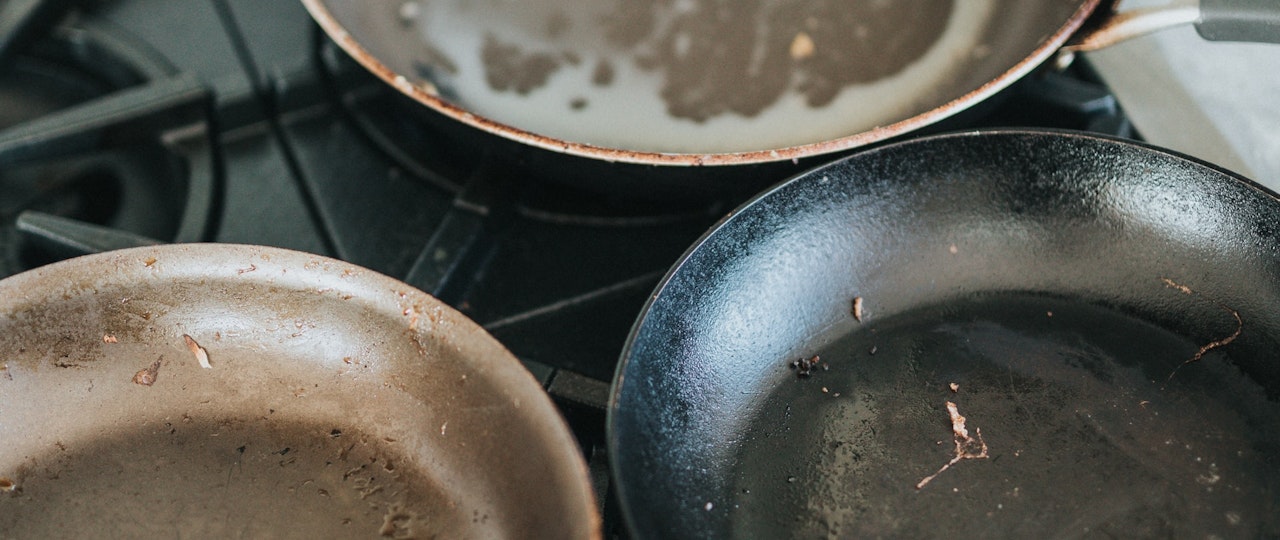 Landlord Horror Stories
21-01-2018 | Landlord News
Life as a landlord can certainly be interesting – although not always in the ways you'd have hoped for. Indeed, while many tenants are removed from their property for relatively mundane reasons like too much missed rent, there are also some rather more unusual stories that demonstrate just what strange situations can be encountered by landlords.
We therefore thought that here at CIA Landlord Insurance, we would detail just a few of these (thankfully not so common) landlord horror stories.
The dead fish in the walls
Imagine having a tenant who you successfully evict, but who gets his revenge on you in a slightly more subtle way than the stereotypical rock-star-style trashing of your property. Now, imagine that the tenant in question was a carpenter, and that he decides to use his skills in a slightly unusual way.
As retold by a Reddit thread contributor quoted by : "This happened to my friend's rental... [the tenant] cut off chunks of drywall, put dead fish in the walls, and sealed it back up.
"The owners couldn't figure out the smell for weeks. They repainted, got it professionally cleaned a few times, searched endlessly. Eventually, they figured something died in the walls."
The dominatrix in Frank Lampard's flat
No, we're not about to do a compromising 'expose' on the former Chelsea and England footballer – instead, it was in his capacity as the landlord of a £2 million West London pad that Lampard ordered a dominatrix who transformed his property into a sex dungeon to leave.
37-year-old Davina Ward was forced to submit, with The Sun reporting in July 2017 that she had opted not to contest the order to vacate the property.

Bodybuilding gold medallist Miss Ward was claimed to have filmed "kinky sessions" at the Fulham home, despite stating at the time she secured the £3,400-a-month property that she was a fitness instructor.
The newspaper added that according to a friend of Lampard's, the lease on the house forbid its use for business, meaning that he was "perfectly within his rights" to demand Miss Ward's removal.
The knives in the wall
We unfortunately see all too many stories in the news about landlords finding that their property has been trashed by their tenant – but some of the ways that can happen can be simply disturbing.
Such was the experience of Vaughn Khelifa, who as reported by the Daily Mail, said she'd been left almost £20,000 out of pocket and was "never ever going to be a landlord again".

While not one, but two of her properties in Scotland were trashed, one of them was an especially shocking case, given that the tenant had left knives stuck in the walls, excrement smeared over the bathroom and threatening messages scrawled in various parts of the property.
The vandalised car
On the subject of graffiti, another disturbing report – this time in the – concerned Romanian theatre student Dalina Pop, who painted offensive messages on her landlord's BMW after being removed from the property that she was renting in 2015.

A court heard in October 2017 that £17,000 worth of damage was caused to Ovace Miller's white BMW, with a number of obscenities spray-painted onto the vehicle by the angry tenant, who alleged that Mr Miller had "invaded my privacy, my private space and my body".
Police interviewed Mr Miller in relation to Pop's claims, but no further action was taken.
The maggots and the dishwasher "turning to slime"
If some of the inclusions in this list seem like scenes from a horror movie, that is sadly no accident – and sure enough, one landlord who told his story to the Irish Mirror likened his own experience of regaining access to his property to precisely that.
Mr Calnan said that the couple with three children to whom he had rented the property had left it covered in maggots, excrement and filth, with the floor having been used as a toilet.

The 49-year-old continued: "It was actually disturbing. There were maggots everywhere. There was mildew and fungus growing on the dishes and the dishwasher was turning to slime. The smell was just horrific. It was the worst experience of my life."
Talk to us about the most suitable landlord cover
While you can unfortunately never completely rule out the possibility of having problems with your tenants, the above landlord horror stories are thankfully the most extreme examples that we could find, rather than being representative of most real-life landlord experiences.
Nonetheless, we can help to ensure here at CIA Landlord Insurance that you are protected as well as possible against the worst that could conceivably happen to your property – so don't hesitate to request a quote through us today for the best-tailored and most effective cover.