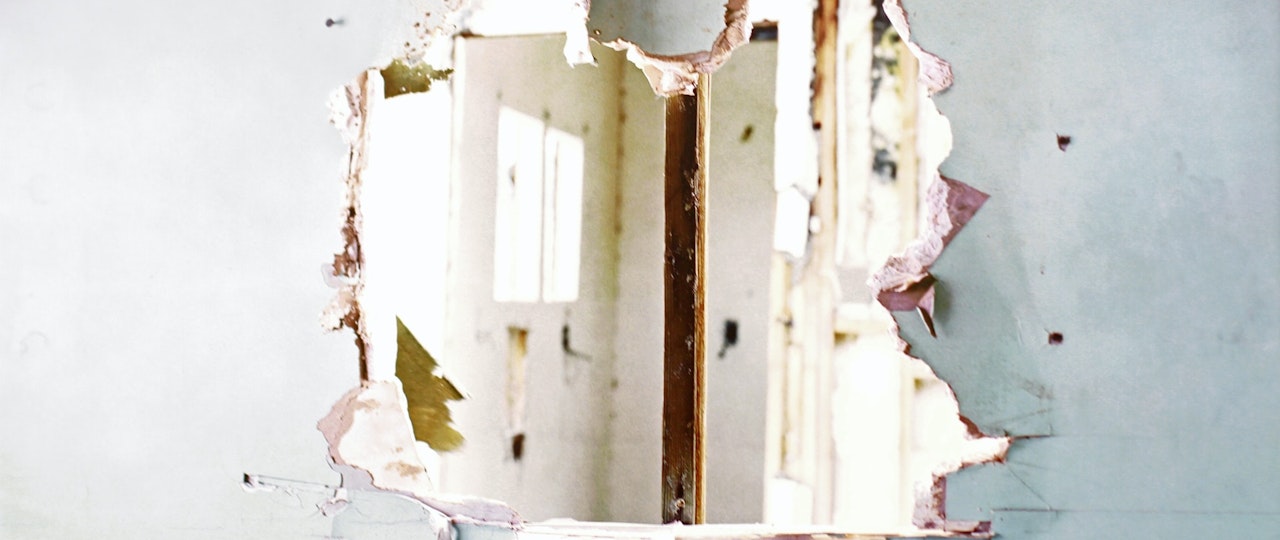 Tenants From Hell
21-01-2020 | Landlord News
While the vast majority of tenants do pay their rent on time and look after the property in which they live, this sadly isn't always the case. We're sure you've read many a news story down the years about the proverbial 'tenants from hell' – so we thought we'd take a closer look at just how bad some tenants can be.
Allow the following to be a warning that you can never absolutely guarantee not encountering a problem tenant from time to time. Hopefully, though, you'll never have to deal with a tenant as truly awful as these examples.
The graffiti on the wall... and worse
Graffiti left on the wall of your property, uncleaned, can be a great inconvenience – but it was unfortunately just one issue among many for one aggrieved landlord.
One report in the Mirror in November 2017 gave a pretty clear example of just how terrible tenants can be. According to landlord David Girtchen, the tenants of his Hull property for five years owed him £5,000 in rent and had not paid him a penny since the previous July, but the matter was much worse than that.
That's because, when he did get inside in the property to investigate its condition, he found not only graffiti and children's drawings on the walls, but also dog faeces on the floor – not surprising given that a dog had also been left locked inside, and had to be rescued by the RSPCA.

Add such issues as stained mattresses, discarded children's toys in the bedrooms, a smashed front window, bathroom tiles ripped off the wall, holes in the garage roof and piles of rubbish, and it's fair to say the tenants who left behind such problems can truly be described as 'tenants from hell'.
The cannabis farm
Unfortunately, issues with drugs and their misuse are by no means unheard-of in rental properties, with an August 2017 report in the revealing the experience of one landlord who had been renting out properties in Greater Manchester since 1995.
"The police called me up and told me they'd found a cannabis farm at one of my properties. They said they'd found it using thermal imaging. When they raided the place, they found £50,000 lying on the table that had been left. The people didn't care about it, they just did a runner.

"This has happened to me twice and it's quite common, according to the police."
Even worse news for the landlord was that the connection with criminal activity meant the insurance company was unwilling to pay out for the damage.
"The tenants were in there for about six months and they wrecked the place. It cost me thousands to fix. I think eventually I got about £12,000, but I had to pay around £15,000 in costs – so I lost money."
The tenant living rent-free
So, you go through all of the steps you're supposed to take to evict a troublesome tenant from your property... but they just stay put anyway. It's another common problem that leads many a landlord to think the law isn't exactly on their side in such situations.
One such scenario was recalled by a landlord responding to a Reddit thread on 'tenants from hell horror stories', and quoted by : "We had one tenant who wouldn't pay rent. We followed the protocols to evict him but he kept getting the judge to agree to an extension.
"He ended up staying rent-free for seven months. He also complained about anything and everything."
Finally... which celebrities wouldn't you want to rent to?
It's easy to forget sometimes that celebrities are mere mortals like the rest of us – indeed, some in both recent and distant history who would put some of the aforementioned 'tenants from hell' for shame.
While, for instance, the wrecking of hotel rooms is a long-time rock-star tradition, it would take a lot to top the late drummer for the Who, Keith Moon's antics at a Holiday Inn in Flint, Michigan in 1967.
Moon and the band had already played a concert coinciding with his 20th birthday, but the true craziness was yet to come. A giant cake was delivered with a girl inside, prompting Moon to initiate a food fight that led to the emptying of the fire extinguishers in the hotel's hallways.
As furniture was being thrown around, news filtered through that the police had been called, with Moon deciding to strip completely naked before dashing to escape, streaking through the lobby and jumping into a car – a Lincoln Continental – in the car park and driving it through a fence into the hotel's pool.

For good measure, Moon resumed his attempted escape on foot, only to slip on some marzipan and knock out his front tooth. Unsurprisingly, his night's travails left him in jail for the night, with a $24,000 damages bill and a lifetime ban from Holiday Inns for his band.
Sometimes, though, even those who are only tenuously associated with celebrities can be problematic as tenants. Michael Lohan – the father of actress Lindsay Lohan – found this out when his now ex-girlfriend, Kate Major, was handed an eviction notice to leave her Florida condo, her neighbours having objected to the fuss caused by celebrity paparazzi.
Major was given just a week to move – and let's be honest, many of the landlords in this list probably greatly wish they could've removed some of their much more problematic tenants so quickly and easily.
Give yourself peace of mind
Are you seeking out the landlord insurance policy that will enable you to rest relatively easy, even if you do encounter problems with your tenants? If so, here at CIA Landlord Insurance, we can assist you in sourcing the most suitable cover for your specific needs.