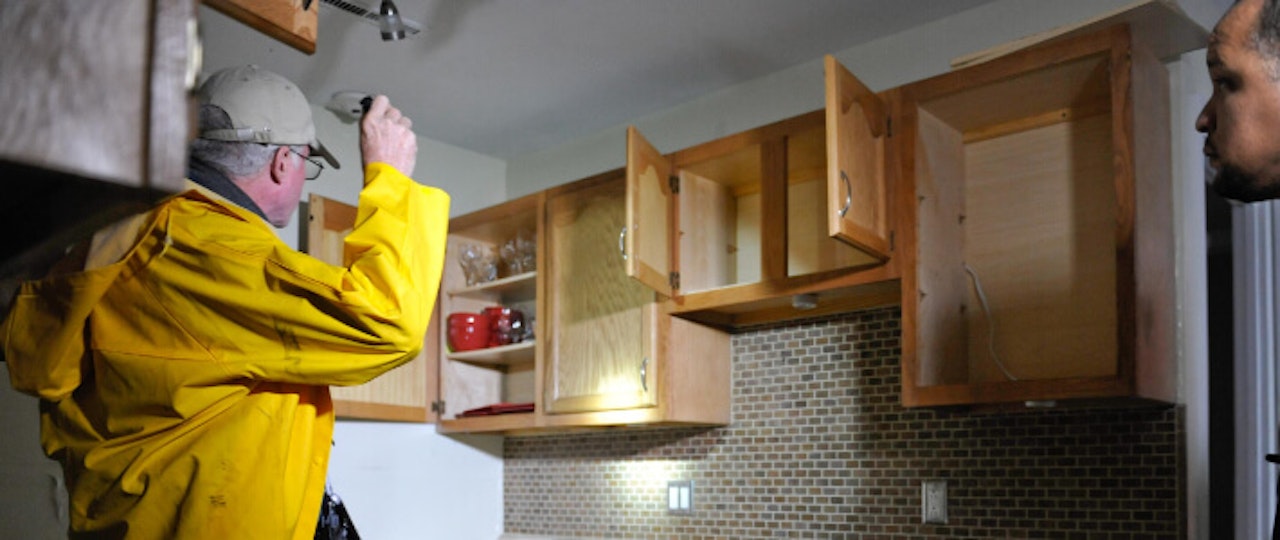 Does A Landlord Have To Give 24 Hours Notice To Enter?
9-03-2018 | Property Access
A much-contested aspect of landlord-tenant relations concerns the exact terms on which a landlord is entitled to enter a property presently being rented out to a tenant. Any good landlord should know that they aren't permitted to simply walk into a property, whenever they wish to do so, without informing a sitting tenant. The property is, after all, the tenant's home. However, certain rules govern landlords' rights in this area, beyond the simple requirement to give 24-hour notice to enter.
What are your rights of entry?
Tenants are entitled under UK law to what is known as "the covenant for quiet enjoyment", which refers to their right to live in a property without interference from their landlord, letting agent or anyone acting on their behalf. Naturally, however, there are certain times and circumstances that will necessitate you accessing the property, such as the need to undertake routine inspections or carry out emergency work. There are therefore three primary rights of entry of which you should be aware:
The right of reasonable access to carry out repairs, with 'reasonable access' defined in relation to your exact reasons for wishing to enter the property. In an emergency, for example, you have the right to immediately enter the property to undertake any necessary work.

The right to enter to inspect the state of repair of the property or to empty a fuel slot meter, which differs from the former right in that you do not have an immediate right of entry. The landlord 24-hour notice to enter requirement applies here.
The right to enter to provide room cleaning services, which is conditional on your tenancy agreement or any other legal agreement your tenants have signed stipulating that you will provide a room-cleaning service.
Aside from these circumstances, a landlord doesn't have a right to enter a property unless they have a court order that states this.
Do I always have to give 24-hour notice to enter?
The Housing Act 1988 obligates you to provide your tenants with a minimum of 24 hours' notice before entering the property, save for the aforementioned emergency circumstances. Such an emergency that permits you to immediately enter the property will be very rare, and must represent a threat to safety, such as:
A fire in the property
The smell of gas
Structural damage that requires urgent attention
Suspected violent or criminal activity inside

If you and your tenant get along well, you may wonder whether there is a need for the formality of giving 24-hour notice to enter. Sure enough, in the majority of cases where the landlord-tenant relationship is cordial, visits are often arranged without a formal written notice, such as via a quick phone conversation. However, if you do forgo such formality, it is important to bear in mind that the tenant is still legally entitled to bar you from entering.
What else do I need to know?
It's important to take the notice period requirement seriously – indeed, it is illegal for a landlord or agent to enter a property unless the tenant has agreed first. Furthermore, any clause in the tenancy agreement that authorises the landlord to enter the property whenever they like will be void under the Unfair Terms in Consumer Contracts Regulations 1999, given that this would take away a right normally enjoyed by the tenant. A standard tenancy agreement will also make clear that a visit can only be arranged at 'reasonable' times of day. This naturally won't apply to emergencies in the middle of the night, but otherwise, the notice that you give your tenant should be accompanied by information on the time you intend to visit. After all, if you give the tenant notice of your visit on Thursday evening and turn up to the property on Friday morning, 24 hours won't have passed. Ideally, we would suggest giving notice far exceeding the basic landlord 24-hour notice to enter requirement – such as a couple of weeks. This means that if the tenant is on holiday or otherwise engaged at your intended visit time and they wish to be present, they will have more time to make arrangements to ensure this. It will also give them time to actually see the notice communicated in your letter or email, so that there are no surprises. By remaining compliant with the law on such matters as the 24-hour notice to enter requirement – and ideally providing much more notice than this – you can better help to preserve good relations with your tenant and a stress-free tenancy.
If you'd like to read more tips for landlords, visit our advice centre at CIA Landlord Insurance. We cover tricky topics such as property damage, neighbourly disputes, property access and more.