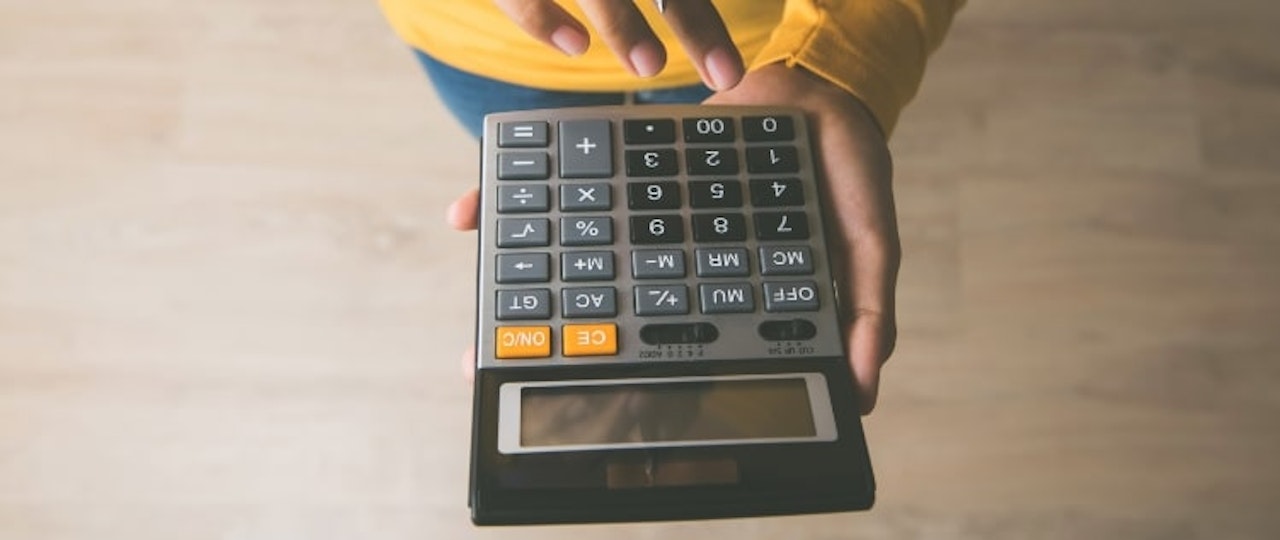 How to Work Out Rental Yield?
6-01-2021 | Financial
Whether you have one property or multiple on your books, calculating the rental return on your investments is something that a landlord should not overlook. This is referred to as the rental yield. It is a percentage figure and shows the revenue that you earn, or can expect to earn, from an investment.
Landlords and property investors alike use rental yield to measure the value of their investments and to find out the return on their capital outlay. It can be affected by a fluctuating housing market, property prices, interest rates and demand growth. But how exactly do you work the rental yield out?
The calculations
The most basic formula for working out rental yield is very simple. You take the monthly rental income amount or expected rental income and multiply it by 12. Divide it by the property's purchase price or current market value and multiply this figure by 100 to get the percentage.

Let's say for example that your monthly rental income is £2000. Your annual rental income is £24,000 (£2000 x 12). You purchased the property for £250,000. Your rental yield is 9.6% (£24,000 ÷ £250,000 x 100). The above calculation is how you would work out your gross rental yield. Gross rental yield refers to the costs before expenses. Net rental yield, on the other hand, is everything after expenses.
About net rental yield
Net rental yield is calculated using the price of the property, the income generated by the property, and the associated costs and fees of owning a property. By taking more costs into account, it can offer a more comprehensive understanding of investment returns.
To calculate your net rental yield, multiply the monthly rental income by 12. Take away the annual costs of owning a property (mortgage payments, insurances, general maintenance), and then divide that by the property's purchase price or current market value. Finally, multiple that figure by 100 to get the percentage.

When it comes to investing in property, achieving a good rental yield is important. Before you purchase a buy-to-let property, you will need to work out what to charge in rent to make your investment worthwhile. If your income falls short of your expenditure then you lose money. Even if you are breaking even, you are still not bringing in any profit. Plus, if your income doesn't leave some wiggle room for emergencies such as a broken boiler or leaky roof, then you can find yourself struggling financially.
What is a good rental yield?
A good rental yield is usually considered to be 7% or more. Any less than that, and you may find that there is not enough cash-flow in the property to cover running costs, mortgage payments and unforeseen emergencies. Low rental yields simply do not make much financial sense.
It is also important to consider the area that you are investing in. Some areas have higher rental demand, and in turn, tend to return a better rental yield. A study by Simply Business revealed that the areas in the UK offering the highest rental yields are:
Romford
Luton
Dartford
Rochester
Watford
Enfield
Southend-on-Sea
Northampton
Colchester
Stevenage
And it's not just rental yield that needs to be considered when making a property investment. You should also take a good look at capital growth and tenant demand. If you only considered rental yield, you may still end up taking on a property with no sign of house price growth, or you may struggle to find suitable tenants.
Ultimately, a good rental yield should allow you as a landlord to make a reasonable return on investment. Being aware of your rental yield allows you to have a clear picture of your annual rental income, and helps you to work out your return on investment in many different aspects of your buy-to-let.
As a landlord, there are several costs to stay on top of - one of them being landlord insurance. If you haven't taken out a policy already, we suggest you do as it can protect you against fire, theft, loss of rent and more. With CIA Landlords, you can compare landlord insurance to find the best cover for your needs. Get a quote today.