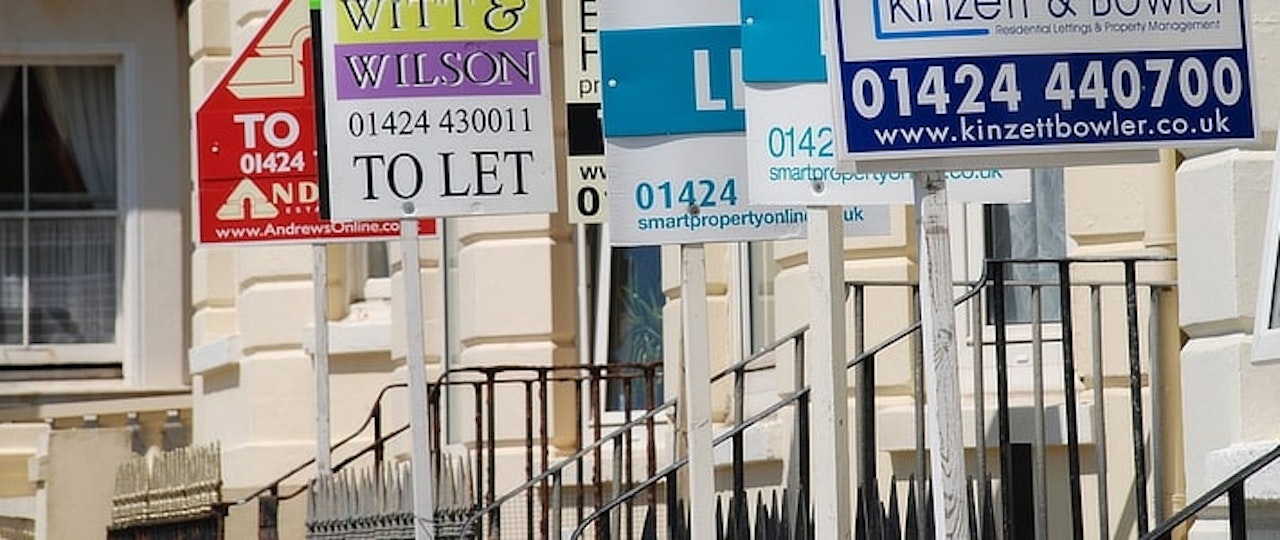 What Do Letting Agents Charge?
12-04-2018 | Financial

The question of the level of fees that letting agents charge is a more complicated one than may initially meet the eye. After all, while you are likely to use a letting agent from time to time during your landlord career, there is no industry-standard pricing with which all agencies are required to comply. There are also different levels of service that can be provided – do you want a mere 'let-only' or 'tenant-find' service, for example, or a more comprehensive fully managed service for your property?
What's the difference between 'let-only' and a full management service?
These are the two main categories of service that you can expect the typical letting agent to provide. The first, a 'let-only' service, entails the letting agent taking responsibility for such tasks as providing a rental assessment so that you have a good idea of how much rent you can realistically charge, conducting viewings of the property on your behalf and performing the tenant referencing.

You may also expect a letting agent's 'let-only' service to provide a tenancy agreement, credit check the prospective tenant and take the tenant's first payment, in addition to setting up any direct debits. However, a full management service – in addition to incorporating the elements above – will typically also take responsibility for the day-to-day management of the property off your hands. This means that in the event of the tenant locking themselves out or the boiler ceasing to work, for example, the letting agent will arrange for one of its approved contractors to do the work.
What respective levels of fees can be expected for these services?
The answer to the question "What do letting agents charge?" can be a tricky one to answer even before one contemplates the differences in the above services from one letting agent to the next.

As if all of that wasn't confusing enough, many letting agents are also open to negotiation, so you may be able to get a much better deal if you're prepared to haggle. We would therefore suggest that as a starting point, you simply request pricing from two or three letting agents in your locality, and take negotiations from there. Referring specifically to a 'let-only' service, for instance, if you hire a small independent letting agent, you may be lucky enough to only end up paying about £200. However, it is likely that you will be charged the equivalent of about two to four weeks' rent for such a service, which may add at least another couple of hundred pounds to that price. A full management service, meanwhile, will typically be a 12-month deal, with fees starting at about 7% in the regions and rising to as much as 15% among some letting agents in London. Such fees are taken directly from the monthly rent. If you see prices lower than this, you should really question the standard of the service that you will be receiving and for how long the agent has been in business. Naturally, other pricing models do exist. Recent years have seen a proliferation in online letting agents, for instance, for which you may be able to expect fees along the lines of 3% of the rental period payable out of the first month's rent. Again, however, the situation can differ markedly from one letting agent to the next.
Given these prices, is it worth using a letting agent at all?
In today's digital age in which much information is easily available about ways to conduct many of a letting agent's traditional duties yourself, you might understandably be attracted to the idea of adopting a 'DIY' approach to either the initial letting or the complete management of your property. Admittedly, doing all of your own property management may be extremely difficult, depending on such factors as your level of landlord experience, the size of your property and the nature of your tenants, but that doesn't necessarily mean it will be impossible. Simply finding your own tenant without an agent's help is a more realistic option, although this does still require significant time investment. Nonetheless, such tasks as property viewings, tenant referencing and tenant deposit registration can be done for little or nothing, so from a purely financial point of view, this route may make a certain amount of sense. Only you, as a landlord, can ultimately make such a decision in accordance with your own circumstances and requirements. Nonetheless, by keeping yourself well-informed on the matter of what letting agents charge, you can maximise your chances of making the best possible choice.
Another cost you'll need to consider as a landlord is landlord insurance. Policies can cover you in the event of loss of rent, fire, theft and more. CIA Landlords can compare landlord insurance to find you the best deal. Get a quote or call us on 01788 818 670 today.