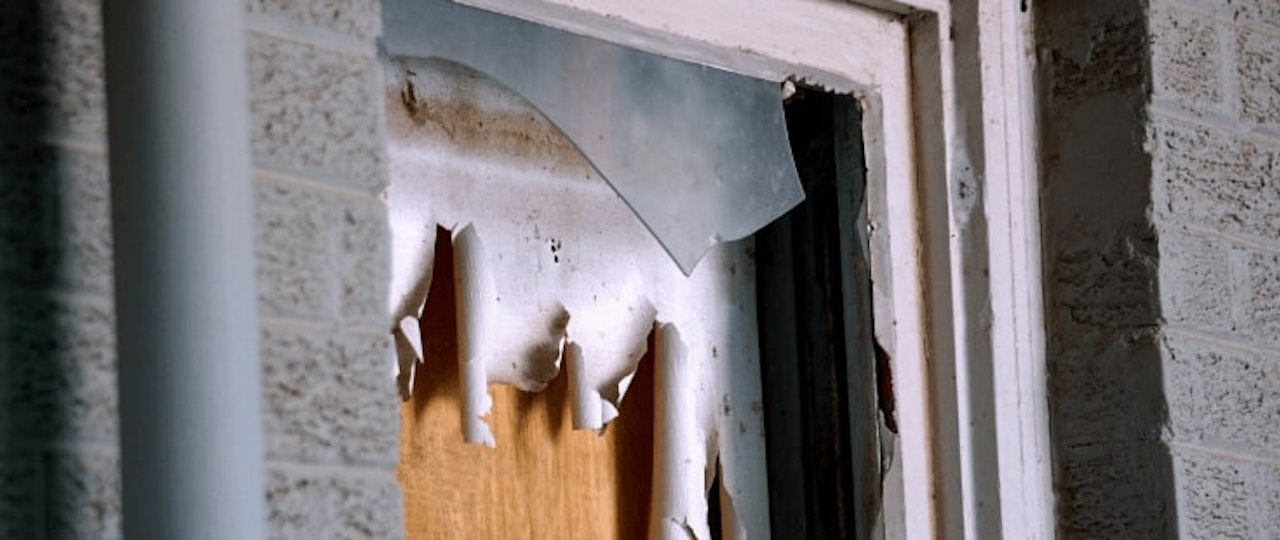 Malicious Damage to Your Property
13-11-2020 | Damaged Property
When a landlord agrees to rent their property to a tenant, they trust that this person will look after and respect that property as if it were their own. Sadly though, that isn't always the way it goes.
Accidental damage can happen to anyone, however malicious damage is much more serious. Malicious damage involves an intent, so is likely to cause real tension and upset between you and your tenant. So, what actually is malicious damage, how can a landlord safeguard themselves against it and what on earth do you do if your property is the victim of it?
What is malicious damage?
Many things can fall under the umbrella of malicious damage. It is essentially defined as any damage that is caused deliberately. This could be smashed windows, broken furniture, damage to door hinges, holes in walls, deliberate fires, or graffiti and defacing the property. This may not always be damage caused by your tenant. This could be damage caused by a visitor or an unlawful intruder.

Malicious damage is not the same as fair wear and tear, which is rental property damage that almost all landlords will experience over the course of tenancies. Fair wear and tear is inevitable damage that occurs as a result of a tenant living in the home over time, such as dirty windows, threadbare curtains, and worn carpets. This must be accounted for at the end of the tenancy.
What do I do if I experience malicious damage to my rental property?
If your property has been the victim of malicious damage, then you should notify the police and request a Crime Reference Number. Also be sure to take photographs and/or videos of the damage, so that they can be used in evidence in a court case or in an insurance claim.
If you strongly suspect that your tenant is the one responsible for the damage, then the first port of call is to speak to them. It's important to give your tenant the opportunity to rectify the damage before you take the issue any further. They will likely be in breach of their tenancy agreement as a result of the damage, so issue them a written formal demand to repair the damage and give them a set period in which to deal with it.

If your tenant refuses to deal with the damage, you might decide to take them to court. If your tenant is found guilty, you could receive an additional payout to help you rectify the damage. Remember, however, that legal cases can be time-consuming and expensive, and you won't always get the result you hoped for. Think carefully before going down this route.
If you decide that court is not the route you want to take, then you may look to evict them instead. Although property damage isn't one of the law's 18 grounds for eviction, a breach of a tenancy agreement is, so as long as you have a clause in your tenancy agreement that does not permit malicious damage, then you will have grounds for eviction. Remember, you must give your tenant between two weeks' and two months' written notice.
Also, remember that your tenant's deposit is there for a reason. If they cause any damage - malicious or accidental - you can deduct the money you need for repairs from this.
How can I prevent malicious damage?
There are a few steps that you can take to reduce the chance of tenants or intruders causing malicious damage. In regards to intruders, make sure that your property is as secure and safe as possible. This might involve installing a security camera. It sounds expensive, but there are some great 'smart' systems on the market today that are budget-friendly, such as Nest. That way, you and your tenant can keep an eye on the comings and goings at the property, and pick up on any intruders. Also, make sure the outside of your property is well-lit. A well-lit property is likely to deter intruders - particularly if these lights are motion-sensored.
When you take on a new tenant, make sure that you screen them thoroughly before agreeing to rent to them. We offer lots of advice about the screening process. It's a good idea to get a full reference check carried out. This may highlight any potential problems early. You can never be 100% sure if you are taking on the right tenant, but you can safeguard yourself and your property as much as possible.

You could also try asking for a higher security deposit. A tenant is less likely to cause damage if they have more money to lose at the end of their tenancy. However, be careful not to ask for too much. Deposits are capped at five weeks' rent for homes where the annual rent is below £50,000, and six weeks' rent where the annual rent is £50,000 or more.
It's also best practice to compile a detailed property inventory and ask your tenant to sign it upon moving into the property. Take photos of the condition of the house and of any furniture and appliances that you are offering to your tenant as part of the tenancy. When your tenant moves out, or if you notice damage upon your regular inspections of the property, you'll be able to track this damage and determine whether it is fair wear and tear or not.
Lastly, of course, make sure that you try and keep up a good rapport and relationship with your tenant where possible. A mutual respect between you and your tenant will do more to prevent property damage, malicious intent and conflict than any other preventative measure! At CIA Landlord Insurance, we offer landlord insurance policies that will cover you in the event of malicious damage. Want to know more? Just get in touch with our expert team to get a quote.