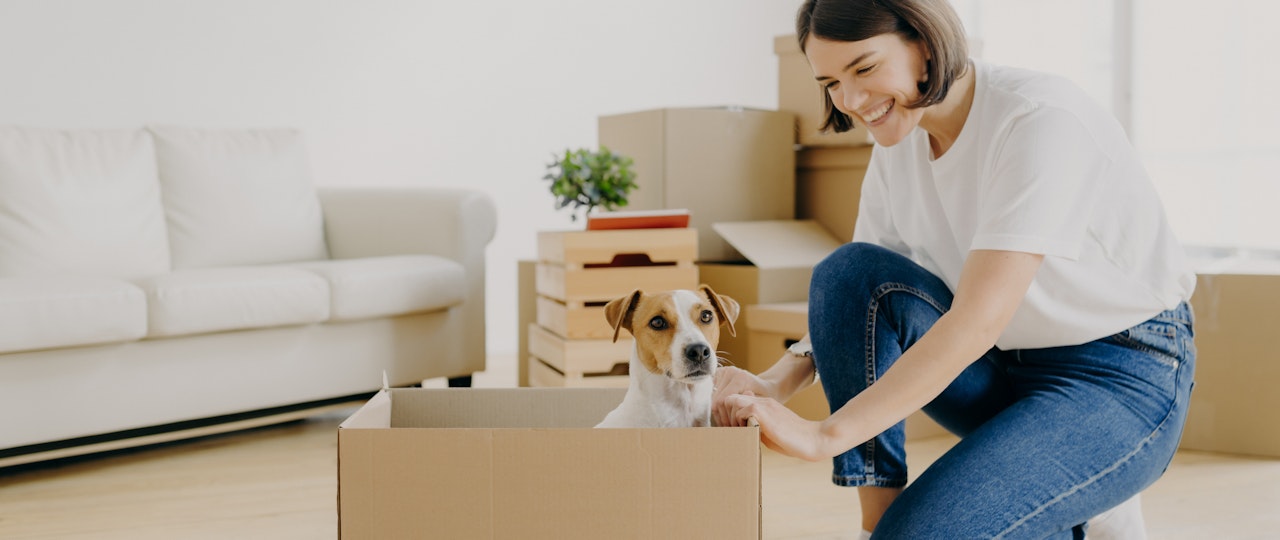 Tips for letting to pet owners
22-10-2021 | Pets
It's safe to say that we are a nation that loves pets. Nearly half of the households in the UK have at least one furry family member, 44% to be exact.
However, many landlords don't always share the same adoration for tiny companions. A mere 7% of landlords advertise pet-friendly properties, despite there being a high demand for flats and houses that allow pets. This means that pet owners often struggle to find suitable accommodation to house both themselves and their pets and, in some cases, have no choice but to sadly say goodbye to their furry friends.
If landlords are intent on finding a way to dismiss any pet owners, they could potentially lose out on a great proportion of upstanding tenants. Of course, you still need to protect yourself and your property against any potential pet damage. That's why we're bringing you five effective tips to make renting to pet owners less stressful.
Are pet owners better tenants?
Before we get started on tips to make renting to pet owners a walk in the park, let's address the big elephant in the room, "do pet owners make good tenants?" Or the better question, "why do landlords not allow pets?" There's almost a taboo around renting to people who have pets. Many landlords are under the impression that if they take a chance on pet owners, their property will either be torn to shreds and/or turn into a pigsty. But this, in fact, couldn't be further from the truth.
The reality is that pet owners generally make more responsible tenants as they are accustomed to the large responsibility of taking care of an animal. Not to mention, as it's pretty difficult for pet owners to find a landlord willing to take them on in the first place, they will most likely stay at the property longer. This will help minimise void periods and increase your return on investment. Plus, some tenants will be willing to pay a little more to rent somewhere that is pet-friendly. So to answer the question, pet owners can make good tenants and, in some cases, they make the best tenants.
If you're still unsure about where or not you should allow pets to live in your rental property, hopefully, these steps will minimise any risk or concern.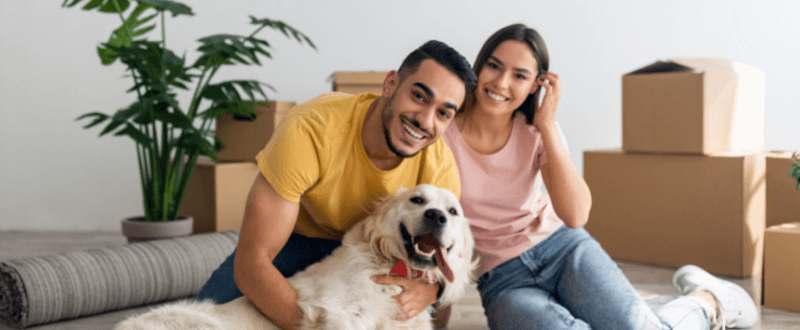 Speak with prospective tenants about their pets
It's a good idea to assess each tenant on a pet-by-pet basis, so to speak. Not all animals are the same; they have different temperaments, habits, needs and wants- just like humans. You should ask specific questions about the animal so that you can make an informed decision on whether the fluffy companion will be a good fit for your property.
You may want to discuss:
How well behaved is the tenant's pet

How do they plan to look after their pet if they go away

Has the pet had any appropriate vaccinations or flea treatments
Get a pet reference
Tenants aren't the only ones who may need a reference. If the prospective tenant has rented with a pet in the past, you can ask them to provide a pet reference from their previous landlord. Ideally, the landlord will be able to give you some insight on:
How responsible is the tenant as a pet owner

Whether or not there was any pet-related damage to the property

Whether the pet was a nuisance to neighbours

How long the tenant lived at the property with their pet
If, however, the tenant is unable to provide a pet reference from a previous landlord, a reference from a vet could work instead. Furthermore, a reference from the vet will help provide a clearer picture of the pet's health, which is important when considering the risk of fleas and worms.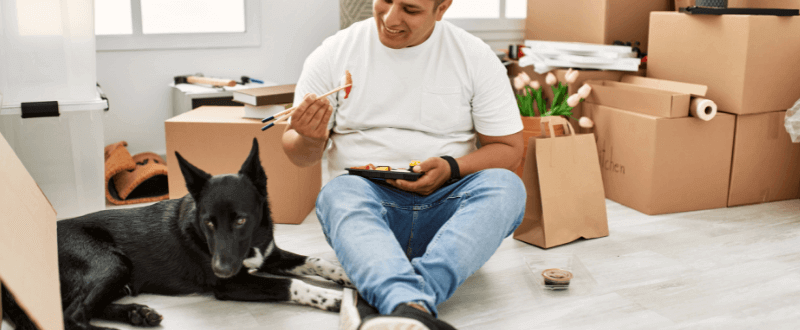 Add a pet clause
The government has updated the Model Tenancy Agreement so that consent for pets is in the default position. However, landlords still have the right to reject pet owners if they can provide a valid reason. Any objections must be delivered in writing within 28 days of an applicant's written pet request.
That being said, if you decide to accept any pet requests, consider adding pet clauses to the tenancy agreement. For example, the tenant will agree to not keep any additional animals on the property without your written consent. It may be a good idea to take tenants through the pet agreements to avoid any confusion or doubt about their responsibilities. This can be done through a simple face-to-face conversation or a quick phone call.
Check your lease
Before you make anything official, it may be worth checking your leasehold terms. Though the Model Tenancy Agreement does not allow landlords to have a 'no pet' rule, freeholders may still be permitted to include a restrictive covenant regarding pets. If this is the case, you will need to request for your lease to be changed.
To change your leasehold agreement, you'll need to speak with the freeholder or managing agents. If your property is in a building with only a few other lets, managing agents will likely be more willing to change the terms of the lease or will give you written permission to allow pets by 'special variation'. Whereas, if your property is in a larger building, changing the terms of your lease may be a little more difficult, as the other leaseholders might take issue with any pets being allowed to live in the building. Bear in mind that, like landlords, freeholders can refuse your request if they provide a valid reason.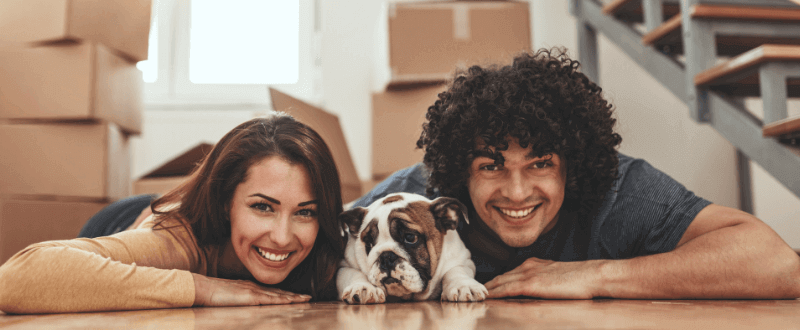 Check your landlord insurance
Sometimes no matter how confident you are about renting your property to pet owners, things may go slightly wrong. To be on the safe side, check that your landlord insurance covers accidental pet damage. If it doesn't, consider getting additional cover or taking out a new policy that will cover accidental damage caused by pets.
If you're considering renting to pet owners but don't have adequate provisions to cover potential pet damage, contact our team today to get a quote. We can help you find a policy that will give you peace of mind if any accidents occur.