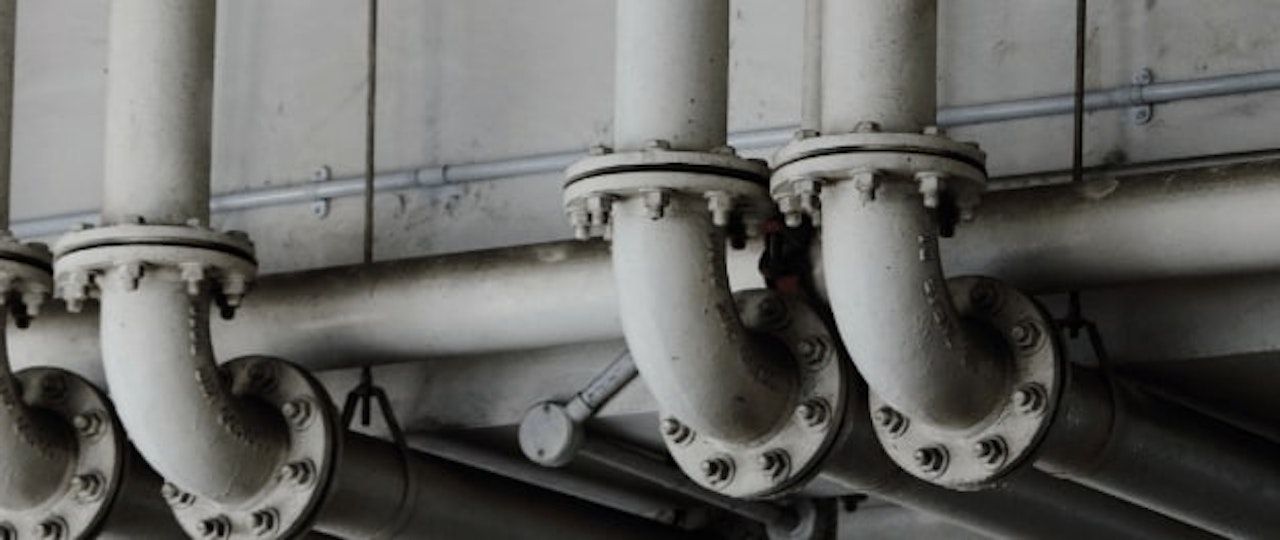 Gas Safety Regulations
5-02-2020 | Damaged Property
As a landlord, it is up to you to make sure that your tenants remain safe in the property that you're letting. You trust them to look after your property, and they trust you to maintain a good standard of living for them.
Part of these responsibilities involve making sure that all gas appliances, fittings, chimneys and flues are safe and working efficiently. Gas Safety regulations are a really important part of a landlord's job to be aware of, so make sure you're clued up and know your stuff.
What are a landlord's gas safety responsibilities?
A landlord must arrange annual gas safety checks, carried out by a Gas Safe registered engineer for all pipe work, appliances and flues and this must be done every 12 months. And it must be done by a Gas Safe registered engineer. Over a quarter of a million illegal jobs are carried out every year by unqualified engineers, so don't fall into the trap of booking the wrong one.
Your Gas Safe engineer must be able to check that the flue is continuous throughout its length, all joints are correctly assembled and are appropriately sealed and that the flue is adequately supported. Unless they can make these checks, they can't be sure that the flue from the boiler is safe in order to comply with their legal duties, and if they can't do that then they won't be able to issue a Gas Safety Certificate (sometimes also known as a CP12 certificate), and it's illegal to let a property without one of these.

Following all the right checks, the certificate should include a description and location of each appliance and/or flue checked, the address of the property at which the appliance and/or flue is installed, the name and address of the landlord (or letting agent where appropriate) and any defect identified and the actions required or taken to fix it. Finally, it should include confirmation of the results of operational safety checks carried out on the appliances.
If you use a letting agent, it might be their responsibility to keep on top of gas safety checks. It depends on the contract between you. Your contract should clearly specify who is responsible for carrying out the maintenance and safety check duties and keeping the associated records, based on the services you pay for with them.
Do I have to keep records?
Yes, you must keep records of any gas safety checks to prove that you are complying to regulations. You can keep these records electronically, as long as you can reproduce it in hard copy format when required. This electronic copy must also identify the gas operative who carried out the safety check, so that authorities can determine whether they are Gas Safe registered or not. You must keep two years worth of Gas Safety Records but we recommend keeping as many records as possible, just so you're covered as much as possible should anything go wrong.
Following your annual checks, you need to provide a copy of your Landlord Gas Safety Record to your tenants. This should be given to your current tenants within 28 days of the check, and for new tenants you'll need to provide this at the start of their tenancy when they first move in.
Do I need to provide a CO alarm?
A CO alarm, or carbon monoxide alarm, acts as a warning system within the property to detect carbon monoxide, which is a type of gas known as a silent killer. Generally speaking, a CO alarm is only needed by law in England in any room with a solid fuel burning appliance, such as a coal fire or wood burning stove. Whilst gas and oil boilers do not fall within this category, it's still best practice to install CO alarms.
If you do install a CO alarm within the property, you must make sure it is in full working order at the start of each new tenancy. And remember, a CO alarm is not a replacement for regular maintenance and safety checks by a Gas Safe registered engineer. You can buy these alarms in most hardware shops - just make sure it complies with British Standard EN 50291 and carries a British or European approval mark.
What happens if I fail to comply with the regulations?
Failing to comply with gas safety regulations should be taken seriously. It's all part of a landlord's duty to provide a safe home for their tenants, so if you fail to carry out the necessary checks and maintenance, you could be looking at a conviction, a fine of £6,000 for each breach, invalidated insurance cover due to non-compliance, and in the absolute worst cases, possibly even a manslaughter charge if there is a loss of life as a direct result of your failure to comply.
Perhaps you've tried your best to enter the property and carry out your checks, but your tenant is stopping you from doing so. If your tenant fails to cooperate or is obstructing access to the property, you must be able to show that you have taken all reasonable steps to comply with the law. This means leaving a notice stating that you've attempted to make the gas safety check, writing to them to let them know that the check is a legal requirement that is for their own safety, and giving the tenant the opportunity to arrange their own gas safety check.

HSE inspectors will look for repeated attempts to complete the gas safety check, but ultimately it is for a court to decide if reasonable action was taken, depending on the individual circumstances. Don't leave anything to chance, and take all of the steps you can to cover your back. At the end of the day, it is a criminal offence to not be able to provide a gas safety record, and a property without a gas safety record is classed as a hazardous situation. No landlord wants to find themselves in that position.
Make sure you make a note in your diary of when your next check is due to be carried out. New regulations introduced in April 2018 gave landlords 'MOT-style' flexibility to have safety checks carried out any time from 10-12 months after the previous check, whilst still preserving the original check expiry date.
This means that even if you manage to get your gas safety check done early, the record will be treated as if it was carried out on the last day of the 12 month period of validity. This prevents over-servicing and keeps you to a regular schedule. However, it's important to note that this MOT style renewal is only available to a landlord if they can prove that the two previous safety checks were carried out on time.
In conclusion, this is not an area of being a landlord to play fast and loose with. Complying to the gas safety regulations isn't difficult or time consuming - it just needs to be kept on top of. Find a Gas Safe registered engineer that you trust, keep your maintenance records safe and don't miss the expiry dates.
Now that you're aware of gas safety regulations for your rental property, do you feel prepared for events such as fire, theft or loss of rent? If your answer is no, you may want to consider landlord insurance. With CIA Landlords, you can compare landlord insurance to find the best quote for your needs. Just give us a call on 01788 818 670 or get a quote now.