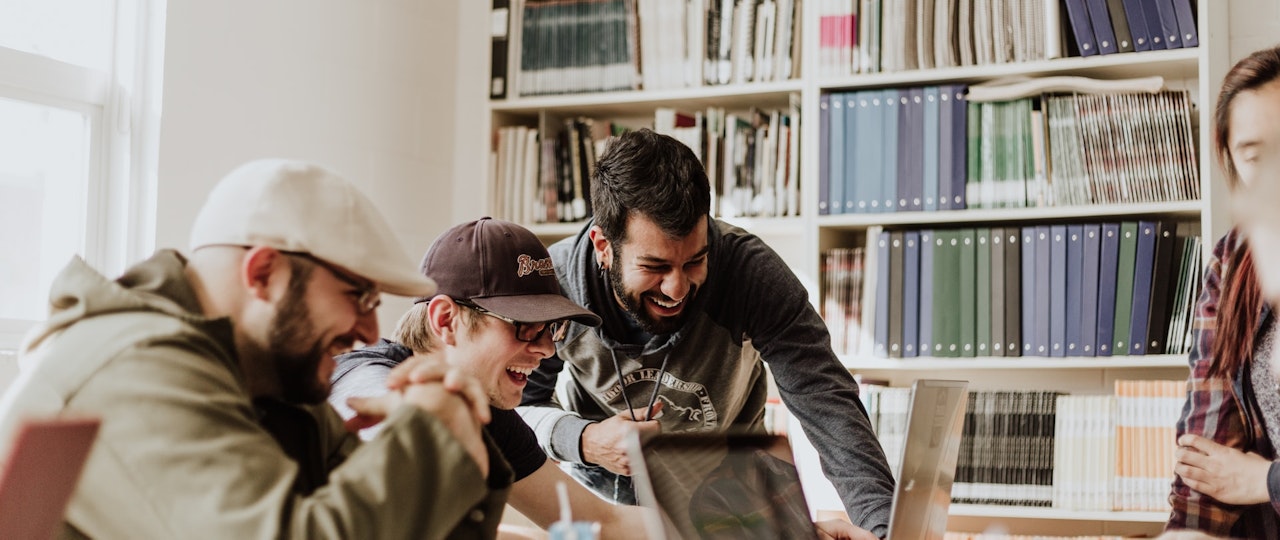 House of Multiple Occupancy: a Landlord's Guide
28-10-2020 | Property Occupants
More commonly known as houses in multiple occupation, or HMOs, houses of multiple occupancy are a common type of rental property.
The UK government states that a rental property can be considered to be a house in multiple occupation if a minimum of three tenants live there, forming two or more households, and toilet, bathroom or kitchen facilities are shared with other tenants.
Examples of HMOs include houses split into separate bedsits, shared houses or flats where the sharers are not in the same family, hostels, and bed-and-breakfast hotels that are not just for holidays.
HMOs may give you heightened earning power as a landlord compared to traditional single lets. However, they are also associated with such potential drawbacks as greater maintenance costs and a high tenant turnover rate.
Defining a HMO
While at least three tenants are required to live at a property for it to be regarded as a HMO, a home is considered to be a large HMO if five or more tenants live there. Again, for this definition to apply, these tenants must form more than one household within the property, with toilet, bathroom, or kitchen facilities being shared between the households.
For the purposes of this definition, a 'household' is either a single person or members of the same family living together. A 'family' can include people who are married or living together, including people in same-sex relationships. It can also include relatives or half-relatives such as grandparents, uncles, aunts, and siblings, as well as step-parents and step-children.
What legal difference does HMO status make?
The distinction between a traditional single let and a house in multiple occupation is significant in part because if your property is defined as the latter, you will face additional legal responsibilities as a landlord.
Those responsibilities include ensuring that proper fire safety measures – including working smoke alarms – are in place, as well as having annual gas safety checks carried out, and ensuring the electrics are checked every five years.
As the landlord of a HMO, you will also be legally required to ensure the property is not overcrowded, and that there are sufficient cooking and bathroom facilities for the number of people living there. In addition, you will need to make sure the communal areas and shared facilities are clean and in good repair, as well as that there are enough rubbish bins/bags.
The above is not an exhaustive list of the legal obligations that landlords of HMOs have. Note that you will also need to ensure your landlord insurance is valid, as a specific policy is required for a HMO property.
What tenancy agreements are used for HMOs?
HMO landlords usually issue an assured shorthold tenancy agreement (AST) to their tenants, just like the situation with regular single lets.
Will you require a HMO licence?
For some HMOs, a licence is legally required to ensure the property is being correctly managed.
You will need a HMO licence from your local council if your property has five or more unrelated people living in it from two or more households. However, the situation can differ from one local authority area to the next, with some councils requiring HMOs outside the above criteria to also be licensed; other councils may even demand that all private landlords obtain a licence.
If you're unsure whether a licence is required for your HMO property, you can check with your local council. If a licence will be needed, you can also request a HMO licence application form from them. You will probably be charged a non-refundable fee to apply, although the exact amount differs between authorities.
Is life as a HMO landlord right for you?
It is important to emphasise that renting out a property as a HMO is not for everyone and that issues like the increased legal burden and potential tenant conflicts can cause heightened stress compared to the management of a single let property.
On the other hand, if you are able to keep on top of the various legalities and maintenance requirements associated with HMOs, they can also be highly rewarding – not least financially, given the higher yields that they frequently command.
Do you feel prepared for events such as fire, theft or loss of rent? If your answer is no, you may want to consider landlord insurance. With CIA Landlords, you can compare landlord insurance to find the best quote for your needs. Just give us a call on 01788 818 670 or get a quote now.