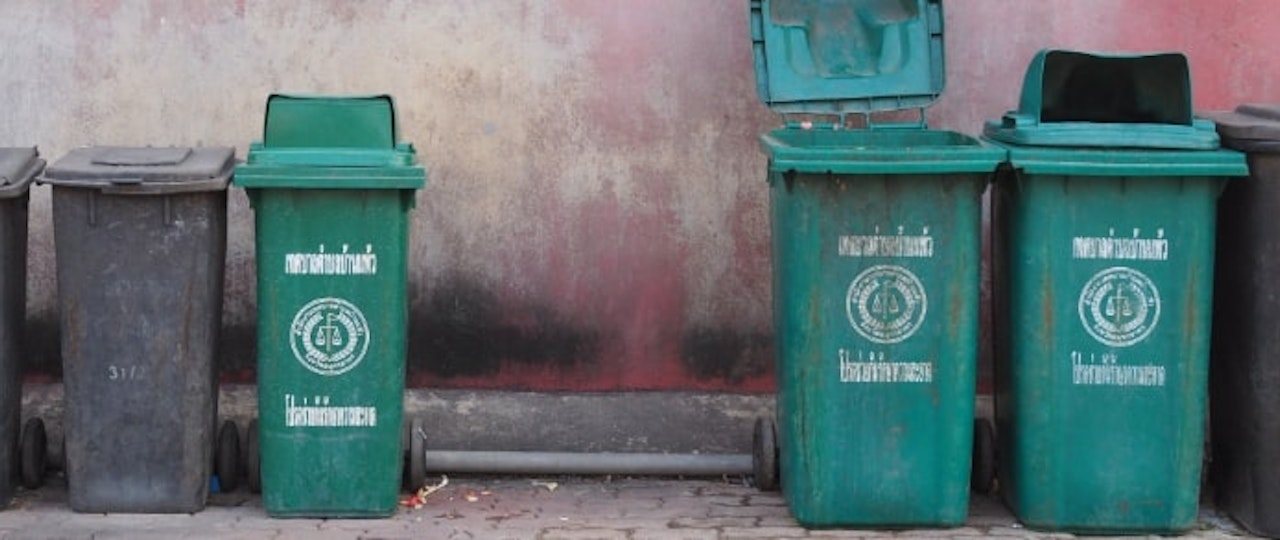 Neighbours Dumping Rubbish
2-12-2019 | Disputes
Good relationships with our neighbours is something that we all aspire to, whether we are property owners or tenants – but sadly, not all neighbours become good friends. Some can be less-than-friendly in their actions that could impact on you and/or your tenants. One example of such potentially problematic behaviour is the dumping of rubbish. Dumped rubbish is undesirable for what we would hope are obvious reasons. Chief among those is that it's an eyesore that can attract vermin and become a safety issue for those living nearby and passing – particularly families with children who may play outside. So, if you become aware of rubbish that has been dumped by someone living near your property, or your tenant contacts you with concerns to seek your advice, what are the best courses of action?
First of all, is it possible to have a conversation with the neighbour?
If you or your tenant can pinpoint the cause of the dumped rubbish – perhaps having spotted the act of the rubbish being dumped – it might be worth initially talking to the neighbour to raise your concerns, or advising your tenant to do so. This is conditional of course, on them feeling safe and comfortable doing so. While face-to-face dialogue may be quicker, depending on what contact details you or your tenant has, you could also call, text or write to them.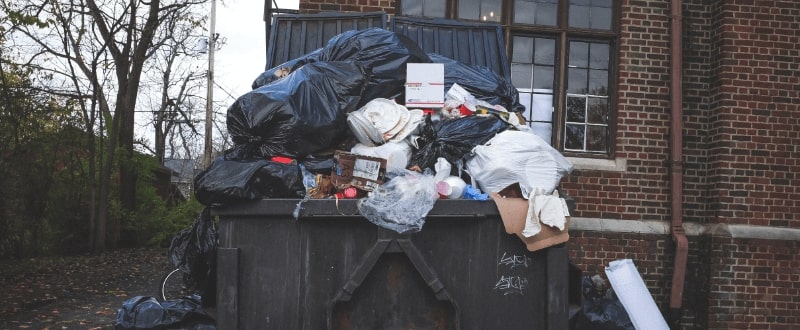 Whether it is you or your tenant who communicates with the neighbour about the issue, first raise concern about the effects the dumped rubbish is having and how the neighbour could help to resolve the problem. In some cases, this alone might be a sufficient step to make the neighbours realise the errors of their ways. If not, it might be time to consider the legal angle.
Dumped rubbish is a legal and safety issue, not just a moral one
While most of us can probably agree that dumping rubbish near someone's home is something no one should do, it's worth remembering that the dumping of waste materials in an area not licensed for the purpose, is also illegal. In fact, this offence can attract fines of as much as £20,000, and the wrongdoer could also be faced with their vehicle being seized. That's why it could be a good idea to advise your tenant to take down as many details as possible if they do witness rubbish being dumped. Make a note of the time, date and location of the incident and a description of the people, material and vehicle involved if there was one, including the registration number if possible.

The illegal dumping of rubbish is also known as fly-tipping, and it's important to report it to the local authority as soon as possible after an incident occurs. This will not only resolve the issue quicker, but it also avoids the dangers that could be posed by certain items like disused syringes, broken glass, asbestos or other toxic substances. Remember, too, that rubbish dumped near water could contaminate the water supply. It is also because of the aforementioned risks that you should warn off your tenant from interfering with the rubbish themselves.
You shouldn't have to put up with anti-social behaviour – and nor should your tenant
It's likely that the neighbour's dumping of rubbish could be classed as anti-social behaviour, given the nuisance and annoyance it can cause to people living around them. If you know that the neighbour rents and who from, you could talk first to their landlord. This may be a private landlord, housing association or local authority. If you don't know whether the neighbour rents or owns, or if they rent but you don't know who their landlord is, or they own their home, you can complain directly to the council about their anti-social behaviour.

When you or your tenant does report the issue, details may be requested such as the neighbour's address and name, how frequently it happens, how it is affecting the tenant, what has been done to try and resolve the issue, and who else the problem has been reported to.
What if you aren't pleased with the council's response?
It's not the end of the line if you aren't happy with how the council has dealt with your complaint. If yours isn't the only report about the problem, it may be possible to get the issue looked at again – this is referred to as a 'community trigger', and there should be details about it on your local council's website. If you're still unhappy with your council's handling of the complaint, you've also got the option of using their formal complaints process – which, again, should be detailed on their website. Finally, you might consider going to the Local Government and Social Care Ombudsman, who will look at your complaint and determine whether the council should act to resolve the issue. In the event that the problem remains unresolved, contacting your nearest Citizens Advice is another possibility, so that you can receive advice on what to do next.
For more guidance advising landlords on tricky topics such as neighbours dumping rubbish, visit CIA Landlord Insurance's advice centre. We talk about the screening process, property access issues, finances you should know about and more.