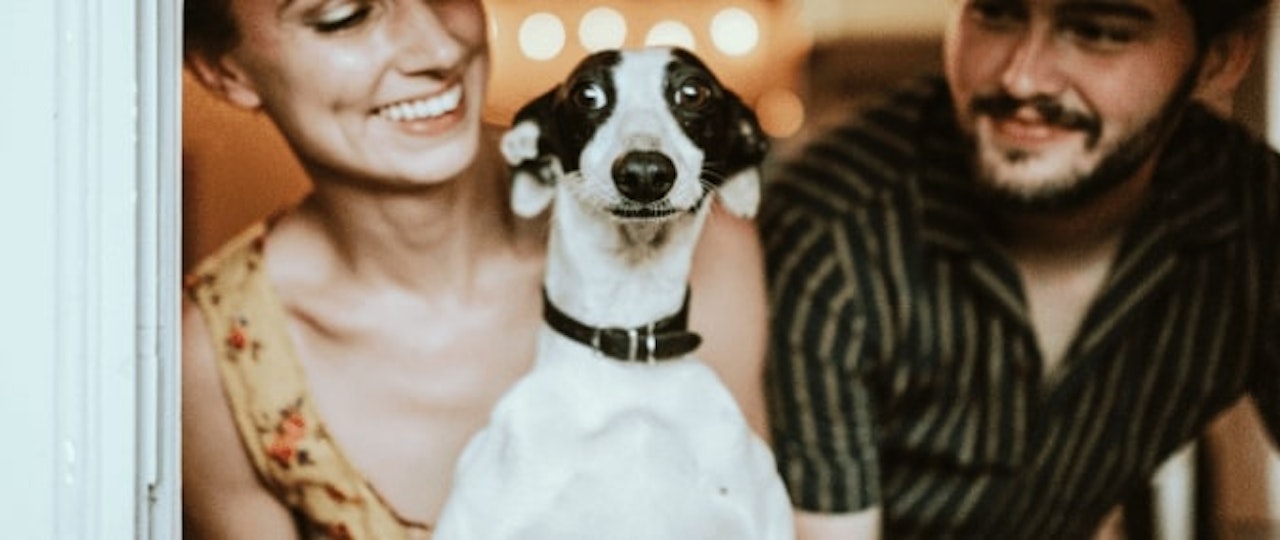 Pet Fouling and Odours in Rented Property
5-10-2020 | Pets
Many landlords and pets have an infamously difficult relationship. Although it is much harder now for landlords to enforce a blanket 'no pets' clause, it is fair to say that tenants still often struggle to convince their landlords to welcome their cats, dogs, rabbits, and other pets into rented homes. There are a few different reasons for this - property damage, noise, allergies, and infestation for example. Another, however, is the possibility of fouling and the odours that pets can leave behind, making a property less than desirable for the next tenants!
What do we mean by fouling and odours?
Let's face it, the majority of pets don't have the best personal hygiene standards. Yes, most dogs are likely to be toilet trained but accidents can definitely still happen - particularly for very young or very old dogs. It typically takes 4-6 months to fully toilet train a dog. Cats will generally use a litter tray inside the house, however, cat poo carries the Toxoplasma Gondii parasite that, if it makes its way into humans, can be very dangerous and has been known to cause birth defects. And it's not just in the house that this can be a problem. Cats may take a liking to going to the toilet in neighbours gardens and flowerbeds, which could easily result in complaints and feuds if the neighbours are keen gardeners!

Aside from cats and dogs, there's not a lot that can be done to stop birds, rabbits, ferrets, or exotic pets going to the toilet whenever and wherever they fancy. Ferrets, in particular, are said to be the smelliest of all pets. The odours left by pets can stick around for a while and cling to soft furnishings such as carpets and curtains, making properties unattractive to the next tenants. If urine alone soaks into wooden flooring or a carpet underlay, it can be really difficult to get rid of the smell. People who don't have pets and aren't used to being around animals will probably notice this smell in a property and this may put them off living there.
What can I do to prevent my tenant's pets leaving behind odours?
Before you even say yes to a pet, there are ways that you can make your property more suitable for pets. For instance, do away with carpets or other soft surfaces. Carpet especially is notorious for clinging onto bad odours from pets and more, plus it shows up any stains and marks. Opt for hard flooring if you can instead such as laminate or vinyl. It's cost-effective, less likely to harbour odours and it's easy to clean - which pet owners will appreciate. There's no way of truly knowing how a pet is going to behave in your rented property. No two pets are the same! Before you agree to a tenant's pet, it's a good idea to screen the animal, just as you would a tenant. Perhaps arrange to meet it beforehand in its current home so that you can get an idea of its living situation and how responsible the owner is. If you come across things that concern you, you can work these out with your tenant there and then.

To address any issues before it is too late, always keep on top of your quarterly routine inspections. These are always important, but even more so when you have an animal living in your property. This gives you the opportunity to assess how the pet is living and the impact it is having on the condition of your property, and to remind your tenant of cleaning expectations if necessary. Regular checks mean that you will be able to spot anything untoward early on and resolve it before it goes too far. Lastly, you could decide to request a higher deposit when accepting a pet into your rented property. Six weeks worth of rent, as opposed to the usual four, is generally accepted amongst tenants with pets - particularly dogs. Knowing that you have a bit of extra money to cover any possible damage and professional cleaning costs will put your mind at rest. Make sure this is detailed in your tenancy agreement. No tenant wants to be denied the opportunity to live with their pet, and if they find a landlord who happily allows them to live with their furry or feathered friend then they are likely to stick around for the long haul. It's worth trying your best to make it work - but don't let it be at the expense of your property's condition and health.
To read more guidance on what to do about pet issues in your rental property, visit CIA Landlord Insurance's advice centre. We discuss everything you need to know when becoming a landlord including finances, property access and more.