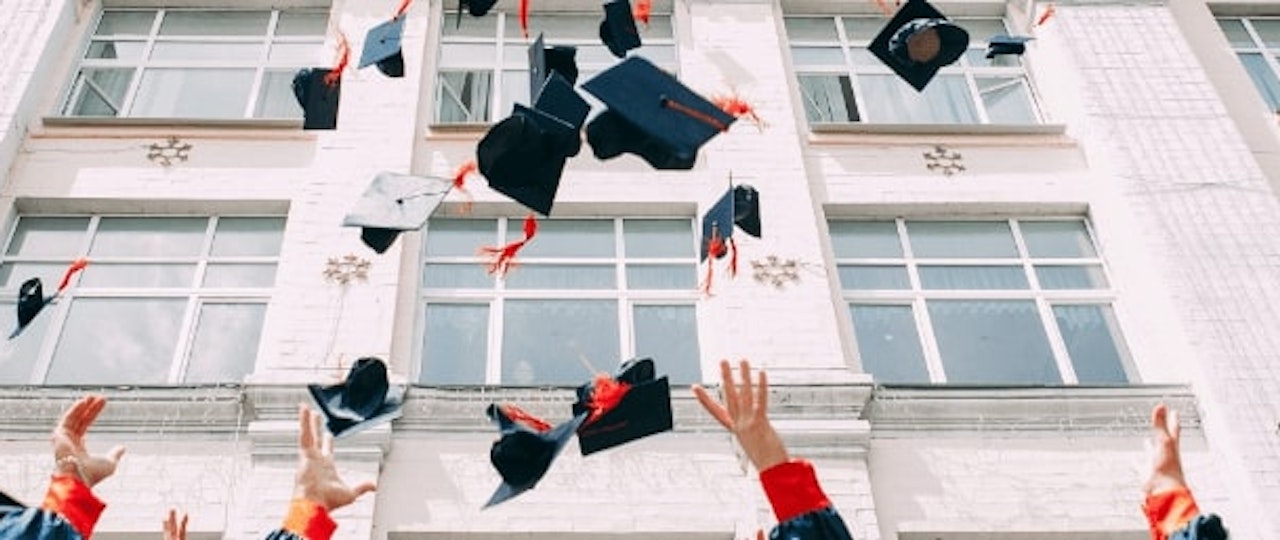 Renting to Students
21-07-2020 | Property Occupants
Renting to students is quite different to renting to your standard tenants, but opening up your rental property to this particular demographic can be really profitable. For as long as there are universities and colleges, there will be many students looking for somewhere to live. Like everything and with every demographic of tenant, they come with both their advantages and disadvantages. However, with a good understanding of the market, there's no reason why student lettings can't be simple and stress-free.
Why should I rent to students?
There will almost always be a demand for student housing - especially in university towns and cities such as Leeds, Oxford, Cambridge and Nottingham. There are as many as 2.38 million students in the UK. A huge proportion of these students will be living away from home and in particularly popular university areas, there often isn't enough student housing to meet the need for it.

Come term time, students are often rushing to find somewhere to live that's within a reasonable distance from their place of education. If you can secure a property that falls within this area, you may have students falling over themselves to have a room to rent from you. This means that your advertising costs will usually be minimal, as word of mouth in the student community is effective in securing those tenancies. Another plus point is that students are not necessarily going to be looking for a high standard property with all the extras. They simply need somewhere basic and functional with affordable rent. And as you may be aware, students will often rent out a room from you, as opposed to the whole house. This is financially beneficial for landlords as it results in more money in rent payments than you would receive from a family renting out a house, for example. If you have a four bedroom student house and each student is paying a good amount of money for their room, that's a fair bit of income.
What should I be aware of when renting to students?
Let's address the elephant in the room; the parties, drinking, accidents and damage that go hand-in-hand with students. Of course, students are stereotypically known for their party lifestyle, but this is not always the case. Most first year students will stay in halls, so you're likely to be renting to second and third years who will ultimately have a lot of study commitments. Many students do lead a much quieter lifestyle. That being said, students are likely to be inexperienced in both living away from home and managing their own money. This could result in not looking after a property particularly well, and struggling to pay rent on time. If you do find yourself with these issues, you should always be sure to have a guarantor in place for each to fall back on. This will usually be a parent that you can contact in the event of any problems. In any case, make sure that you screen your tenants thoroughly - but don't be put off if they fail their credit check. They have probably never borrowed money, used a credit card or paid bills, so this could be why and shouldn't be seen as too much of a red flag.

It's important to be aware that students are highly unlikely to own sofas, beds or any other furniture. They will expect to rent a house that is furnished with the basics, including kitchen white goods. This is an extra cost to consider as a landlord. The good thing is, you don't need to break the bank when furnishing for students - simply provide sturdy and strong furniture that will be able to withstand a bit of wear and tear. As for decor, opt for clean, neutral colours to appeal to the masses and dark coloured carpets that will hide any marks and stains. Despite the high demand for student housing, not all students will need somewhere to live 12 months in the year. Many students do go home during the summer, so you may be left with an empty house for a few months. You may still be able to offer a 12 month contract however, so it shouldn't mean that you'll be out of pocket.
Do I need to let my landlord insurance provider know that I'm renting to students?
It's always a good idea to let your landlord insurance provider know that you're renting to students - whether you already have a policy or not. This is so that your insurer has accurate information should you ever need to make a claim. You'll want to make sure that you have building insurance in place and that any furniture and fittings that you provide can be protected with landlord contents insurance. Be aware though - none of your tenants own belongings will be covered under this. It's worth mentioning to them that they will need to take out their own contents insurance policies to protect their valuables.

Making the decision to rent to students can be a little daunting as they work a little differently to the average tenancy. Done right though and with a good group of tenants, it can be a very fruitful, rewarding and simple experience. If there's anything that you're unsure of, you could always look to a letting agent to handle the day-to-day running and maintenance of the tenancy for you. As in most cases, a strong, mutual respect between student tenants and a landlord is likely to lead to a good arrangement with minimal issues. Be thorough when screening, provide a good service and you should be in for a rewarding tenancy.