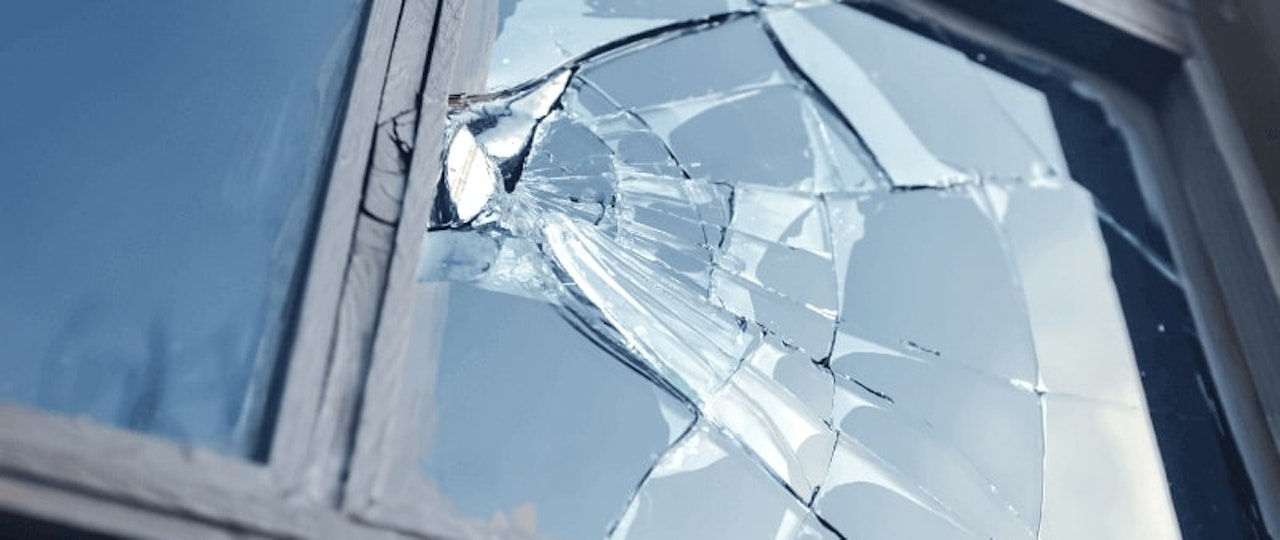 Do I Need Landlord Insurance By Law?
5-05-2021 | Damaged Property
When handing over the trust to your tenant to take good care of your property, the last thing you want is to discover that damage has been caused. Alongside this, no landlord wants to subsequently get caught up in a dispute with a tenant about who is responsible for paying for said damage. In an ideal world, if damages are going to occur, then your tenant will let you know immediately and offer to pay for any repairs. In the real world, however, that is not always the case. Sometimes, a tenant may not let you know about damage and/or may refuse to foot the bill. They may even leave the property and disappear before you discover the issue.
What is property damage?
Firstly, let's outline what exactly constitutes property damage. Damage is considered to be anything that could reasonably have been avoided. This could happen by accident, or this could be malicious damage by your tenant or someone they know. This could be:
Broken windows
Damage caused as a result of a party
Stains and/or cigarette burns on soft furnishings
Broken furniture and furnishings (if you are providing a furnished property)
Damaged electrical appliances by bad usage
The following could also be classed as property damage. These are unlikely to be caused by a tenant or someone they know:
Structural repairs
Plumbing
Electrical wiring
Gas appliances
The issue of mould can also fall under the umbrella of property damage. Mould is often caused by bad exploitation of the property. This could be not ventilating the property well, not using the heating properly throughout colder months, allowing for moisture to build up in bathrooms or laundry rooms, leaks or not using the extractor hob during cooking. As a landlord, you must do what you can to ensure that mould does not grow in your property. Prevention is better than cure. That way, if you do get a mould problem, you can try and work out if it is in fact something that your tenant is doing that is causing it instead.
What about fair wear and tear?
There is a big difference between property damage and fair wear and tear. Fair wear and tear can be defined as reasonable damage through everyday use. Examples of this could be:
Lightly scuffed walls
Worn carpets
Chipped paintwork
Appliances that have broken down due to age
Scratches and marks on wooden furniture, door handles and worktops
Discolouration of furnishings and upholstery
You should also take into account the type of tenants that are renting your property and assess fair wear and tear accordingly. Realistically, you are likely to see less wear and tear from a professional couple than you would with a family or students. Account for this when assessing the condition of your property.

You cannot deduct money from your tenant's deposit for fair wear and tear. To cover for fair wear and tear, make sure that you include a clause within your tenancy agreement outlining that a tenant must keep the property's interior clean and well maintained and that with the exception of fair wear and tear, the property is expected to be found in the same state as when the tenancy first began.
Who is responsible for damage in rented property?
It's your property, but the tenant is the one living in it. So who is responsible for damage? As the property occupant, it is your tenant's responsibility to report any damages to you so that you can then work out how replacements or repairs are going to be arranged and paid for. The Landlord and Tenant Act 1985 sets down the responsibilities of both landlords and tenants. Section 11 deals with the issue of repairs and states that tenants should be:
'Making good any damage to the property caused by the behaviour or negligence of the tenant, members of his/her household or any other person lawfully visiting or living in the property.'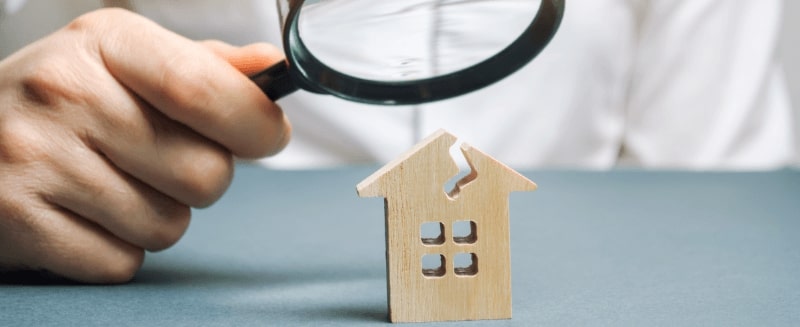 If a tenant or their family member/friend causes damage to your property, the tenant will need to arrange the repairs and the associated payment. The same goes for if they cause damage to another property, such as accidentally flooding the flat below. As a landlord, the only damages that you will be responsible for are ones that have absolutely nothing to do with your tenant. This could be a broken boiler or external damage as a result of adverse weather, for example.
What should you do if a tenant damages your property?
These things always start with a strong line of communication. Establish trust with your tenant from the get-go so that they truly respect your property and feel comfortable coming to you if they do encounter any damage. In this instance, ask them to take photos of the damage caused and send them to you in an email or letter with the date. Keep these for evidence. If necessary, ask them to take steps to repair or replace what has been damaged and pass on details of any preferred tradesmen or companies that you would like them to use.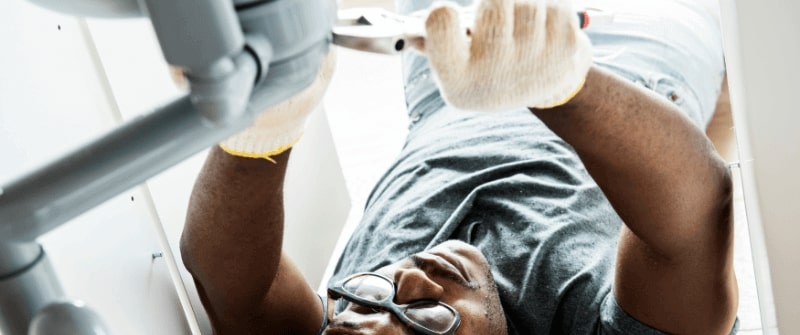 If they fail to do this, or they fail to do this to a good enough standard, then you have the right to retain part or all of the security deposit to cover the cost of repairs. In the case of serious damage to your property, you may be within your rights to evict them for breach of contract. Make sure you take legal advice in this instance.
How to avoid property damage
It's always a good idea to put measures in place to ensure that you don't get to the point where you have a property damage dispute on your hands. To avoid property damage, start by creating an inventory. Better still, have a professional carry this out for you. Take photographs of the property and everything supplied within it at the start of the tenancy. You can refer back to these photos at the end of the tenancy to determine whether things have been damaged, or if it is just fair wear and tear. Make sure that your tenancy agreement states that the tenant must maintain the property in its current condition while allowing for fair wear and tear. Make it clear that the tenant is responsible for any accidental damage to the property caused by themselves or anyone they invite into the property.
Lastly, get yourself covered with the appropriate landlord insurance. Although landlord insurance isn't required by law, some buy-to-let mortgages come with the condition that you have it. Policies can protect you against a range of circumstances, including fire, flood, loss of rent and more. At CIA Landlord Insurance, we compare landlord insurance deals for you from a range of underwriters, providing landlords and property owners/agents with a full insurance solution and service at competitive rates. Contact us today and let us help safeguard your investment.