Are tenants liable for damages to a neighbour's property?
22-03-2022 | Disputes
It can be tricky for landlords to figure out what they're liable for and what tenants are liable for, particularly when it comes to damage to a neighbour's property. After all, if your tenant floods the neighbour's flat, they should be the one who foots the bill and not you, right?
The good news is that tenants are usually liable for damages to a neighbour's property. This means that if your tenant causes damage to the neighbour's property, they will have to cover the cost of repairs.
Examples of property damage
Firstly, it's sensible to get a good idea of the types of property damage your tenant could potentially be responsible for. When we think about damaged property, unsightly images of water-damaged homes, caved-in roofs, leaning chimneys often come to mind. However, there are other examples of property damage that your tenant may have to foot the bill for, such as:
Broken windows

Broken furniture

Ruined carpets

Damaged electrical appliances

Pulled porches

Gaps in windows and door frames

Blocked drains

Damaged fence
To learn more about property damage, read our article on the signs of structural damage to look out for.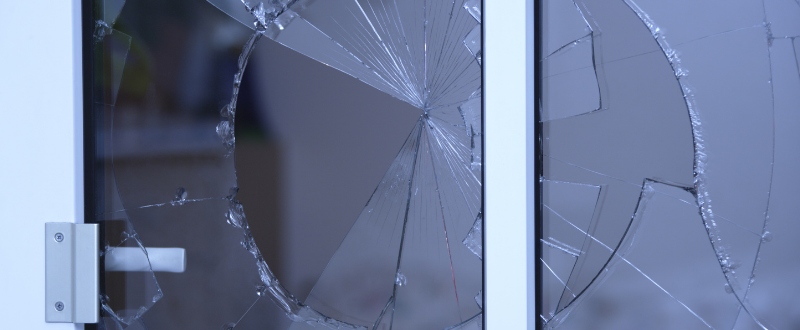 Can a landlord be held liable for nuisance tenants?
Understandably, you may be wondering whether you can be held liable for nuisance tenants as the landlord or property owner. Although you may be held liable for antisocial behaviour, such as drug use and loud noise, tenants are ultimately responsible for damage to a neighbour's property.
Ideally, your tenant should be able to work things out with the neighbour themselves and pay for any necessary repairs. However, things can get heated quickly and, in some cases, may result in a neighbourly dispute. If a dispute occurs, it may be time for you to step in and assess the damage yourself. Even if you're not responsible for the damage, as the landlord, your tenants (and sometimes the neighbour) will come to you for help.
In situations like this, it's best to remain neutral until you've been presented with all the facts. Similarly, it's best to not jump to conclusions and assume your tenant caused the damage. After all, the damage could be due to poor maintenance on the neighbour's part or just general wear and tear. If the neighbour can provide hard evidence that your tenant caused the damage, then it may be worth calling in a professional to look at the damage and get a quote for the necessary repairs.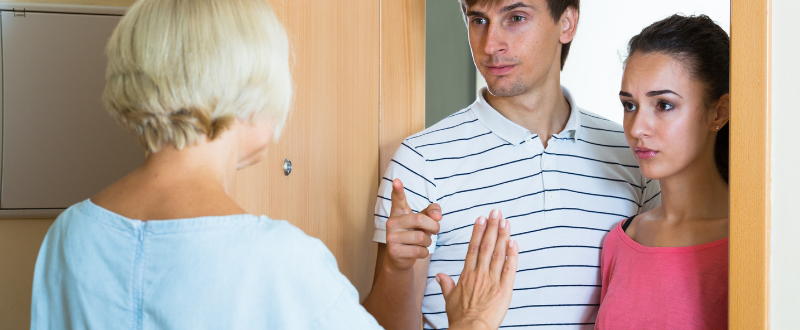 What to do if your tenant refuses to pay?
If your tenant refuses to pay for repairs, the only option left is for the neighbour to make a claim with their insurance provider. That being said, neighbourly disputes can sometimes reflect badly on you as a landlord. So understandably, you may decide to evict your tenant if they refuse to reach a solution with the neighbour. Though bear in mind that it may be tricky to evict your tenant if the tenancy agreement doesn't clearly state the nuisance clauses.
It's fair to say that evicting your tenant can be pretty stressful and time consuming. On top of that, you have to worry about covering the cost of legal assistance, bailiffs and courts. Don't worry! Landlord insurance and Legal Protection can help you cover these costs. Plus, you don't need to break the bank to find a policy that protects you and your property. All you need to do is get a quote or request a callback.
For more expert advice for landlords, head over to our advice centre. You can helpful tips on everything you need - whether it's legal issues, finances, utilities or something else.