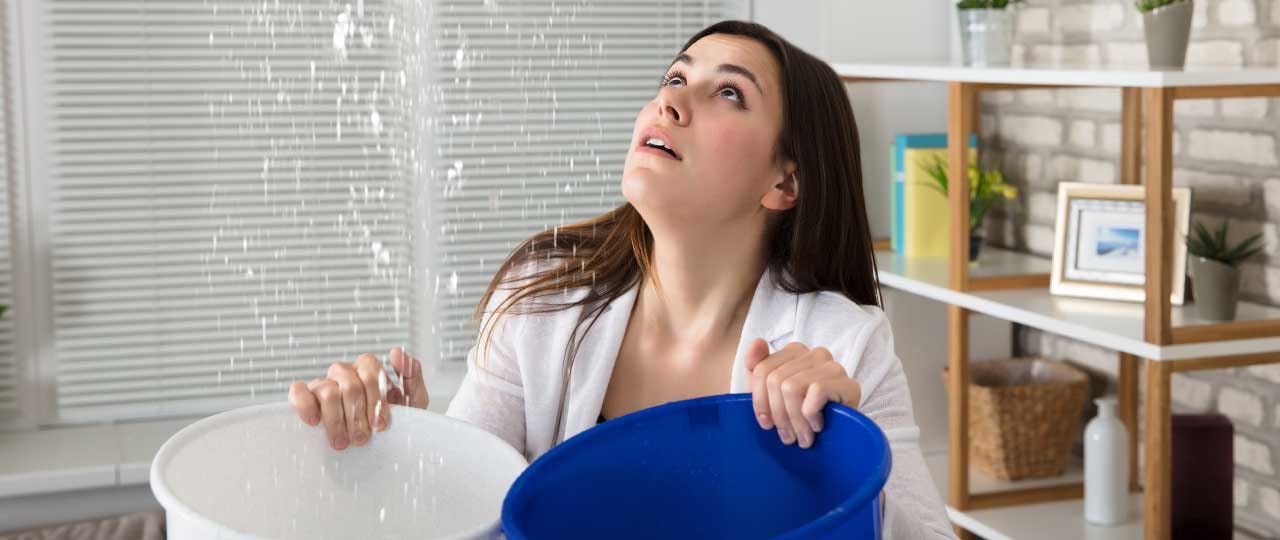 How bad is water damage to a house?
20-01-2022 | Damaged Property
Whether it's losing a tenant or finding alternative accommodation for tenants whilst repairs take place, damage to your property as a result of a flood or leak can be a headache. Unsurprisingly, loss of rental income is one of the biggest concerns for landlords and property owners, and after an unforeseen event, loss of rental income can be tricky to avoid.
But, how bad is water damage to a house? Will water damage really have that much of an impact on your tenancy? Read on to learn more about how serious water damage in a house can be.
How serious is water damage in a house?
On the surface, a small leak may seem harmless. However, in reality, it could have a significant impact on your property. Water can spread quite quickly and will absorb into floors, walls, and pretty much anything in the vicinity.
From blistered paint and swelled window frames to impacted electrical items and unsalvagable soft furnishings, there is a myriad of problems that can come with water damage in just the first 24 hours alone. To make matters worse, if the leak is on the roof and water comes through the ceilings, this could cause damage to insulation as well as the structural integrity of the property.
It will only take a matter of days for the issue to develop further, as water damage can quickly lead to the development of mould. Plus, any metal surfaces affected will begin to corrode. If water damage and mould are left untreated for more than a week, the money and time it will take to make the property livable again will significantly increase, so it's best to act quickly.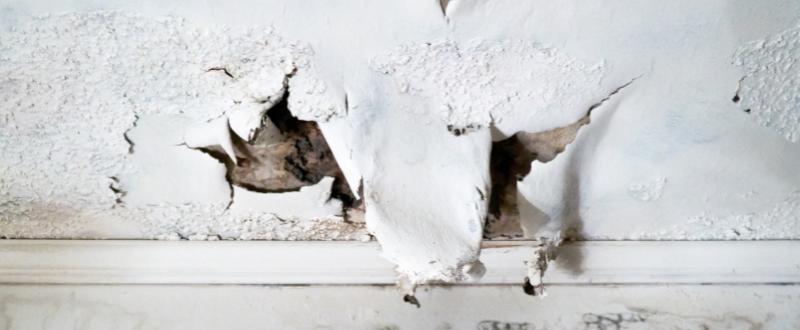 How much water does it take to cause severe damage to a home?
You may be wondering how much water it takes to damage a home. Surely a small rupture won't cause that much damage, right? A burst pipe can cause considerable damage and release gallons of water that can damage walls, carpets or other contents.
Thankfully, if the structure of your property is strong and you have not previously experienced a major leak or flood, then dealing with water damage should be somewhat manageable.
If, however, the structure of your property is already quite weak, a flood or heavy storm could seriously damage your property. That's why it's important to invest in maintaining the structure of your property, particularly if you live in an area where floods are prevalent.
How much does it cost to fix water damage in a home?
The cost of fixing water damage in a home can be pricey, though this will largely depend on how long the leak was present, the volume and quantity of building materials affected, the structure of the building, and any aesthetic choices.
If you have concrete floors, for example, you will likely need a dehumidifier to dry them out. This could cost anywhere from £500 to £1000. Cavity floors, on the other hand, rarely need significant force to dry them out at all. Likewise, it will be much cheaper to repair carpet or a low-cost laminate compared to a wooden floor. Plus, the cost of repairing a leak that affected the kitchen and tiled walls will likely be pricier than a leak from a bathroom to the ceiling below.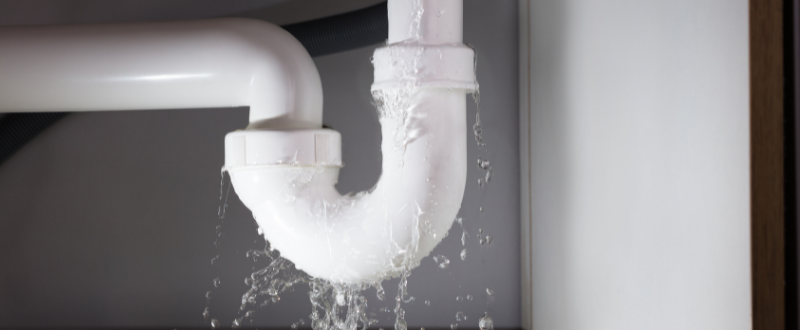 Unsurprisingly, water damage to electrical systems can be quite costly to repair, as a qualified electrician will need to carry out essential checks to reduce the potential safety risks. Head over here to learn more about the electrical safety requirements for rented property.
Is water damage covered by insurance?
The Met Office suggest that there is more potential for flooding due to climate change. Whilst this may mean that more properties will be affected by water damage in the future, it's not just flooding that is the problem. Burst and leaking problems may not grab the headlines, but they can cause the biggest headaches.
You may be wondering, is water damage covered by insurance? The good news is that, generally, water damage will be covered by insurance. In fact, according to the Association of British Insurers, insurance companies pay out £1.18 million every day for escape of water damage. In that sense, the numbers are on your side.
Remember, a standard home insurance policy will not usually cover rented properties against water damage. To avoid potentially hefty repair costs, it may be worth taking out specialised landlord insurance. Whether your property is part-furnished or fully furnished, it may also be worth looking into landlord contents insurance. Landlord contents insurance will make it much easier to replace any soft-furnishings affected by water damage and can even cover other types of rental property damage, such as pet damage and malicious damage.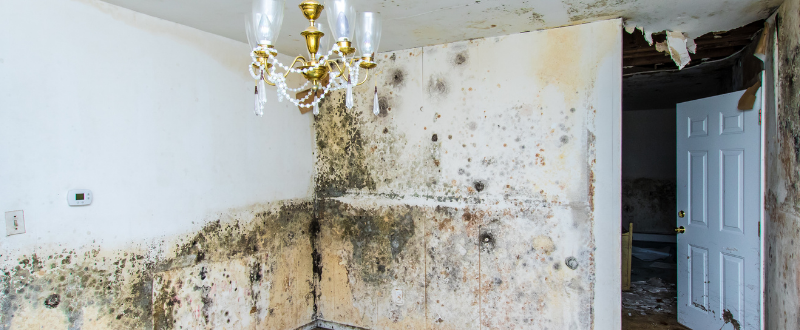 Need help finding the right policy? We at CIA landlords can help you find a policy that suits your requirements and your wallet. So, what are you waiting for? Get a quote or request a callback today. We look forward to speaking with you soon!
If you're looking for more expert advice for landlords, head over to our advice centre. We cover everything from neighbourly disputes, finance, pets and loads more.