Buying a house with tenants
13-12-2021 | Property Occupants
Buying a house with tenants in situ is not unusual. Tenanted properties can be quite appealing to an experienced landlord as they are usually cheaper, offer rental income from day one, and save you the headache of looking for new tenants.
That said, buying a house with tenants in situ is not as straightforward as buying a property with vacant possession - particularly if you wish to use the property as your primary residence.
With this in mind, it's important to know how to limit risk when buying a house with tenants. Read on to learn more about sitting tenants rights and the landlord's obligations.
Things to consider before buying a house with tenants
As the new owner of the house, you will not only inherit the property, the keys and the tenants, but you will also inherit the landlord obligations. But your obligations will be more than just making sure that the property is safe and clean and resolving maintenance issues.
A big part of taking on a house with tenants in situ is making sure that the current landlord hasn't cut any corners and that your investment will be profitable. This often means that you will have to do some of your own investigating and not just take the current landlord's word for it. Before you buy a tenanted property, you will need to:
View the property to make sure that it's habitable, safe and in good condition.

Carry out a thorough

tenant screening

, including references, credit check and employment history.

Ask for any correspondence between the landlord and tenant; as evidence of any disagreements or unresolved

maintenance issues

.

Ask for details of the tenancy agreement, including the duration of the tenancy, the tenants status and the status of the deposit.

Find out which deposit protection scheme is being used by the landlord.

Arrange for rent paid in advance to be transferred and for future rent to be collected.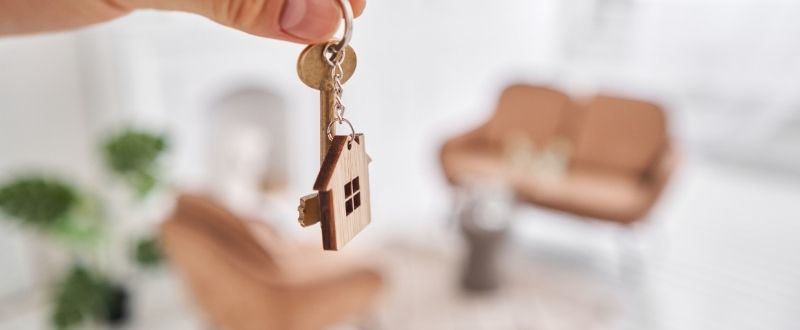 Get to know the tenant in situ
It's also a good idea to get to know your future tenant before going ahead with the purchase. A simple chat will provide a good opportunity to learn more about the tenant's situation. While they make look like the perfect tenant on paper, it's always best to get to know your tenants on a more personal level.
For example, you may discover that the tenant is looking to move in the next few months. It's best to find this out sooner rather than later. Ideally, you would like your potential tenant to want to stay at the property for the foreseeable future to reduce void periods.
This is also a good time to cross-check that the information the landlord has given you is right. Selling a house with a sitting tenant isn't easy, that's for sure. So, be wary of landlords who are reluctant to provide details and documents. In such cases, the tenant may be able to fill in some of the blanks for you.
After finding out more about the tenancy, you may not be so set on the idea of keeping the current tenants. If this is the case, it's important to know what your rights are as the new landlord.
If you buy a house with tenants, can you kick them out?
If there is a fixed-term tenancy agreement in place before you buy the property, it will remain in effect even after the management of the property is in your hands. This means that you will have to wait until the end of the lease term to legally raise the rent, make changes to the tenancy agreement or evict tenants.
Simply put, a change of ownership does not necessarily change the terms of tenancy agreements. The tenancy will stay attached to the property even if ownership switches hands. But this doesn't mean that you have to walk away from a potentially good investment. Let's take a look at your potential options.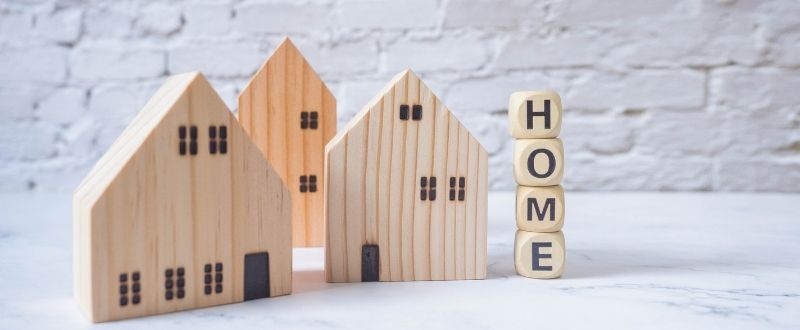 Buying a tenanted property with vacant possession on completion
The first option would be buying a tenanted property with vacant possession on completion. If you would like the property to be unoccupied, you can make a conditional offer on the house that the property will be vacant on completion.
Keep in mind that this may delay the process, as this will put a burden on the current landlord to either offer the tenants an incentive to leave or break the lease.
Renegotiate the terms
Alternatively, you could buy the property with the tenants in situ and then take on the task of renegotiating the terms of the lease yourself. However, there is no guarantee that the tenants will accept the new terms, especially if they have a valid tenancy agreement.
Don't worry as you also have the option of buying tenants out or breaking the lease. Though remember that it's important to tread carefully, as trying to evict tenants without legal grounds may be regarded as landlord harassment and could result in potentially hefty legal expenses.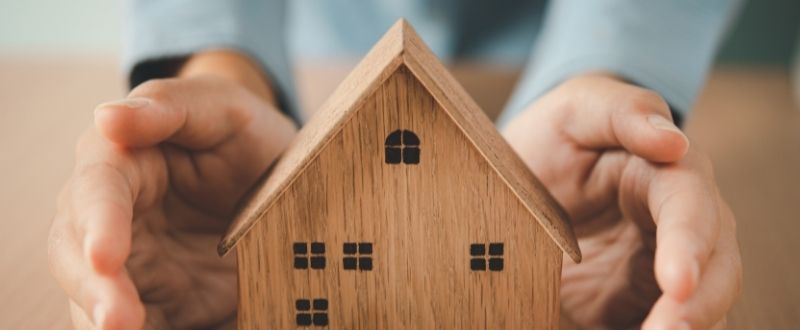 If you're thinking of buying a tenanted property, it's wise to make sure that you have appropriate cover. Standard home insurance won't do. You will need landlord insurance to cover you in the event of fire, theft, loss of rent and more. If you need help finding an affordable policy, contact us today to get a quote and see why we're specialists when it comes to landlord insurance.