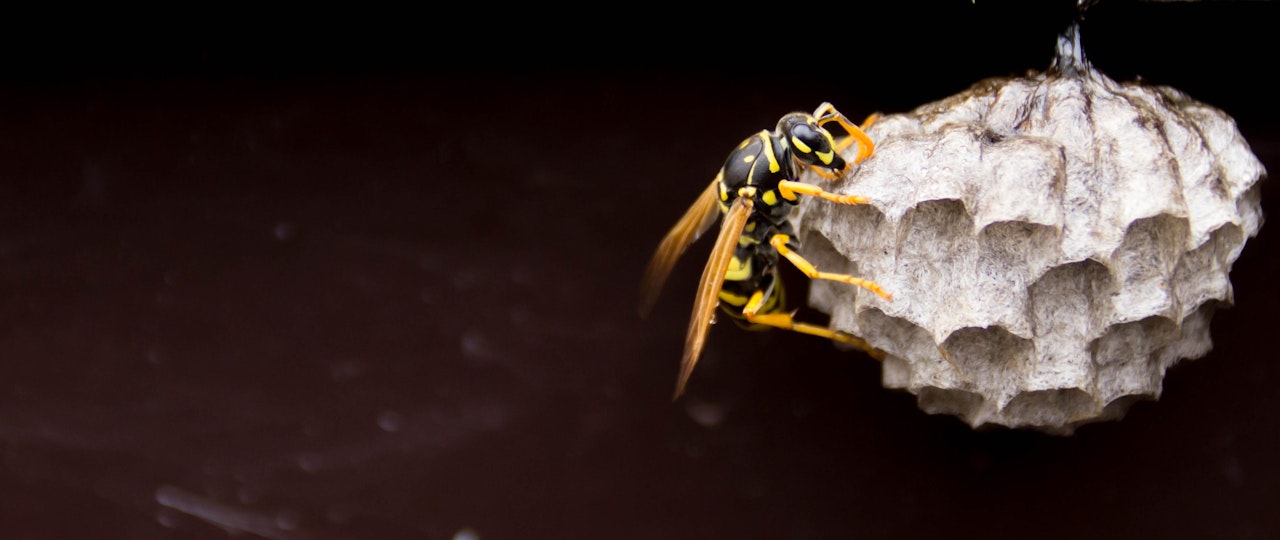 Can a wasp nest damage your house?
15-10-2021 | Damaged Property
When you first discover a wasp nest in your rental property, of course alarm bells will be ringing. Many concerns may be racing through your mind. How much damage is going to be caused to my property? What action do I need to take to wipe it out? And as a landlord, am I responsible for its removal?
Perhaps you received the dreaded phone call from your tenant, or you made the revelation during your inspection. However this problem arised, one thing is clear. No one is a fan of wasps. As well as their characteristic stings, their nests can cause complications for landlords. Whether wasps have set up home in your roof or loft, we're here to guide you through this trouble.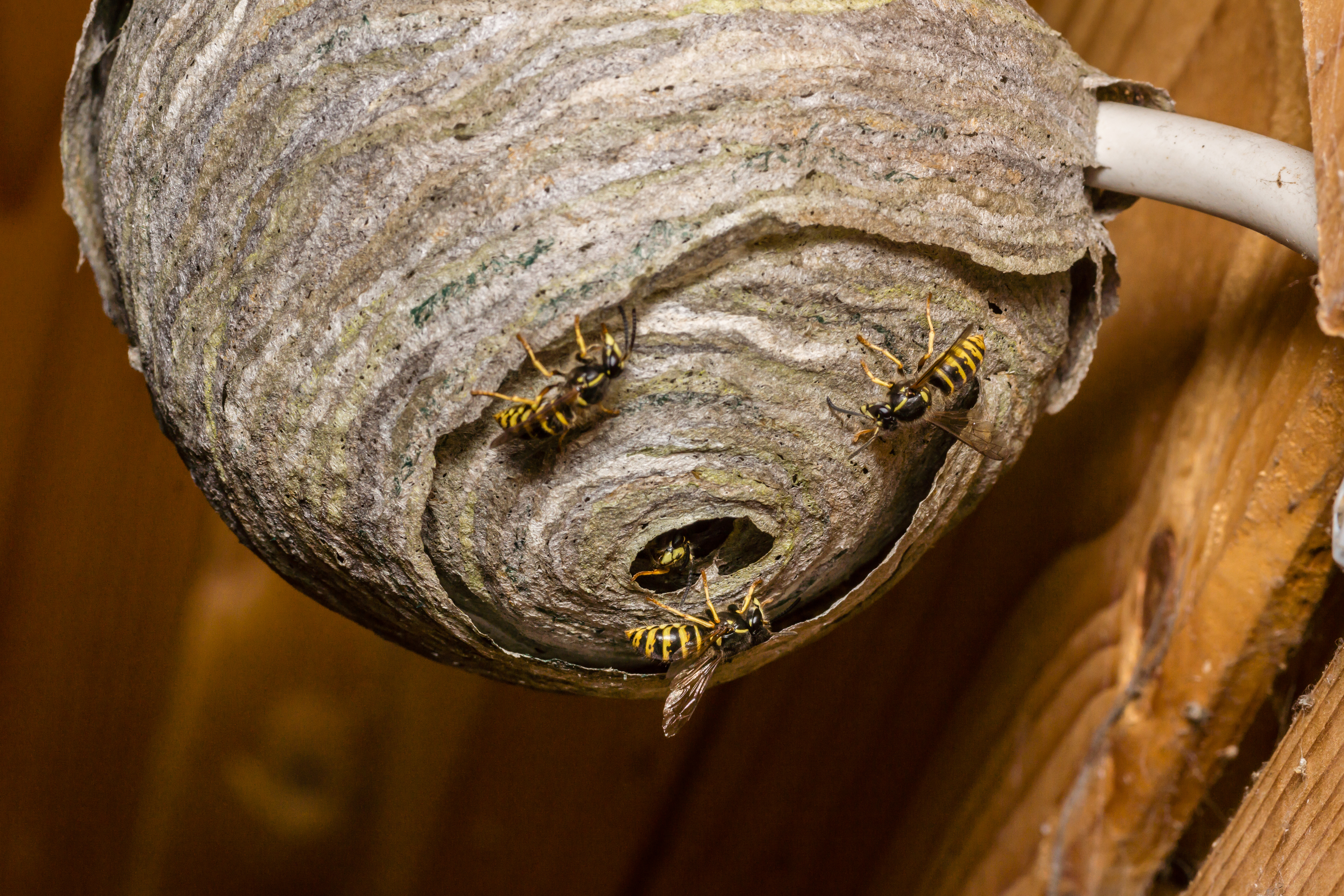 What NOT to do when you discover a wasp nest
As a landlord, it can be tempting to cut costs and take matters into your own hands. Even more so if the wasp nest is small. But this doesn't always mean that its removal will run smoothly. In fact, we strongly urge you to call pest control as soon as you notice a nest. No matter how big or small it may be.
Although it's possible to destroy a wasps' nest with enough water, it's a longer process than you may first think. It's likely that soaking the nest will result in an attack from angry wasps. So don't attempt this method under any circumstance.
Lighting a fire should destroy a wasps nest right? Well, not necessarily. Wasp nests are built with wood pulp which makes them very flammable. Yet as you watch the flames burn through the nest, it's no guarantee that you've eliminated every wasp. Again, leaving an enraged swarm ready to attack. It's never a good idea to play with fire as a blaze can quickly get out of control. It's your responsibility as a landlord to follow fire safety regulations so setting the wasp nest on fire is an absolute no go.
Sealing the entrance to the nest won't do you any favours either. Wasps are clever and will simply create a new point of access. When the nest is on your property, this can also lead to the pests chewing through the walls. And we don't want to cause any more property damage!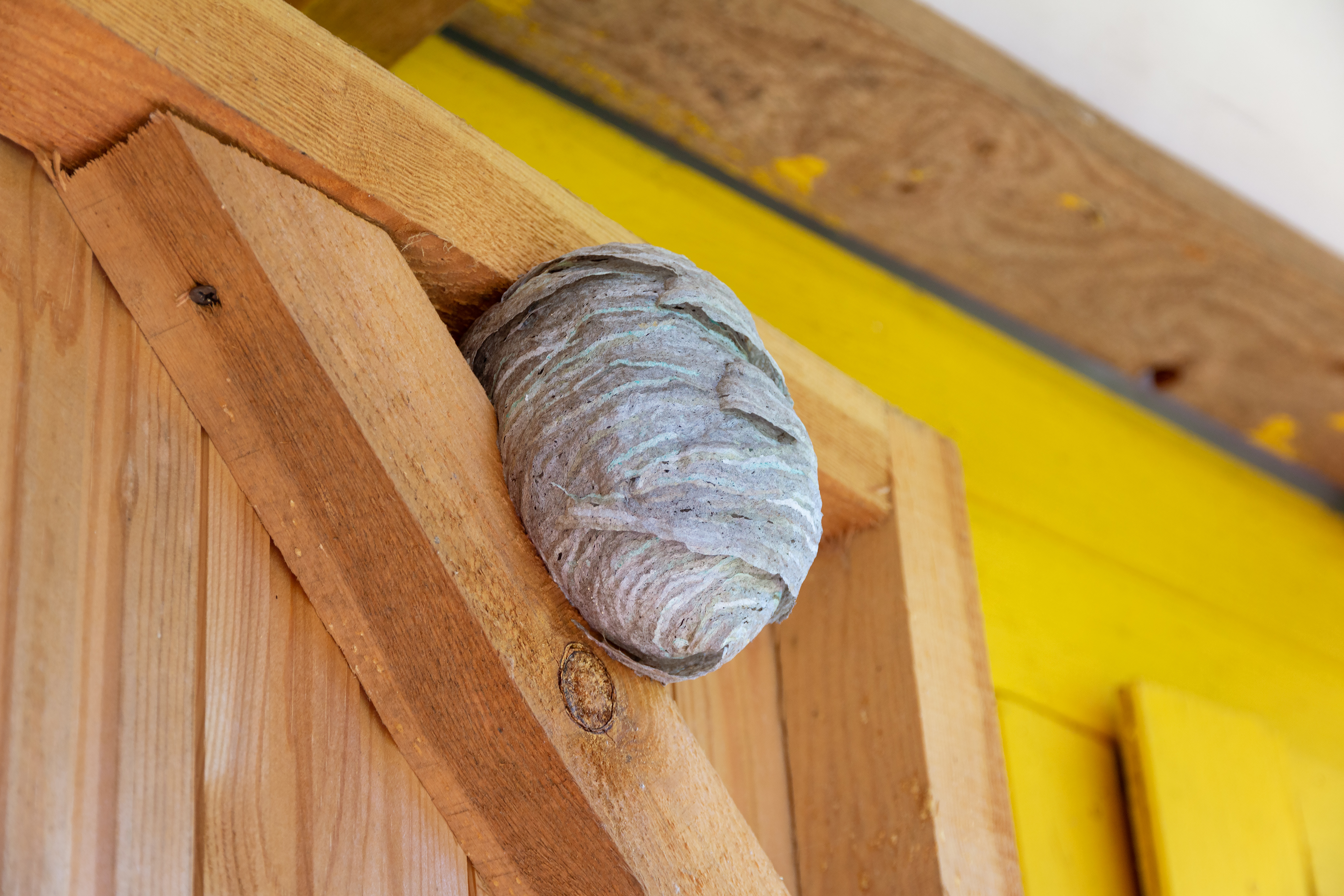 Can wasp nests cause property damage?
Overall, wasps nests don't cause damage if you take the right steps. To avoid damage to your property, identifying the wasp nest early is key. Unsurprisingly, you can usually notice a nest from its loud buzzing noise. To get an idea of the location, follow the flight path of the returning worker wasps to your property. If you can spot the nest and remove it ASAP, the only thing you need to take care of is removing any residue left in the nest's place.
Wasps will only enter your property through a hole, so a new nest could indicate existing damage to your roof panels. Wood damage will then enter the mix if you leave a wasp nest for a prolonged period of time. After the nest has been removed, check for signs of damp, paying close attention to wooden materials. Damp is caused as the nests grow and absorb moisture which then impacts neighbouring spaces. The bigger the wasp's nest, the bigger the damage which is why it's essential to eradicate the structure before it expands.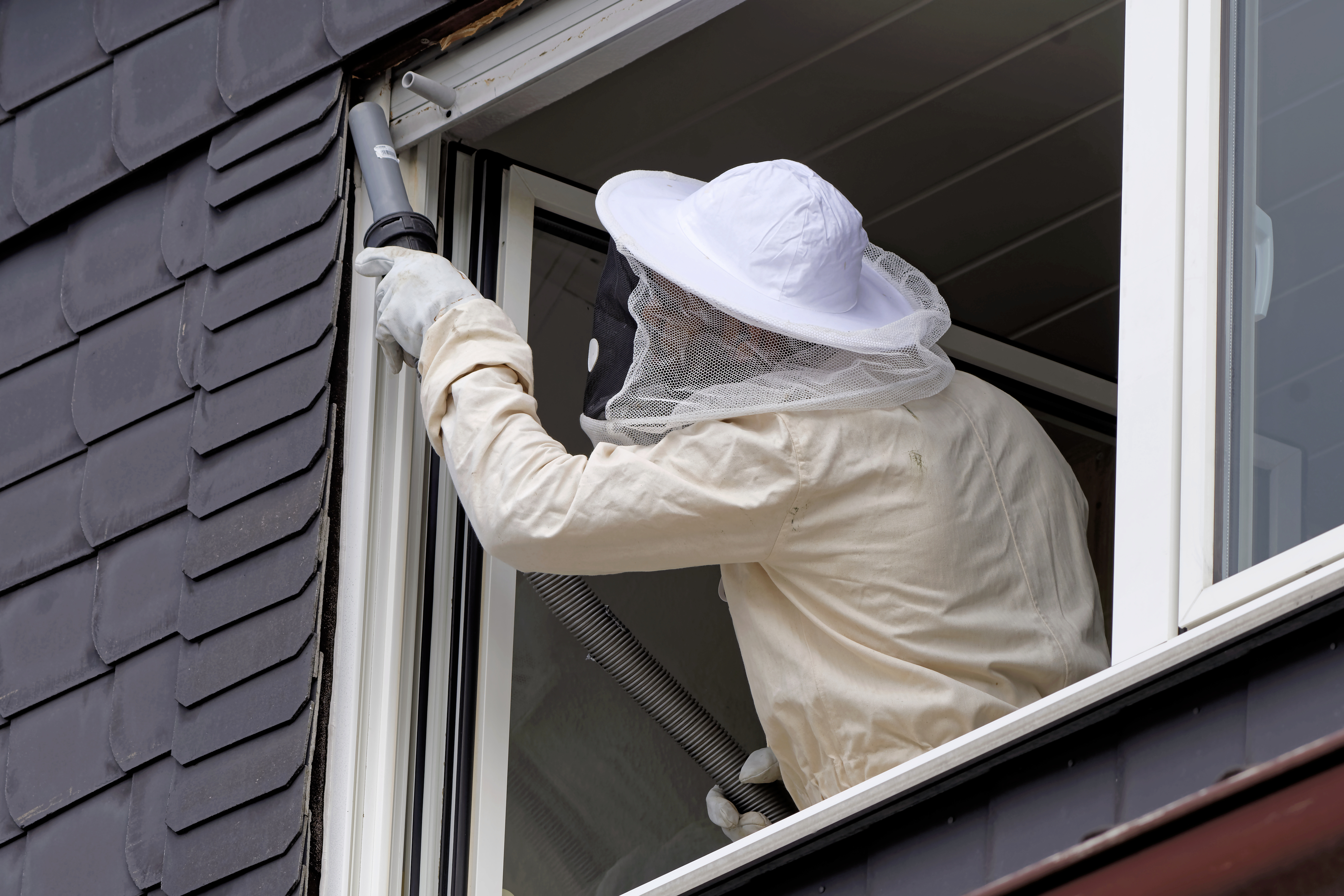 Are landlords responsible for the removal of wasp nests?
Wasp nests are just one of those things that landlords may have to deal with. There's no way to predict if and when a nest will appear in your rental property. It's a landlord's responsibility to sort out the removal of any wasp nests that are identified at the start of a tenancy.
But it's important to cover this issue in the tenancy agreement as it will become a landlord's responsibility if no pest control clauses are included. All landlords need to have a tenancy agreement in place if they wish to take out landlord insurance so don't forget this step when you take on new tenants. The removal only becomes the tenant's liability if it's found within an unauthorised item on the property such as a mound of rubble.
Please contact your local pest control service to safely remove the wasp nest. The cost is usually around £45-£70 so it's a small price to pay. You should never attempt to remove a wasp nest yourself - leave it to the professionals.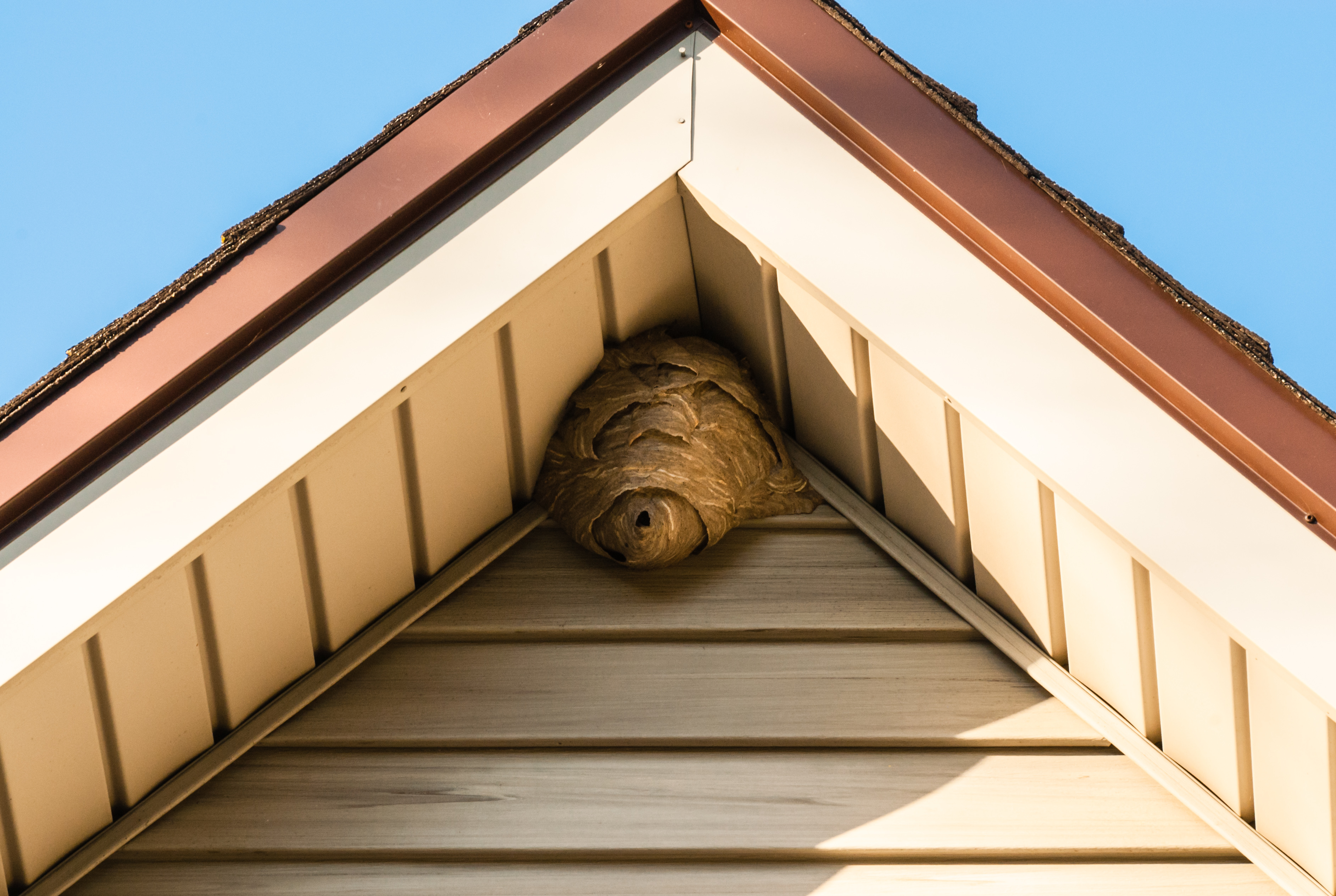 What can landlords do to combat wasps?
When you conduct your property inspections, it's important to check for wasp hotspots. This is particularly critical in the spring time when nests are still small and easy to remove. You need to inspect popular places such as lofts, basements, garages and under eaves.
It's also a good idea to encourage your tenants to take actions to prevent wasps. This includes advising them to keep their dustbins clean and covered with a lid. Your tenants must also be disposing of their rubbish correctly, particularly sugary foods as this is a main attraction for wasps.
Whether you've detected a wasp nest in your rental property or just wanted to get clued up in preparation that this issue arises, we hope that you've found our advice helpful. Visit our advice centre where we offer support to landlords on topics such as landlord finances, neighbourly disputes and more.
As a landlord, a wasp nest may be the least of your worries. Do you feel prepared for events like fire, theft or loss of rent? Landlord insurance would have you covered if these situations were to arise. With CIA Landlords, you can compare landlord insurance to find the best quote for your needs. Just give us a call on 01788 818 670 or get a quote now.