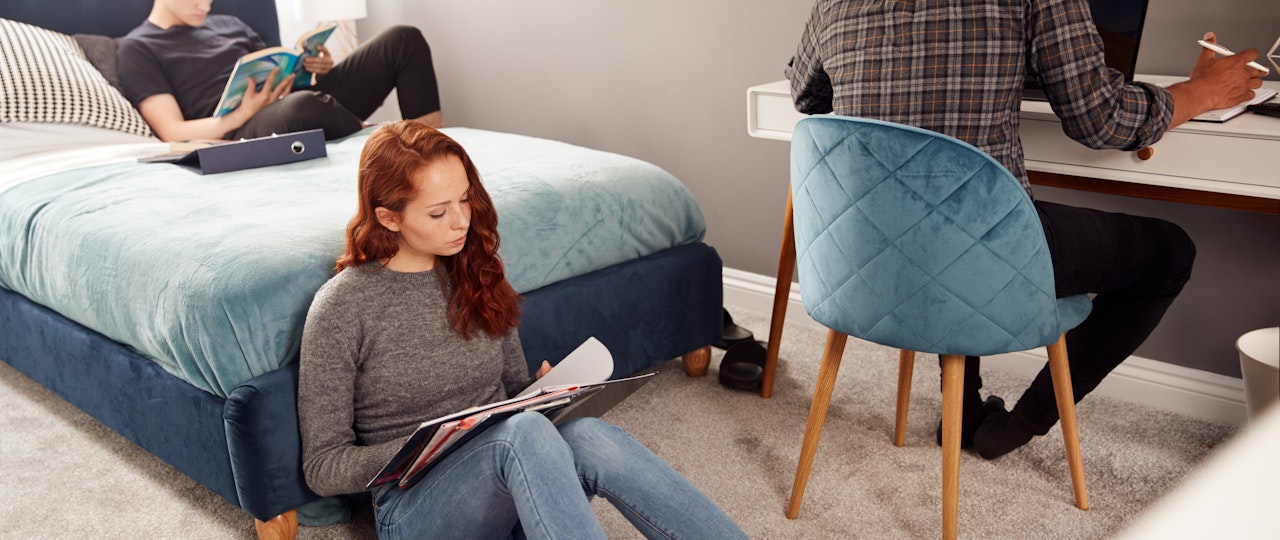 How to become a student landlord
27-04-2022 | Property Occupants
If your property is located in a university town or city, it makes sense to market it to students. In fact, due to the rise in student enrolment, revenue for student lets is expected to increase at a compound annual rate of 0.4%. So, why not maximise the earning potential of your property?
Read on for the full lowdown on how to become a student landlord.
Is renting to students a good idea?
Firstly, it's important to understand the ins and outs of becoming a student landlord. They sometimes get a bad rap, but renting to students can be an extremely profitable business. Longer rental periods, consistent demand and lucrative yields - all of which can make letting to students more profitable than being a traditional private landlord.
Students partying every night until 3 am and potentially damaging your property in the process is an all too common cliche. However, it's not always the reality. It's safe to assume that anyone who is keen on protecting their deposit will have little trouble being an upstanding tenant.
Of course, there are drawbacks to every tenant type. But the key to any good landlord-tenant relationship is to be flexible and cater to your tenant's unique needs. If you follow the below steps, renting to students should be a walk in the park.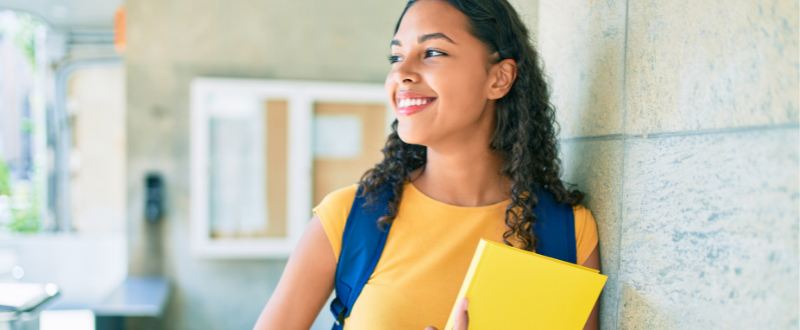 Becoming a student landlord
How exciting! You've decided to take the plunge and rent your property to students. Here's how to become a student landlord.
1. Understand the student rental market
It's critical that you get this first step right. The process of becoming a student landlord is very different to that of a landlord who rents to professionals or any other tenant type. Yes, you want to make sure that you get the right property. But more importantly, you need to buy at the right time.
After all, reports highlight that most students have already secured their accommodation for the next academic year (or even the next two years) by the end of March. Some undergraduates even start thinking about housing as early as November, ready to move in the following year.
What good is pouring your hard-earned cash into renovating a rental property, only for it to sit on the market until the start of the next academic year? The mere thought of an empty property is enough to send shivers down any landlord's spine. With this in mind, it's wise to make sure your property is ready to rent as soon as the student house-hunting season begins.
Whilst you're figuring out how to navigate the student lets market, it's worth taking a look at rental indexes to establish the potential rental yield for the postcodes you're interested in. That way, you can rest easy knowing your investment will likely be a success.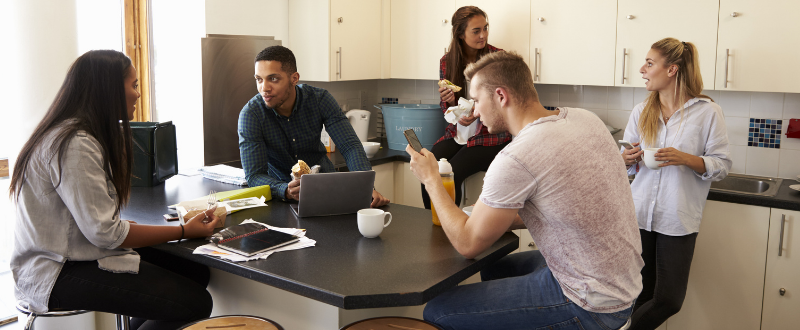 2. Check HMO status
The next big question you need to ask yourself is do I need a HMO licence?
If three or more tenants from different households are living together in your property, as opposed to say a family or a couple, it's likely that your property will be considered a House of Multiple Occupancy (HMO).
As HMOs have specific rules to ensure that a minimum standard is met, you may need a licence before tenants can move in. Chief among these standards include making sure that the property is not overcrowded. Of course, this will depend on the number of rooms you can provide.
Take a 3-bed property for example - the maximum number of people allowed is 5. Note that this may vary depending on the floor space of each room. It's always sensible to check if your home is overcrowded by law.
Before your HMO licence is approved, your local authority may decide to inspect the property to ensure certain standards for repair, maintenance, fire safety and cleanliness are met.
Still wondering do I need a HMO licence? For further clarification, get in touch with your local authority.
3. Get a suitable tenancy agreement drawn up
Before you take on student tenants, it's important to know who's responsible for what. A tenant agreement clearly states the terms of the tenancy and the expectations that both tenants and the landlord must meet.
Drawing up a tenancy agreement may sound like a lot of work, but the good news is you can find a standardised tenancy agreement online to make life easier.
Remember, as you're renting to students, each tenant will likely require a guarantor to financially guarantee the rent. This could be a parent or guardian that lives in the UK.
Once the tenancy and the guarantor agreement have been signed, you'll need to register any deposits with a regulated and approved deposit scheme.
4. Get your property student-ready
It's often assumed that student tenants are happy to simply have a roof over their heads. And whilst students do tend to be less fussy about outdated furniture and decor, you still need to do a bit of work to make your property more desirable.
Think about all the things a student can't go without, such as a TV and Wi-Fi. You may even want to consider including these in the rent. Bedrooms furnished with a desk and chair and a kitchen kitted out with all the essentials will also be high on the list for students who are house-hunting.
5. Safeguard your property
Now you're clued up on how to become a student landlord, it's important to protect your investment. If you're renting to students, you may find that a standard landlord insurance policy just won't cut it. Consider getting a comprehensive policy that is tailored for student lets.
At CIA, we can help you find a student landlord insurance policy that covers full accidental damage, malicious damage and landlord liability for properties housing up to 10 students. To find out more, get a quote or request a callback today.
We hope these tips on how to become a student landlord come in handy. For more expert landlord advice, visit our advice centre.