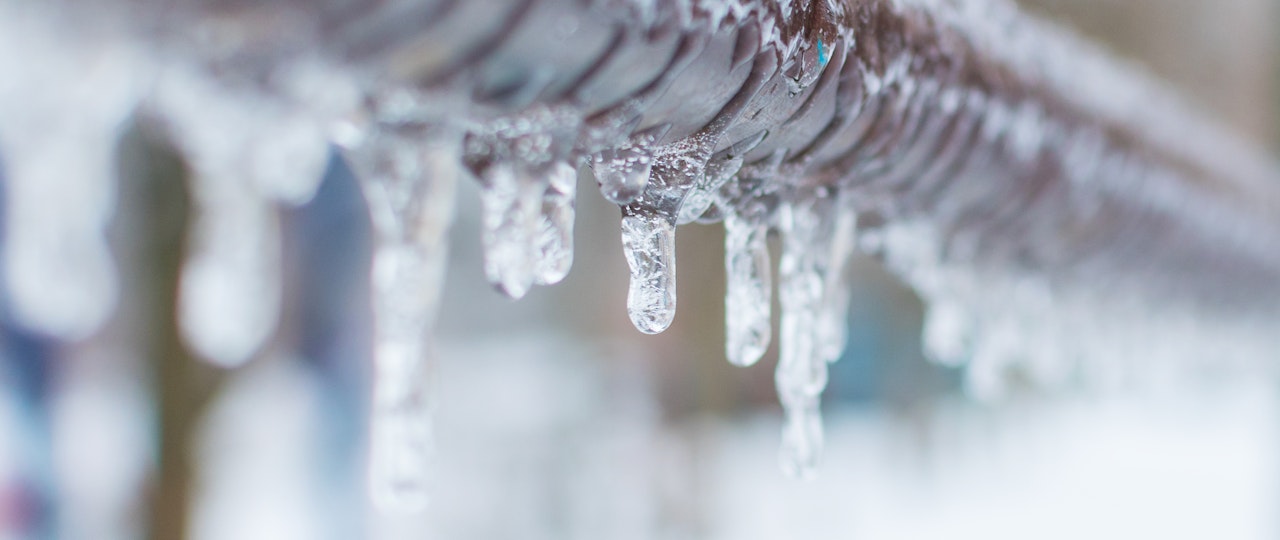 How to check for frozen pipes
18-03-2022 | Damaged Property
When the temperature drops, excess water inside a pipe can freeze. As the water freezes, it will expand, causing pressure to build inside the pipe. In such cases, there are two potential outcomes for landlords. At best, frozen pipes will temporarily stop the flow of running water. At worst, the pipe may burst and lead to a flood. However, in both scenarios, landlords will have to pay a hefty sum to repair pipes.
With this in mind, it's important for landlords to know how to check for frozen pipes and to minimise the risk of flooding. Frozen pipes are the last thing any landlord needs (or wants). After all, water damage can have a serious impact on your property and prevent the rent coming in.
Read on to learn how to check for frozen pipes.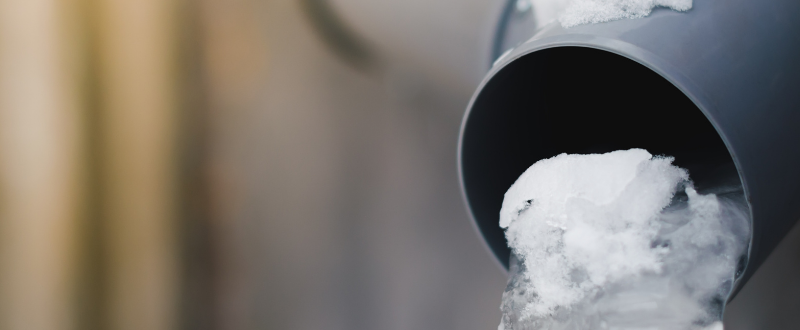 Who is responsible for a frozen pipe?
Before we dive in, it's important to know what your responsibilities are as the landlord. Landlords are responsible for making sure that the water and heating supply is in good working order. This means that if pipes freeze due to problems with the heating, plumbing or insulation of the rental property, landlords need to cover the cost of repairs. This includes fixing pipes that are burst or cracked due to the way a particular feature was installed - even in cases where the landlord was unaware of the problem.
However, responsibility doesn't just fall on the shoulders of the landlord. While it's the landlord's responsibility to put everything in proper working order, it's the tenant's responsibility to continue looking after the property. This includes sufficiently heating the property, clearing any drain blockages and regularly checking the boiler.
With this in mind, it's wise to encourage your tenants to alert you as soon as they spot any maintenance issues such as frozen pipes. After all, the sooner you are notified, the quicker you can resolve the issue and avoid serious property damage. Below we'll take a look at the common signs of frozen pipes you and your tenants should look out for.
How do you know if your pipes are frozen?
Here are seven of the most common signs of frozen pipes:
There's no water (or very little) coming from the taps

- your pipes could be frozen if there's no running water, or only a trickle comes out when you open the faucet

There's a leak or drip near taps that aren't working

- in such cases, there's a good chance that your pipes are frozen

Exposed water pipes are covered in frost

- if you notice frost or condensation on a pipe, it's likely that the water inside is frozen

Unpleasant smells are coming from the faucets or drains

- if you can smell sewage, there's a good chance that pipes are frozen. This is because foul odours have nowhere to escape to when taps and drains are blocked (or even partially blocked)

There are strange noises when you turn the heating on

- if you hear the sound of water bubbling, there may be an issue with your pipes

There's a small fracture in exposed pipes

- if you notice cracked pipes, this indicates that freezing has weakened the pipes

Your boiler stops working

- in these cases, the condensate pipe may potentially be frozen

Damp floors, walls or ceilings

- if frozen pipes are behind the wall, you may notice that walls, carpets and ceilings are damp for no apparent reason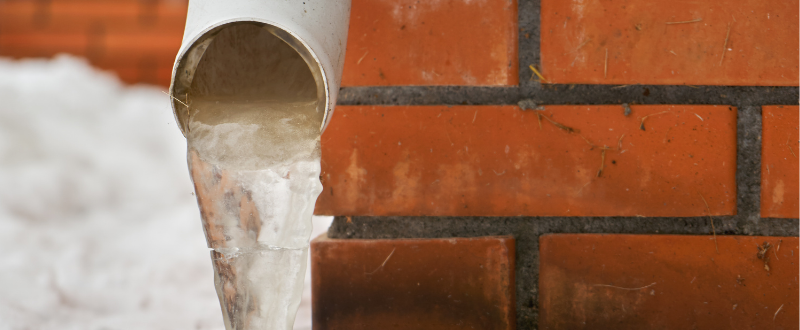 How to prevent frozen pipes
So, now you know how to check for frozen pipes. Great! Having said that, it's equally important to know how to prevent frozen pipes.
Frozen pipes are an all too common problem for landlords, particularly when properties are not well insulated. But thankfully, there are a few things you can do to avoid a potential plumbing catastrophe such as:
Leave your heating on at a consistent temperature

- even if your property is unoccupied, ideally you should never switch the heating off completely. It's advisable to set the thermostat to a low temperature (around 16 degrees celsius) to avoid pipes freezing

Insulate water tanks and pipes

- you can reduce the risk of pipes freezing by covering any exposed pipes with pipe insulation

Regularly turn on taps

- make sure tenants turn taps on and off every day to prevent freezing during winter

Keep windows and doors closed as much as possible

- when the weather gets colder, make sure tenants close doors and windows to prevent warm air from escaping

Get the boiler serviced regularly

- a faulty boiler is one of the most common causes of frozen pipes

Turn off the water stopcock during void periods

- if your property is going to be unoccupied for an extended period, it's wise to turn off your mains water. On top of that, you may want to drain the system to ensure there's no water left in the pipes that could potentially freeze and cause damage.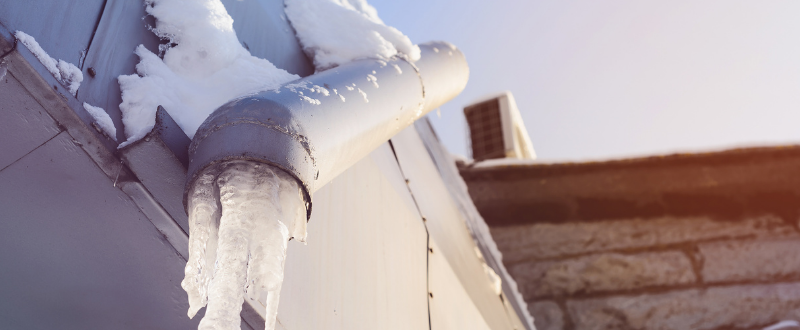 Protecting yourself against frozen pipes with landlord insurance
Of course, prevention is the cheapest way to protect yourself against frozen pipes. However, it's also important to make sure that you have a financial safety net to fall back on should the unexpected happen. At the end of the day, a burst pipe isn't cheap to fix! In fact, a burst pipe could set you back an eye-watering £8,900 or more.
The peace of mind that landlord insurance provides is invaluable. Plus, with landlord building insurance you can even cover standard perils, such as storms or floods.
Never fear! You don't need to break the bank to get cover. At CIA Landlords, we can help you find an affordable policy that suits your pocket. All you need to do is contact us or get a quote.
We hope you found our advice on how to check for burst pipes useful. For more helpful advice for landlords, visit our advice centre where we share tips on finances, legal issues and much more.