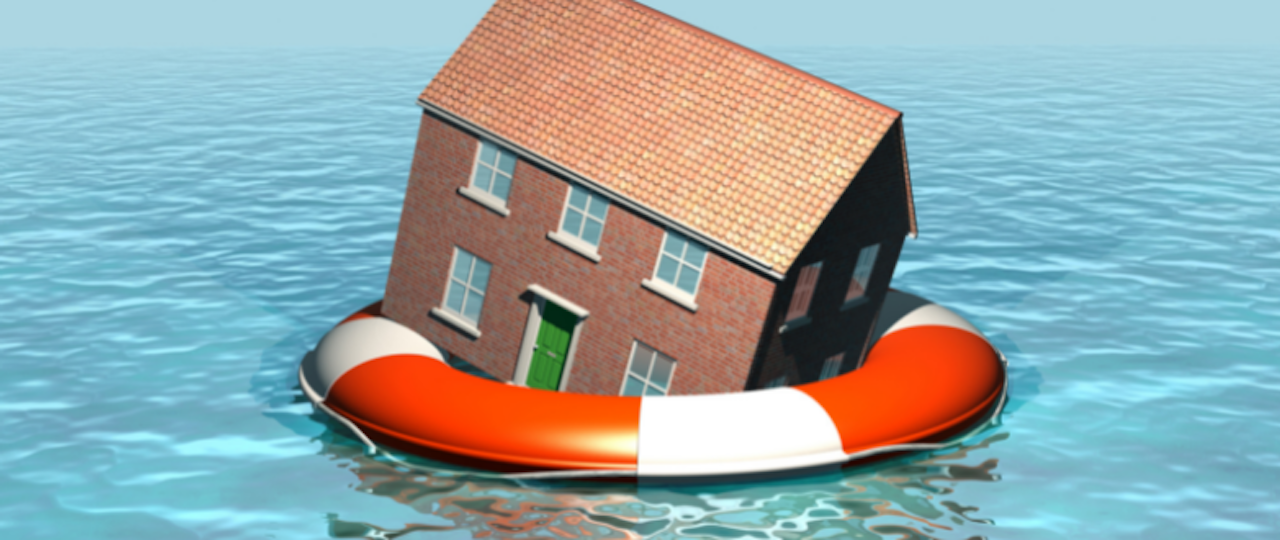 How to find out if a property has flooded before
18-02-2022 | Damaged Property
If you're looking to generate capital growth or earn rental income, buying a property for the purpose of renting it out can be financially rewarding.
However, something like flooding can ruin your property and, in some cases, force your tenants out of it for several months whilst the property is being dried out and repaired. So understandably, you may be concerned about the risk of flooding and we all know how bad water damage can be to a house.
With that in mind, it's important to find out if your property has flooded before. That way, you will have all the facts in hand before you purchase the property. Read on to learn how to find out if a property has flooded before.
How to find flood history of a property
The best way to find if a property has flooded before is by emailing [email protected]. All you need to do is send them the property's address and request the flooding history. Reports are usually sent by email within 20 working days. Don't worry if you don't have the postcode - you can send a map of the area as an attachment or include a link to an online map.
Bear in mind that the Environment Agency, the government body that deals with flooding in the UK, may not have data for your specific property. This is because they do not have flood records for every property in England. It's also worth noting that, depending on how long it takes the Environment Agency to produce the report, you may have to pay a fee.
Alternatively, you can get in touch with the local council for the details of your local flood authority or you can contact your local Internal Drainage Board, the public body that manages water levels in your area.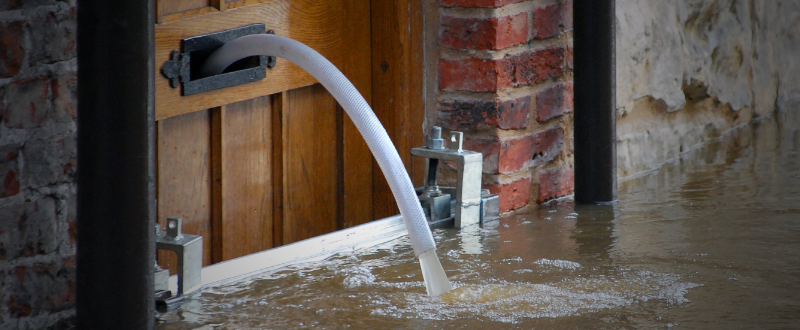 Is my house at risk of flooding?
Once you know how to find out if a property has been flooded before, it may also be worth checking if it's in a flood risk area. Believe it or not, it's not just properties on the coast or near river banks that are prone to flooding. In fact, 2.4 million properties are at risk of flooding from the sea or rivers and a further 2.8 million are susceptible to surface water flooding, otherwise known as flash flooding. So, how can you find out if a property is in a flood risk area?
To check if your house is at risk, use this service to check for flooding in your area. The service provides flood warnings and alerts, as well as detailed information about the current river and sea levels. It also provides flood forecasts for the next 5 days and you can also access a live flood-warning map for extra clarity and peace of mind. If you're looking for information on flash flooding, it's best to get in touch with your local council.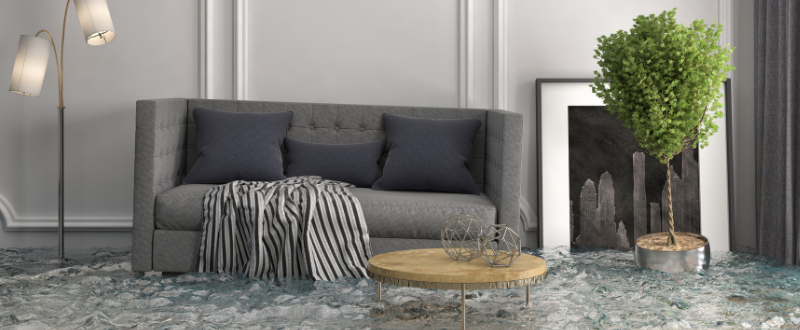 If you're investing in a buy to let, we understand that a weekly flood forecast may not be enough to make an informed decision on whether to buy a property. Luckily, if you're looking for a long-range flood forecast, you can get a flood risk report using the Land Registry's Find a Property service. This will provide the percentage chance of a location flooding in any one year, based on:
The location

The predicted water levels

The flood defences in place
Note that there is a fee of £9 for using this service, but the peace of mind it will provide is invaluable.
How do I know if I need flood insurance?
Flooding is becoming more common. In fact, flooding caused around £400 million worth of damage in 2012 alone. If you rent out your property, the cost of clean-up and repairs following the flood will hit your pocket. So, it's important to have landlord buildings insurance to protect your property and tenants. A comprehensive policy will cover necessary repairs and may even cover alternative accommodation expenses.
Bear in mind that your policy may not cover the cost of replacing damaged furniture and appliances left for tenant use. With this in mind, it may also be worth taking out landlord contents insurance if your property is part-furnished or fully furnished. This will make it much easier to replace soft furnishings affected by water damage. Plus, the great thing about landlord contents insurance is that certain policies may even cover other types of rental property damage.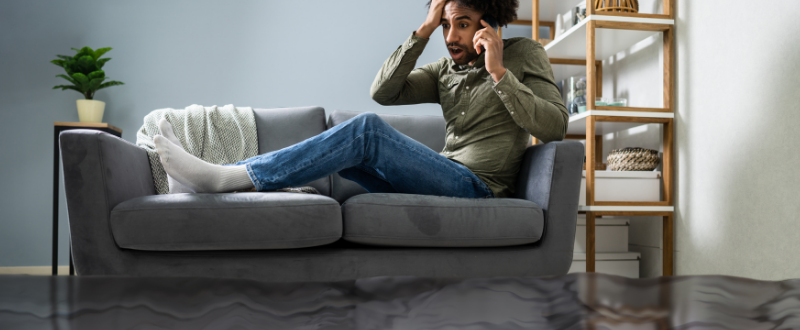 CIA landlords can help you find a policy that protects your property and suits your pocket. Head here to get a quote or request a callback today. We look forward to chatting with you soon!
Looking for more expert landlord advice? Simply head over to our advice centre. You'll find advice on everything from finance, neighbourly disputes, pets and loads more.