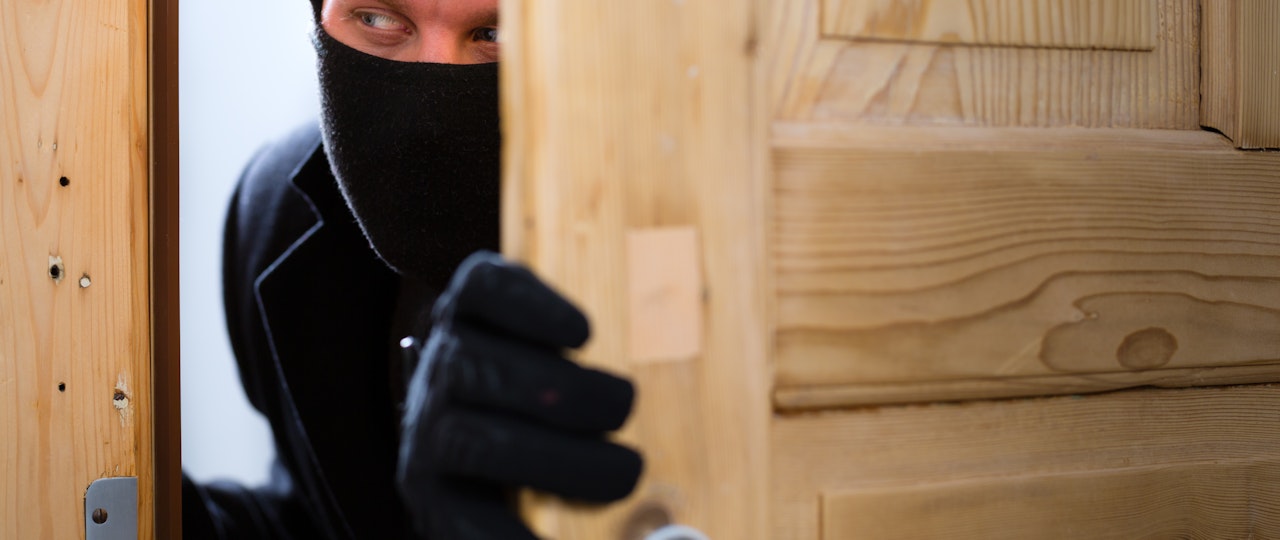 How to make a rental property more secure
18-03-2022 | Property Access
Every homeowner's top priority should be to secure their property! If you're a landlord, you have the increased responsibility of making sure your rental property is secure too for your tenants.
Of course, no one wants the experience of being burgled. If your tenant's belongings are stolen, they will understandably be upset. However, it's not just your tenant's possessions and safety you have to worry about. Thieves could get away with any furniture and appliances you leave behind for tenants to use. Not to mention, intruders could potentially damage your property in the process, ultimately forcing you to shell out for repairs.
Prevention is always the best and most cost-effective way to protect yourself, your property and your tenants. Read on for our tips on how to make a rental property more secure.
Best home security tips
Before the pandemic, lots of burglaries took place in the middle of the day when people were out at work. But as more tenants are now working from home than ever before, rental properties are becoming less tempting to thieves. Having said that, while it's harder for thieves to find opportunities to make a fast buck, burglars are professional opportunists who know exactly what to look for, so it's a good idea to make sure your property doesn't become a target.
If you want to know how to make a rental property more secure, just follow these simple home security tips.
1. Install a security camera
Nothing deters intruders like a security camera. A good way to keep wandering eyes away from your rental property is to set up a security camera or a ring doorbell. That way, you and your tenants can see whose at your front door regardless of where you are, day or night.
Plus, the great thing about a security camera is they are easy to install and you can even pick up audio as well as video. So, if your property is unfortunately broken into, you have the evidence ready to send off to the police. Not to mention, this will certainly come in handy when it comes to making a claim with your insurance provider.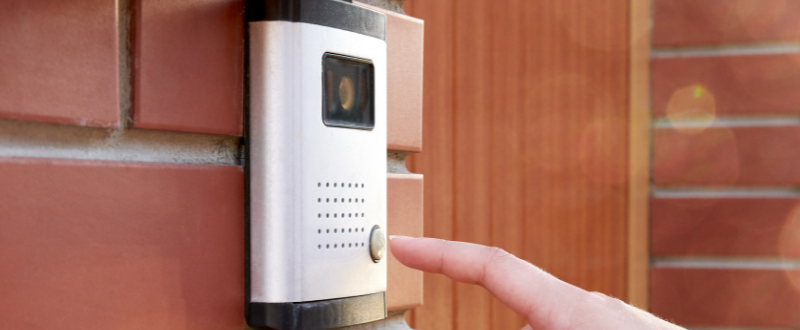 2. Set up exterior lights
Thieves will stop at nothing to find potential ways to break into your property, so it pays to be cautious. If your property is in a dark spot, there are more opportunities for thieves to creep around your property and find a way in. In fact, 61% of burglaries take place between 6 pm and 6 am.
With that in mind, it's a good idea to kit out your rental property with external security lights. That way, burglars will find it extremely difficult to scope out your property and break in. If you're worried about covering the cost of outdoor security lights, it may be worth investing in motion sensor lights. This will help save energy and still deter intruders.
3. Invest in automatic timers
Securing a rental property is a lot trickier than securing your home, as a lot of the time you have to rely on your tenants to make sure that the property is secure. But what makes securing a rental property all the more challenging are void periods, periods of time when the property is unoccupied.
If your property looks unoccupied, it could become a big target for burglaries. With this in mind, it's sensible to invest in automatic timers, which turn on lights and make your rental property look occupied whilst there are no tenants. Even if you do have tenants, it's a good idea for your tenants to use automatic timers whilst they're out, particularly during winter. That way, your property will be less tempting to potential intruders.
4. Secure patio doors
Intruders can make quick work of sliding patio doors, as they are relatively easy to open and are a weak point for any property. With this in mind, it's important to take steps to secure your patio doors - whether it's investing in frames made from high quality materials, installing top and bottom deadbolts, or upgrading to stronger locks to make your property feel much more secure for you and your tenants. Don't forget! Thieves can also break into your home through balconies, so take time to secure balcony doors as well.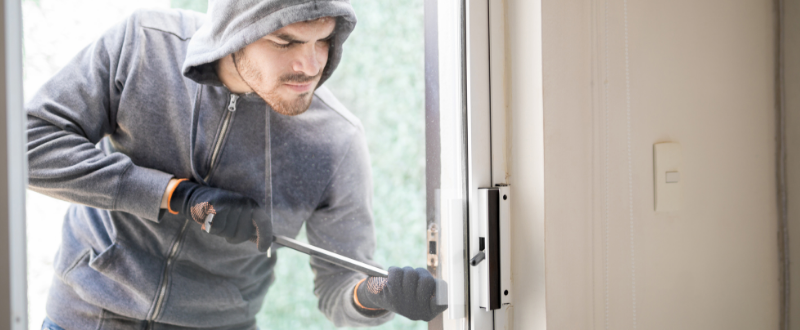 5. Install window locks and alarms
Let's face it - when it comes to making a home more secure, we often forget about securing the windows. Along with sliding doors, windows are one of the biggest weak points for a property. Luckily, there's a simple solution: window locks! Just make sure that your tenants know where the keys are.
If you really want to go the extra mile, you can place alarms on every window. Window alarms are designed to detect vibrations and will alert you if there is an intruder. Plus, the noise alone will certainly help to scare away intruders.
6. Use keyless locks
Our next tip on how to make a rental property more secure? Go keyless! Keyless locks, such as smart locks and mechanical keypads can be easily activated using a key card, fob and, in some cases, a phone.
Not to mention, replacing keys and installing new locks are the bane of every landlord's existence. However, the good thing about keyless locks is that they reduce the chance of tenants losing keys. On top of that, all you have to do when tenants move out is change the code. That means no more worrying about former tenants accessing the property once their tenancy has ended.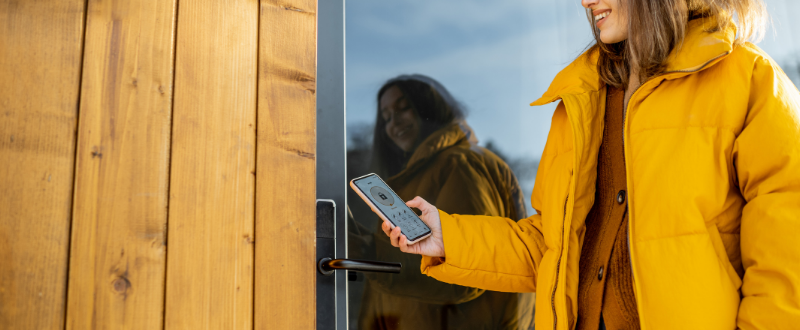 7. Plant shrubs
Believe it not, shrubs don't just make gardens look pretty, but they can also help deter intruders. Planting prickly hedges and shrubs around your property will make it difficult for thieves to access your property. What's more, tenants who value privacy will appreciate living in a private and secure space. Taking steps to secure your property, may even help you secure a follow-on tenancy without void periods and keep the rent coming in. Head here for more garden ideas for rental properties.
8. Get landlord insurance
While landlord insurance won't prevent a potential break in, landlord contents insurance can cover the cost of replacing white goods and furniture if a burglar does access your property. Just make sure you check your policy details carefully to see what is covered.
At CIA, we can help you find a policy that suits your pocket. Get a quote or request a callback today. We look forward to chatting with you soon?!
We hope you find our advice on how to make a rental property more secure useful! If you're looking for more expert advice, visit our advice centre where you can find lots of useful tips on everything you need to know as a landlord - whether it's safety regulations, finances, utilities, or something else.