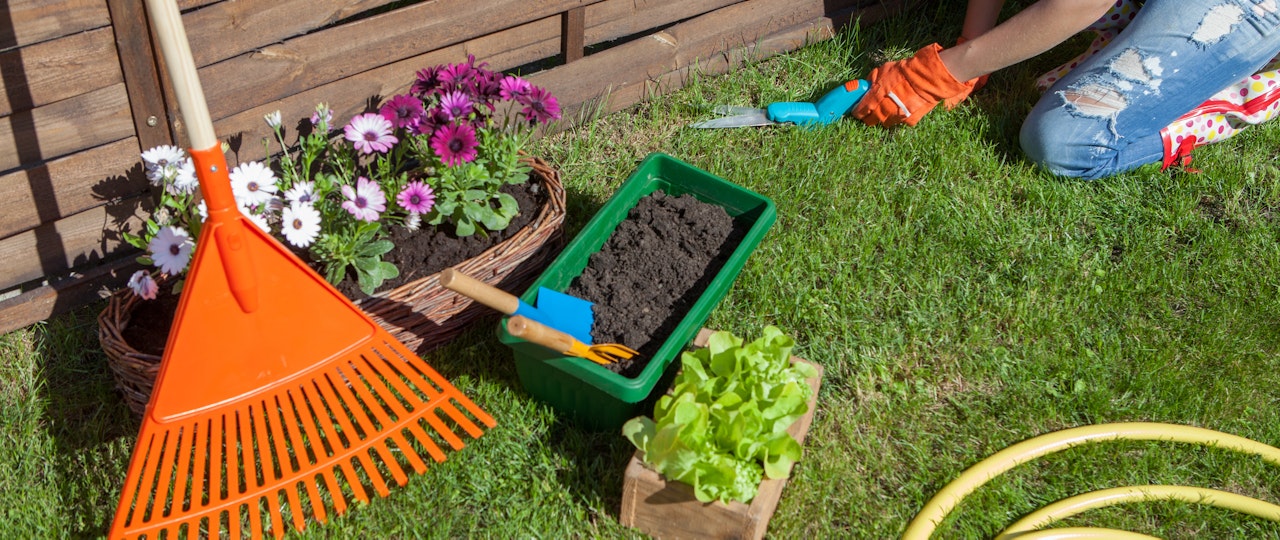 Are landlords responsible for garden maintenance?
18-05-2022 | Property Maintenance & Interiors
Let's face it, there's quite a bit of ambiguity over who is responsible for what when it comes to rental properties. Dividing the line between tenant and landlord responsibilities can get especially tricky when it comes to gardens. Are landlords responsible for garden maintenance? Can a tenant cut down a tree? Do landlords have to provide gardening equipment? The list goes on and on…
Over the past few years, demand for rental properties with gardens has skyrocketed. The COVID-19 pandemic has caused many of us to reassess what really matters in life. And it's no surprise that what the ideal home looks like for many renters has changed too. In fact, demand for gardens increased by a whopping 98%.
If your rental property has a garden, it's wise to keep it in good condition. More importantly, you need to establish your garden maintenance responsibilities as the landlord. After all, a well-maintained garden could ultimately be the difference between securing a follow-on tenancy with no voids and your tenants finding somewhere else to live.
So, are landlords responsible for garden maintenance? Let us break it down for you!
Are tenants responsible for garden maintenance?
Under section 11 of the Landlord and Tenant Act 1985, landlords have a legal responsibility to keep the structure of the property in good repair. In other words, landlords are only responsible for maintaining areas of the garden that tenants cannot reasonably maintain, such as guttering and repairing fences. More than that, the landlord has a responsibility to take action if the tenant reports a maintenance issue that requires professional attention.
At a minimum, tenants will need to de-weed the garden, cut the grass and keep the garden litter-free and tidy. Landlords cannot expect tenants to upgrade or make improvements to the garden. The landlord is usually responsible for such major improvements and repairs.
Who is responsible for trees in a rented property?
Generally, landlords are responsible for pruning and maintaining trees and disposing of the cuttings. It's also the landlord's responsibility to ensure that any trees are safe and will not damage overhead power or the structure of the property.
We know, making the relevant arrangements for this can add to your plate. But when it comes to rental property garden maintenance, certain jobs are often best left to a professional. Plus, ensuring that trees do not end up overgrown can help you avoid potential garden disputes with neighbours.
Is the landlord or tenant responsible for hedges?
Similarly, landlords are usually responsible for trimming and maintaining hedges and shrubs.
Unless you have the right equipment and expertise, such tasks may be tricky to carry out. With this in mind, it may be worth seeking the services of a professional to ensure your trees, hedges and shrubs are well-maintained and look presentable.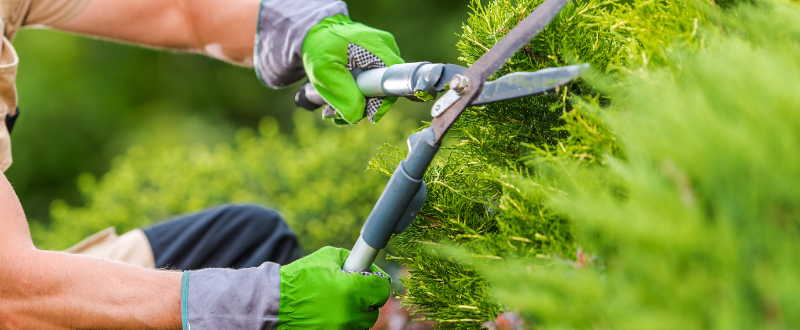 Tenancy agreement garden maintenance clause
It's worth noting that things aren't always so black and white when it comes to basic rental property garden maintenance. At the end of the day, who is responsible for cutting the grass, weeding, trimming hedges and even garden clearance will largely depend on what is mentioned in the tenancy agreement.
Ideally, the tenancy agreement should include specific garden-related clauses that establish tenant garden maintenance responsibilities, as well as any expectations regarding garden upkeep.
It's a good idea to document the state of the garden in the inventory before tenants move in. On top of this, it's a good idea to take photographs of the garden's condition during property inspections. This will help remove ambiguity when it comes to establishing tenant garden maintenance responsibilities and may even come in handy when it comes to doing the final check-out report when tenants move out.
It's important that tenants adhere to the clauses in the tenancy agreement. If the tenancy agreement states that the garden should be returned in the original (or a similar) state as when tenants moved in, tenants must perform basic maintenance to ensure garden upkeep.
If you're unsure about how to include a garden maintenance clause, read our blog on how to write a tenancy agreement.
Do landlords have to provide gardening equipment?
Understandably, you may be wondering whether landlords need to facilitate tenant garden maintenance responsibilities and provide equipment such as a lawnmower.
Whilst landlords are not required to provide gardening equipment and tools, it makes sense to provide some basic essentials if you want to encourage your tenants to take proper care of the garden. After all, it's unlikely that most tenants will buy their own gardening equipment - unless they have a long-term tenancy agreement, that is. Just make sure that any equipment provided is safely locked away.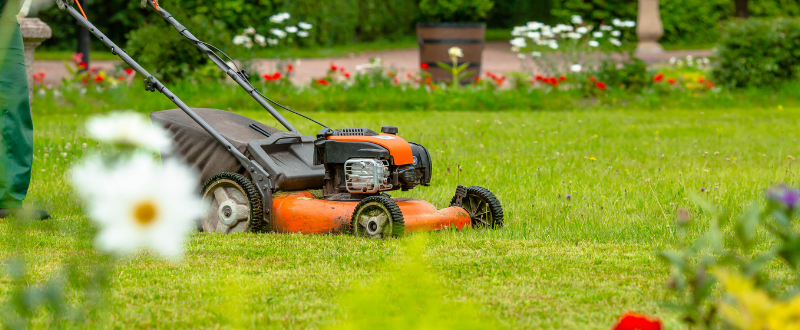 Whilst you're in the process of establishing the garden maintenance responsibilities, have you considered improving your garden? Giving your garden some much needed TLC can help you widen the pool of prospective tenants and keep the rent flowing in every month. Head here for our top garden ideas for rental properties and level up your garden today.
We hope we've provided some clarity on are landlords responsible for garden maintenance? Want more expert advice for landlords? Visit our advice centre where we talk you through topics such as damaged property, pets and loads more.