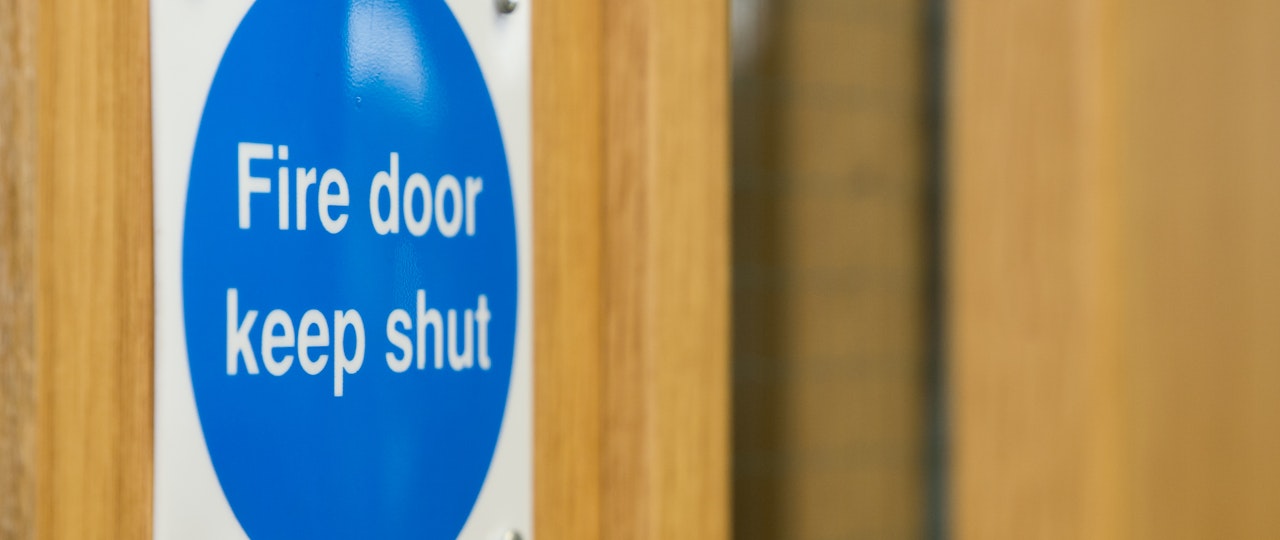 Do landlords have to install fire doors?
27-04-2022 | Safety Regulations
Making sure that you're providing a safe and secure home for your tenants and, more importantly, that you're operating within the law should be every landlord's top priority. Part of renting out your property will involve understanding the rules surrounding fire doors in rented property.
So, do landlords have to install fire doors?
Are fire doors a legal requirement?
Presently, landlords only need to install fire doors if their property is considered a House of Multiple Occupancy (HMO). A large number of occupants means accidents are more likely to happen and, in some cases, even deliberate or malicious damage. This means that all doors that are likely to be used as an escape route during a fire must be fire resistant and close automatically to ensure the safety requirements are met.
Failure to adhere to HMO fire door regulations could potentially result in a hefty fine. Not to mention, your tenants may be entitled to recoup up to 12 months' rent as a result. This could make it tricky to cover the cost of repairs.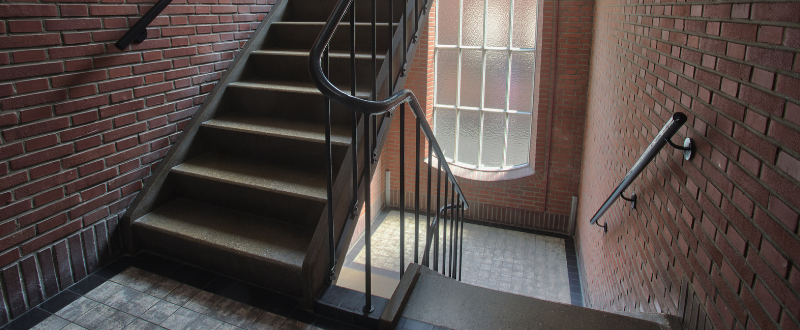 Do landlords have to install fire doors for single lets?
If you don't have a HMO, you may still be wondering do landlords have to install fire doors? Well, even though there is no legal requirement for landlords to install fire doors in a single let property, it may still be worth installing fire doors in high risk rooms, such as the kitchen.
A typical ecape route from a bedroom would be down the stairs, through the hallway and then out through the front or back door. If your kitchen isn't fitted with fire doors, however, this could potentially block off an exit route.
Although fitting fire doors to your kitchen may seem like more trouble than it's worth, it's better to be safe than sorry. Plus, this will help you maximise fire safety, ultimately allowing you to further safeguard your investment and tenants.
Where are fire doors required UK?
Understandably, you may be wondering where you need to install fire doors in rented property. Well, in most cases, fire doors are required in all entrances and exits leading from hallways, landings and stairways.
Similarly, landlords must install fire doors to all accessible rooms that come off a stairwell in a new build with three or more floors. If your property has a loft conversion, you will also need to get fire doors fitted.
Likewise, fire doors will need to be fitted to any entry points coming off from the property into an internal garage. That way, in the event of a fire, you can ensure that your tenants have enough time to escape to safety from wherever they are in the property.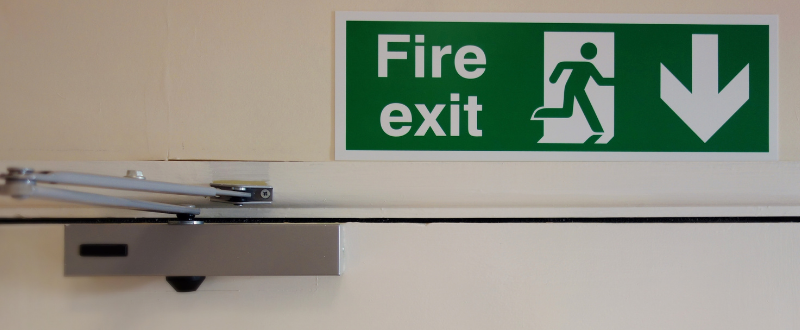 Do all fire doors need self closers?
As it currently stands, fire doors are legally required to be self closing in most residential properties. This means that door closers must be fitted to the top of all fire doors.
Remember to consider the strength of the door closer. At the end of the day, you want the door to shut smoothly, as opposed to slamming shut. In some cases, a door closer that's too powerful could make it difficult to open the door. Something as simple as this could be the difference between securing a followon tenancy with no void periods and tenants finding a more suitable property to live.
Whilst it's crucial to ensure fire doors are constantly closed at all times, we understand that having fire doors closed constantly may inconvenience your tenants. The good news is you can fit a fire door retainer, also known as a fire door holder, to hold doors open. The retainer will then release if the fire detection system is activated.
Who is responsible for fire doors?
While landlords are legally responsible for fire doors in rented property, it's wise to speak to your tenants about the rules surrounding fire doors in rented property or provide a tenant handbook with information on HMO fire door regulations.
Chief among these rules is that tenants should not prop open a fire door, as this is against the law and could put themselves or others at risk.
How CIA can help
Unsurprisingly, fire is one of the most expensive insurance claims, with a whopping £1.3 billion being paid out to customers in 2018 alone. With this in mind, it's important to do what you can to protect your property and tenants.
Did you know that landlord insurance can protect you in the event of a fire? At CIA we compare quotes to help you find a policy that won't squeeze your pocket. To find out more, get in touch or get a quote today.
Now that you're up to speed on HMO fire door regulations, it's sensible to get clued up on the certificate landlords need. For more expert advice, visit our advice centre where you can find helpful information on topics such as utilities, property access and more.