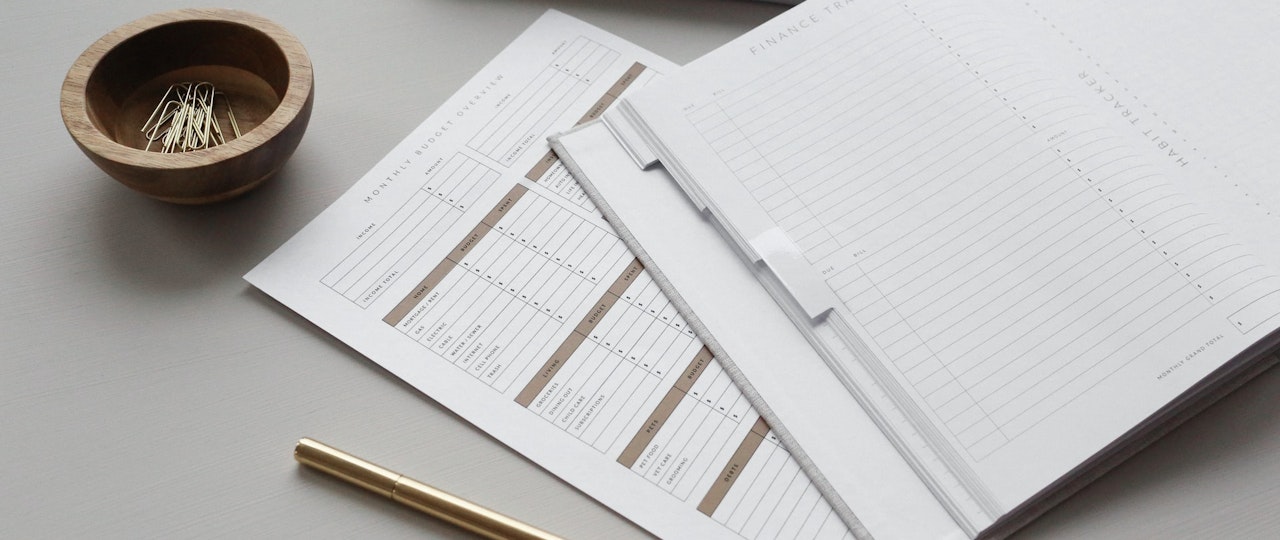 Financial Issues for Landlords
17-12-2018 | Financial
Britain has recently found itself further down the league table of the best EU countries to be a landlord, falling by ten places from 15th to 25th. Average yields are decreasing, negatively affecting the income of landlords everywhere. The slump predominantly comes from a series of changes in reforms and legislation, increasing the cost of property investment and reducing landlords' potential for profits. It's a worry, as finances & insurances for a landlord are everything. It's safe to assume that someone becomes a landlord either to make a living or to make a bit of extra cash, so ensuring they are aware of the issues around finance such as rent arrears, how to handle deposits and the rather tricky realm of landlord tax is very important in ensuring they get the most out of their investment...
Rent Arrears
The rate of private renting is thehighest it has been since the 1960s, so it's not difficult to see why tenants fall into rent arrears. On the flipside, most landlords rely on rent payments in order to pay their own mortgages and bills, so owed payments can have a nasty knock-on effect. Rent arrears are 'priority debts', so can lead to eviction if the issue snowballs. However, it's not as easy as just evicting anyone who's payments are late. As a landlord, you are providing a home and a roof over someone's head - and that can't be taken away from them that easily. Only the court can ultimately decide when enough is enough and it can be a lengthy process, with the average time in 2017 for a landlord to repossess a property when applying to the courts beingapproximately 5 months! Be sure to act quickly in the event of late rent payments to avoid being out of pocket for too long.
Deposits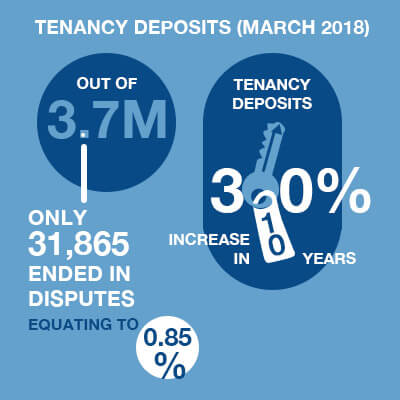 Taking tenancy deposits from a tenant is optional for a landlord, however, it is strongly advised that this is part of your tenancy agreement. Deposits act as a landlords financial safety net when problems arise at the end of a tenancy and can be used to offset a number of necessary costs. By law, you cannot keep your tenants deposit in one of your savings accounts. You must keep it in a government authorised tenancy deposit scheme within 30 days of receipt. Failure to do so could result in a tenant bringing up a claim against you for up to three times the deposit sum! Tenancy deposit schemes ensure that a tenant gets their deposit back if they adhere to the terms of the tenancy agreement, don't damage the property and pay all of their rent and bills. It also means that if a dispute arises for any reason, the deposit is protected until it is resolved. The deposit scheme system is working well, with an overwhelming majority of tenancies ending in an agreement between the tenant and the landlord about how the deposit is awarded.
Renovation Costs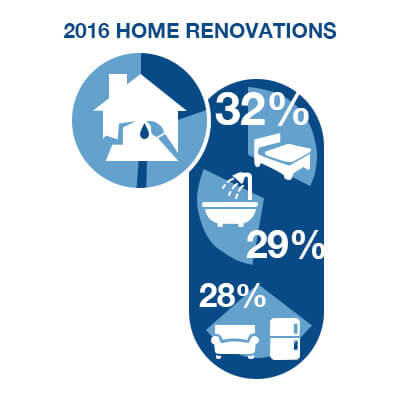 Chances are, the time will come where you will need to renovate your property in some capacity. Whether that's because you've been the victim of damage, been hit by some wear and tear or simply fancy sprucing the place up - it's important to have money put aside for keeping your property in shape. Many landlords choose to re-decorate around once every five years to keep things fresh - plus, improving your rental property can add a lot of value. Making bigger changes such as refurbishments to make good use of available space can massively raise a property's capital value and rental value - particularly in London where rental yields can be modest. In the event of your tenant damaging the interior of your property, you may be able to withhold part of their deposit in order to cover the costs. Be careful not to confuse these damages with fair wear and tear, as this is your responsibility to pay for. In reality, you won't receive your property back in the pristine condition you handed it over in at the beginning of the tenancy - and that's okay. It's important to remember that the property has been lived in. However if you find burn holes in the carpet or nail varnish spills, you can deduct the cost of your carpet replacements from your tenants deposit.
Tax
It pays to be diligent when it comes to your tax and for landlords, it can get pretty tricky as there's a lot to think about and consider - especially as the legislation is always changing. The rental industry in the UK is coming under more and more pressure as it is hit by a series of reforms which are in turn having negative effects on landlords and their profits. These include a stamp duty surcharge on additional properties, making it very expensive to start or add to your property portfolio, as well as the removal of mortgage interest tax relief.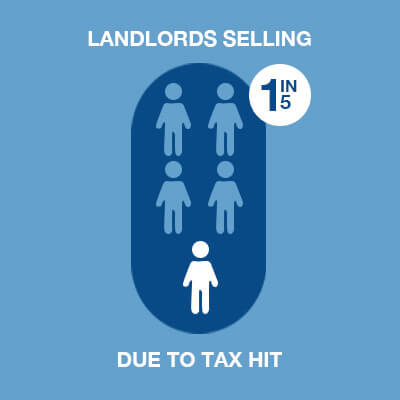 Until recently, landlords were able to offset mortgage interest payments against rental income, however thetax relief is being phased out and for the 2018-19 tax year, the restriction is now at 50%. The phased approach is likely to knock many landlords into the higher-rate taxpayer bracket, which is bad news for many.
Profits
Once you buy a property to let, you can potentially earn a profit from it in two ways: rental yield, which is what your tenant pays in rent minus any maintenance and running costs, and capital growth, which is the profit you earn if you sell your property on for more than you paid for it. The last decade was a good time to be a landlord, with healthy profits and benefits following the financial crash. However in recent years, making a decent profit on your rental property has become increasingly difficult as the tax clampdown on buy-to-let comes into full effect. Landlords now face a tax rate of 66% on rental profits, leaving many wondering whether their property investments are still worth it and many having little choice but to increase their rental prices.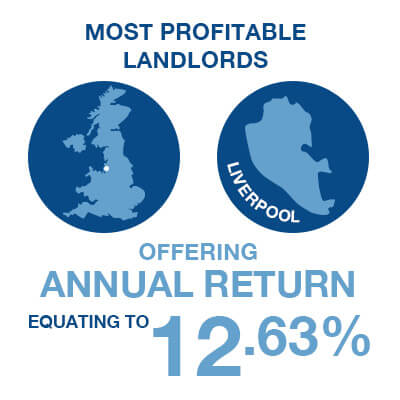 After shedding some light on financial issues for landlords, we hope you feel ready to tackle any problems you may face. To get yourself prepared for situations like loss of rent, have you considered landlord insurance? With CIA Landlords, you can compare landlord insurance to get the best quote for your needs. To learn more, contact us or get a quote today.