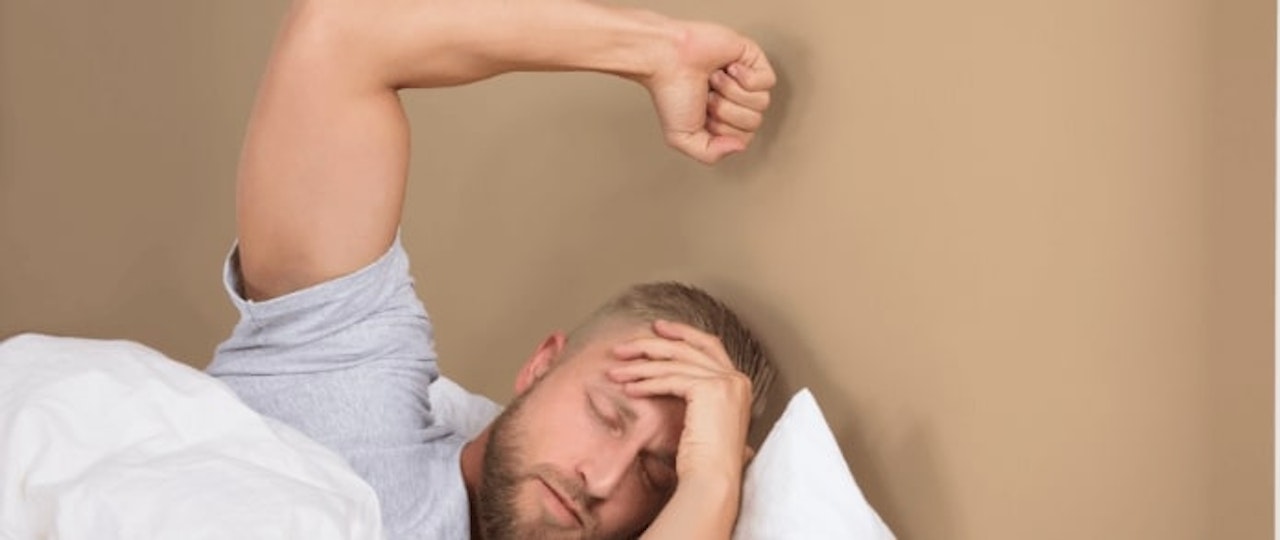 Resolving Noise Issues
31-03-2021 | Disputes
No landlord wants to be faced with noise issues - whether they're coming from your tenants or your tenant's neighbours. Our homes are our safe spaces. When someone else's lifestyle interrupts this, it's often not long until the frustration reaches boiling point.
Excessive noise can soon begin to impact everyday life. Whether your tenant is the problem or not, in either case, you may become involved in trying to resolve the issue. With this in mind, it's really important that you understand how to deal with this in the correct way.
Common noise issues
Most of us do have to accept a certain amount of noise from neighbours. Many of us live within close proximity of others and there's often no escape. Excessive noise, however, can soon begin to impact our everyday lives and our wellbeing. The most common noise issues can include:
Loud music
Televisions
Voices and shouting
Barking dogs
DIY, equipment, tools and engines

So, what does the law say?
When it comes to noise issues, local authorities can usually step in when it becomes a problem. There is no legal level above which noise becomes a statutory nuisance, but it must be considered 'unreasonable'. Under the Environmental Protection Act 1990, the Noise and Statutory Nuisance Act 1993 and the Noise Act 1996, we all have the right to be protected from excessive noise that interferes with our quality of life and becomes a nuisance.
If the noise is deemed to be a statutory nuisance, local environmental health officers do have the power to take action in the form of noise abatement orders. A local authority can also take this to court if needed. They can even dish out fines of up to £5,000. In extreme cases where an individual becomes aggressive or violent, the police may get involved as this becomes a case of antisocial behaviour.
What should I do if my tenant's neighbour is causing noise issues?
The first step should always be for the tenant to approach the neighbour first and try and resolve it verbally in a calm and respectful way. Often, all that's needed is a chat on both sides to clear up any issues.
If that does not work, they may ask you to step in. You are not obligated to rectify the issue - unless the neighbours making the noise are also your tenants. There's not much more you can do about the situation than your tenants can.

That being said, in the interests of building a good relationship with your tenants and taking your duty of care seriously, you should do what you can to help and talk to the problem neighbours on behalf of your tenant. You can also advise your tenants on how to escalate the issue if this does not work. You can inform them of the process of raising a noise complaint with the local authority.
What about if it's my tenant that is causing the noise issues?
It can be even more uncomfortable when the issue is coming from your tenants. Neighbours may contact you to complain about noise problems. You should always take these complaints seriously. Do not ignore them, as you could end up with bigger problems on your hands in the long run.
As a landlord, it's important to build up a good rapport with the neighbours around your buy-to-let property, as it is with your tenants. Having the trust and respect of good neighbours means that you will be alerted of any problems that may arise with your property such as illegal subletting and other illegal activities, and property damage.
Not dealing with and doing your best to fix any noise issues caused by your tenant could trigger the breakdown of the relationship with neighbours. You should speak to both the neighbours and your tenant immediately and try and understand the situation.
How to avoid noise issues
It's a good idea to include a noise clause in your tenancy agreement that details the consequences of making excessive noise during quiet hours. You should also detail what those quiet hours are (typically between 11pm - 7am). Using a noise clause means that if your tenant does make excessive noise within the quiet hours, they will be in breach of their tenancy agreement. This allows you to take further action.
If your property is a flat or an attached terrace house, for instance, you could also insulate it well to reduce the risk of future noise complaints. Whilst hard flooring is easy to maintain and clean, carpets reduce noise better than hard floors. For this reason, carpets may be best suited for particular properties. Yes, you may need to replace them every 3-5 years as they endure wear and tear and trap odours, but this may be preferable to continuous noise complaints from neighbours.

Remember, if noise complaints escalate to the council or police, they will usually go on record. This may make it harder to sell the property in future. Potential buyers may be put off. That's why it's never worth leaving noise issues and always worth taking some responsibility to fix the issue. You will at least gain the respect of your tenants or the neighbours, depending on who is causing the problems.
Disputes with tenants can get messy, and unfortunately are an all too common problem for landlords. We hope that our advice has helped ease some worry around noise issues. As well as offering guidance, did you know we provide landlord insurance? This can protect you in a number of tricky situations such as loss of rent. Contact us today to find out more and get a quote.