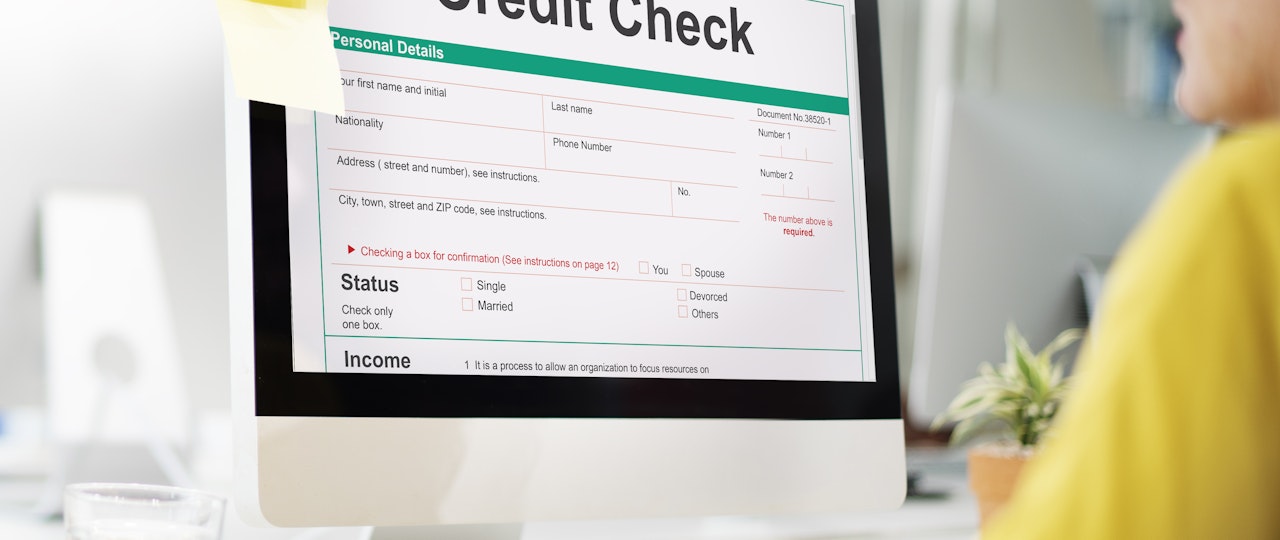 What credit check do landlords use?
27-04-2022 | Screening Process
This may seem obvious but if you're planning on renting out your property, it's critical that you find a good tenant. You don't just want to hand the keys over to the first person that shows interest. Equally, you shouldn't just assume that all the information prospective tenants provide is true without doing a bit of research yourself.
At the end of the day, your top priority is to protect your investment. A full tenant screening process could help you avoid any issues with prospective tenants later down the line. Arguably, the most important part of this process will involve checking the credit history of prospective tenants to make sure they can afford to pay the rent.
So, what credit check do landlords use?
What is a credit check when renting?
Before we get into the thick of it, it's important to know what a credit check is. A credit check does exactly what it says on the tin - it gathers financial data and compiles this information into a credit report.
This will give you an indication of how financially responsible a prospective tenant is and, most importantly, how much debt they can reasonably afford.
It's safe to assume that a person who has responsibly used credit in the past will have little trouble also paying rent on time and living within their means.
What credit check do landlords do?
Landlords can gather data from one of the three credit reference agencies - Experian, TransUnion and Equifax. Based on this data, each person is assigned their own credit score, which essentially indicates the level of risk involved in renting to the person in question.
Even though each credit reference agency will use the same data, they all have their own scoring system. This means that credit reports may vary depending on which agency generated the score.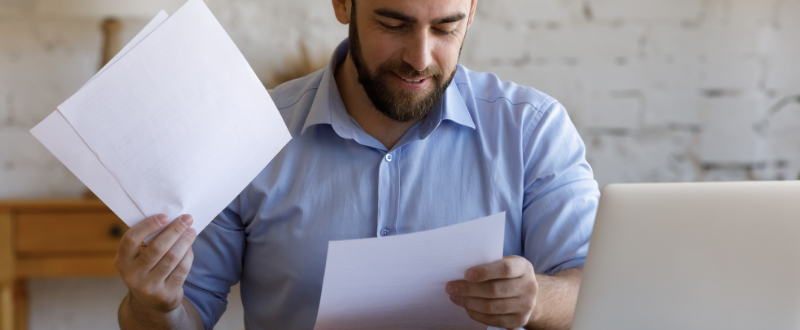 Landlord credit check, what can they see?
As you'd expect, the information you receive will not be as comprehensive as the information available to say a lender, credit agency or even the tenant themselves. After all, you do not need to know the full details of a prospective tenant's credit history, just the information that could prevent the tenancy from being a walk in the park.
But the question remains what credit check do landlords use? Well, the credit check will only detail information held on public registers, such as:
Electoral roll status, as evidence of the tenant's name and address

Insolvencies or Country Court judgments (CCJs), formal judgements from the County Court that the tenant owes money

Fraud convictions
Note you must get permission (preferably in writing) before you run a credit check on a prospective tenant. Although there is no legal requirement for tenants to say yes to a credit check, it's then up to you as the landlord to decide whether you feel confident proceeding with the tenancy without one. But it's always better to be safe than sorry!
What happens if a tenant fails a credit check?
A failed credit check for renting is more common than you may think. But if your tenant has failed a credit check, don't worry! There are several reasons why an otherwise upstanding tenant may have failed a reference check.
Chief among these is that the credit referencing agent has not been able to establish the tenant's current address. It sounds trivial, but it's something you should keep in mind if a prospective tenant is worried about a failed credit check for renting.
In such cases, it may just be that the tenant is not responsible for paying the bills at their current property. Or perhaps they are not named on the tenancy agreement. Whatever the case, consider getting confirmation from the tenant's current landlord that they live at the address provided.
Just make sure to check that the landlord named in the letter actually owns the property. A simple check with the land registry should do the trick.
Or to make life easier for you and the tenant, ask them to provide a letter from the bank, as evidence of their address.
What if the tenant's income is too low?
In some cases, the tenant may have simply failed the credit check because their income is too low. This would make it nearly impossible for them to comfortably afford the rent. Don't panic! If your tenant doesn't pass the credit check because of their income, ask them to provide a guarantor.
Remember, you will also need to run a credit check on the guarantor. If the guarantor fails the credit check as well, you may want to reconsider the tenant's application.
Ultimately, at least the tenant or the guarantor will need a good credit score. If not, this could impact whether you can take out or claim landlord insurance.
Landlord insurance is something every landlord should seriously consider. If you want to find a comprehensive policy that protects your investment and doesn't pinch your pocket, we can help.
We specialise in helping our customers find landlord insurance at competitive prices. All you need to do is get in touch or get a quote today.
We hope we've provided some clarity on what credit check do landlords use? Want more expert advice? Visit our advice centre. You can find helpful tips and guides on everything from damaged property, disputes, pets and much more.