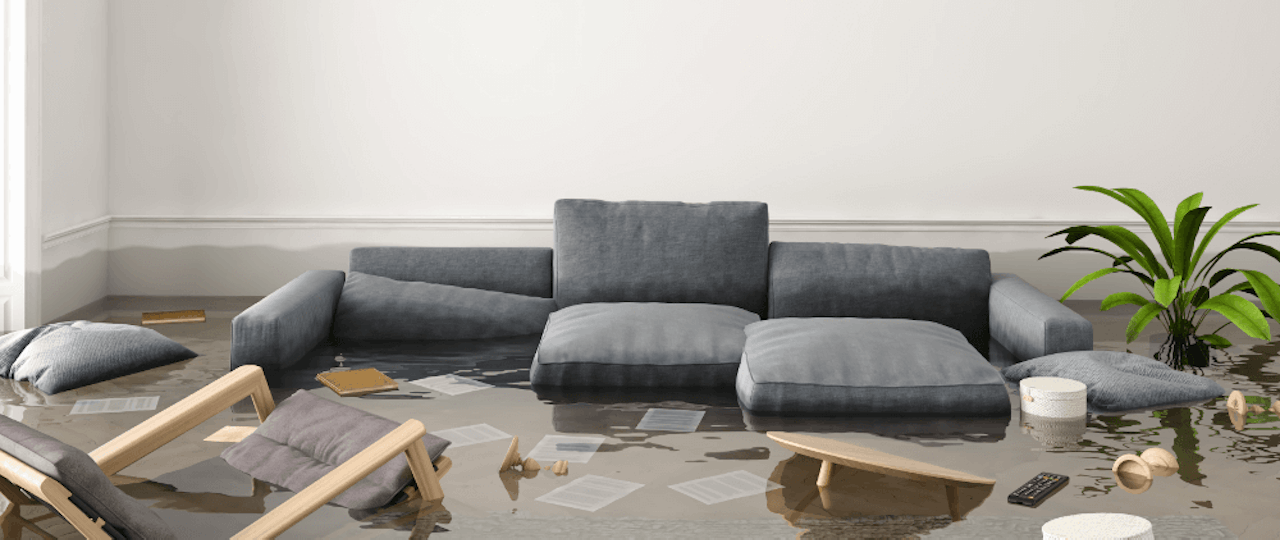 Insurance for flood risk properties
18-07-2022 | Damaged Property
Given that flooding only tends to vault to the top of the national conversation at times of obvious crisis, it can sometimes be easy for property owners to assume floods are only a genuine risk to a tiny minority of houses.
However, with past assessments having found that about one in six properties in England – approximately 5.2 million properties – are at risk from flooding, the chances of your buy-to-let property sustaining flood damage at some point might be a lot higher than you think.
Perhaps one reason why many landlords might be prone to underestimating the risk flooding could pose to their property, is a tendency to imagine that only properties near rivers or the sea are truly at risk. In reality, flooding can be caused by such factors as surface water, groundwater and overflowing sewers, too.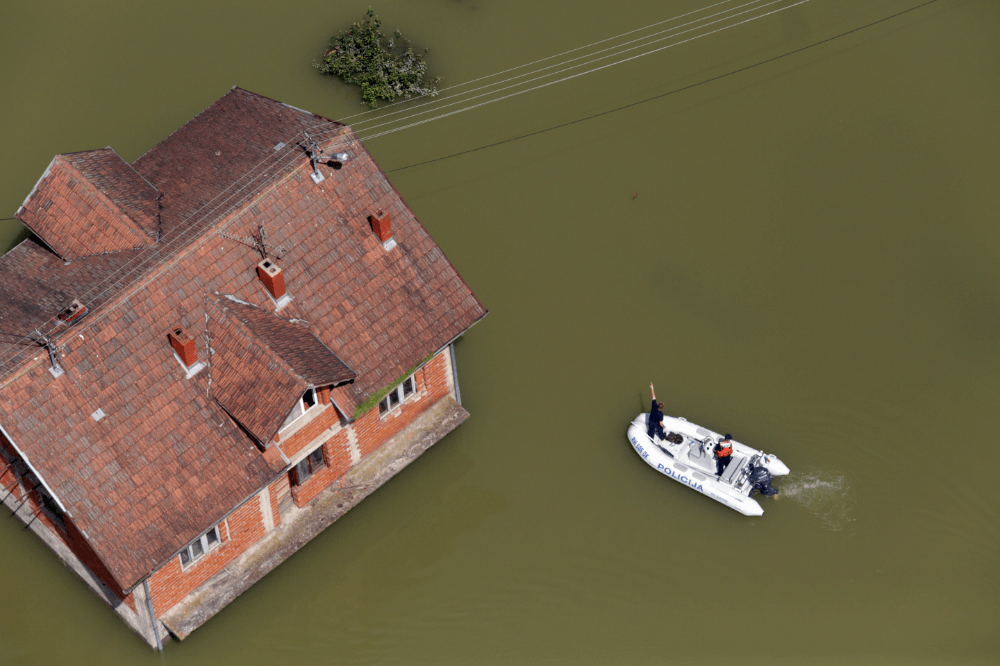 And even if your property is only ever flooded once during what might be many years in your ownership, the result could still be damage that you will need to pay literally thousands of pounds to correct. And few of us have that kind of money spare. More than that, flood damage can spell bad news for your property's value, in addition to causing considerable inconvenience to your tenants.
Your buy-to-let property, of course, is a crucial investment that you will want to protect. So, it makes sense to arrange a landlord buildings insurance policy that specifically covers your property against the risk of flooding. But what else should you know if you are perusing your options for insurance for flood risk properties right now?
Is my property really at much risk from flooding?
There is a vast range of things that could potentially damage your buy-to-let property's structure, encompassing the likes of fires, storms, and even accidental damage. So, it might seem odd to you to particularly prioritise flooding when you are comparing the insurance policies available on the market. But some properties can undoubtedly present a greater flood risk than others. So, whether you already own the given property you are looking to have insured, or you are on the verge of purchasing it, it is well worth doing your research to ascertain whether it could be a particular flood risk.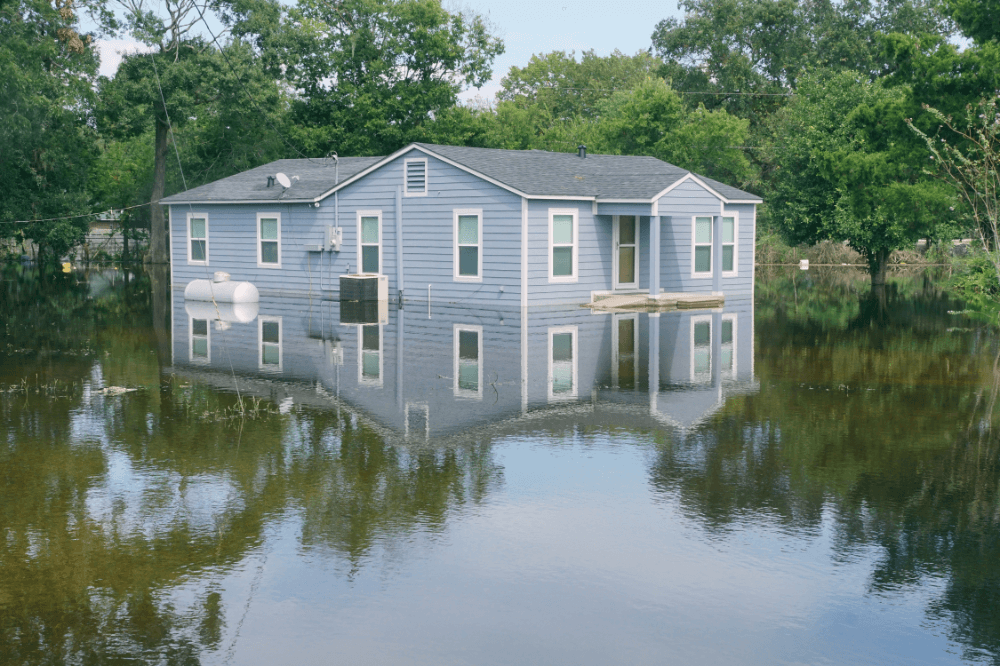 Knowing where to start isn't always easy. Sure, you can check local news archives to see whether flooding has been a recurrent problem in the area over the years. Or you can even talk to local residents to see whether they have encountered such issues directly. But usually, the best way to find out if a property has flooded before is to use the resources on the GOV.UK website which allows you to check a particular English locality's long-term flood risk, or even find the flooding history of a specific property. These are all steps that can help you make the right choices when it comes to buy to let property investment and the arrangement of suitable insurance.
How to find the right insurance for flood risk properties
The term 'flood insurance' might seem a bit of a misnomer, given that – as we touched on above – it definitely isn't just flooding that can pose a risk to your buy-to-let property. And here at CIA Landlords, we would always strongly advise you to purchase a policy that caters to the full range of conceivable risks to your property. Focusing specifically on flooding, though, you shouldn't settle for flooding merely being mentioned in the policy terms. That's because you need to pay close attention to the policy and schedule wording, along with the general exclusions of the given plan, so that you are in no doubt about what is and isn't covered.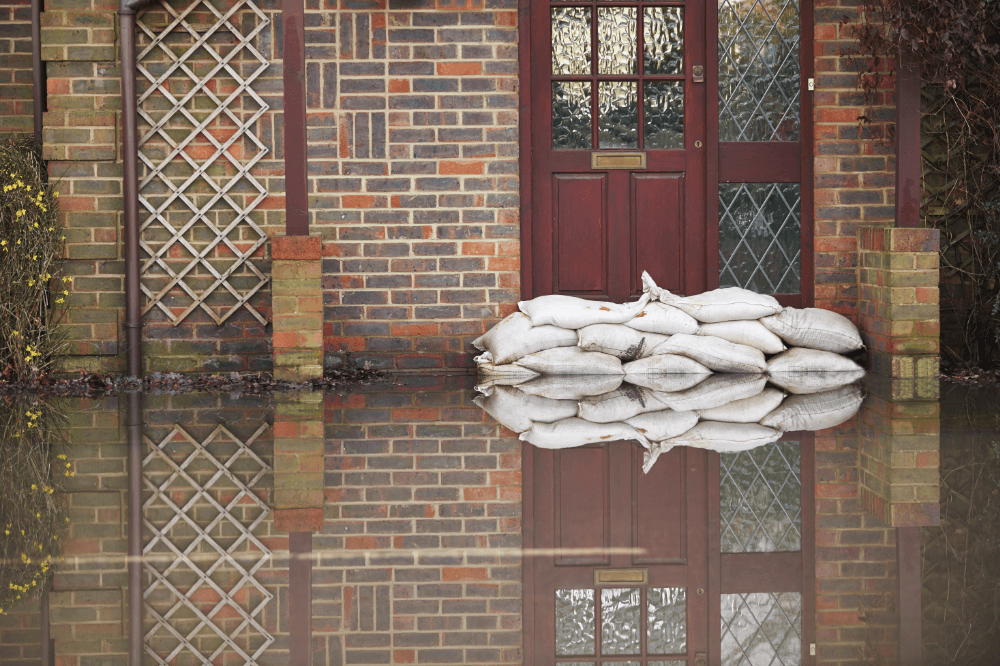 The very worst thing would be for flood damage to be excluded from the policy altogether, as this would probably leave you having to pay the full costs of repairing the damage. Whether a given flooding incident leaves your property with relatively manageable and repairable damage, or the entire property has effectively been put at risk – necessitating rebuilding work – your insurance policy should cover you for these risks. On top of this, the best possible landlord buildings cover for a flood-risk property won't merely help pay for the damage, destruction, or loss of the property. That's because it should also cover the likes of alternative accommodation costs that can arise after flood-related damage.
Note that some insurers apply exclusions to certain local areas that are especially prone to flooding. So, you should take care to ensure the 'small print' of your chosen policy won't deny you the chance to make a claim.
All in all, if your buy to let property is one at particular risk of flooding, it is crucial that you arrange suitable landlord buildings insurance for flood risk properties. As a highly respected independent intermediary here at CIA Landlords, we can help ensure you find the right policy for your needs, and we won't push a policy on you that isn't well suited. Simply contact us today for a highly competitive quote.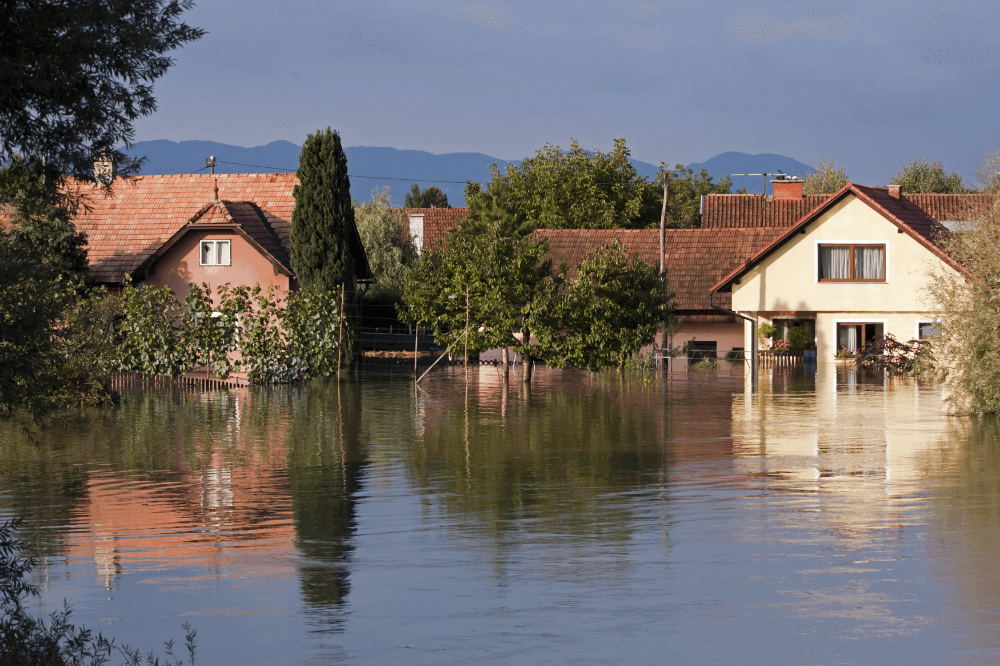 Looking for more expert advice? Visit our advice centre where we offer guidance on topics such as disputes, legal issues and more