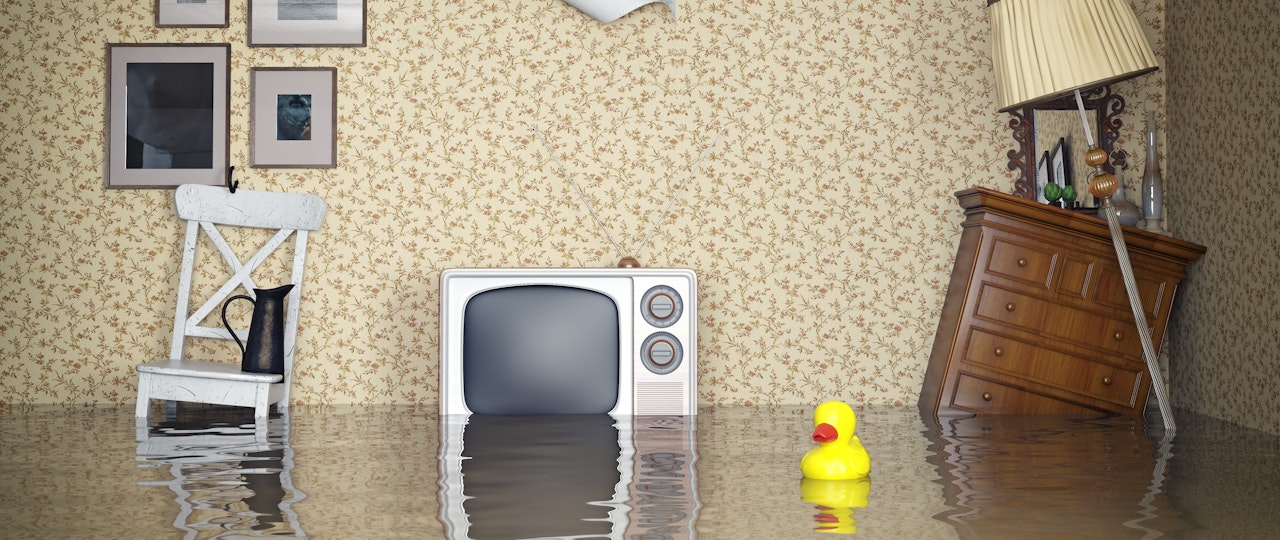 Effect of flooding on property value
18-05-2022 | Damaged Property
Flooding - we all know it's a possibility, but few of us prepare for the potential risks. In England alone, more than 5 million properties are at risk of flooding, with the annual cost of damages estimated at over £1 billion. If your property floods, it may no longer be fit for habitation and, in such cases, you may have to help your tenants find alternative accommodation. To top things off, the cost of redecoration and repairs can really pinch your pocket.
With this in mind, it's no surprise that flooding is a concern for many landlords. After all, it could ultimately impact the value of your property and prevent you from making mortgage repayments. Read on to learn more about the effect of flooding on property values.
Understanding the effect of flooding on property value
First off, it's important to understand why flooding can have such a detrimental effect on property values. The potential damage to the structure of the building itself, as well as the health and safety risks that flooding poses to occupants can significantly lower the value of a property. If the property is at risk of flooding, it may be difficult for the owner to get insurance or even sell the property later down the line.
With this in mind, it's worth finding out if a property has flooded before - even in areas that are not immediately waterside. At the end of the day, it's always better to be safe than sorry! Plus, this will provide you with a good idea of the potential flood impact on the property, contents and even tenants.
More often than not, you can expect to pay significantly less for a property at risk of flooding. Having said that, it's important not to be tempted by the price tag, as you will most likely have to pay higher insurance premiums given the property's at-risk status. When the time comes to sell the property, it's crucial to be upfront with buyers about the flooding history.
In order to put yourself in the best position to provide potential buyers with as much information as possible, consider speaking to a local expert. They will value your property and help you fulfil any legal obligations.
How much does flooding devalue a house?
Now that you're clued up on the effect of flooding on property values, you're probably wondering how much does flooding devalue a house? Well, you can expect the value of a flooded property to fall by around a fifth, especially if the property has been hit more than once.
In some areas, properties have been known to go on the market for as low as 60% of previous property values. But ultimately, how much flooding devalues a house will depend on how serious the flooding is. Understandably, if you're hoping for the value of your property to go up, you may be a little concerned. However, there is still a good chance that you could later sell the property at a profit. You just need to take appropriate steps to manage the risk of flooding and protect your property.
Besides, in most cases, house prices in affected areas usually recover within a couple of years, especially in areas where there is strong demand for holiday homes.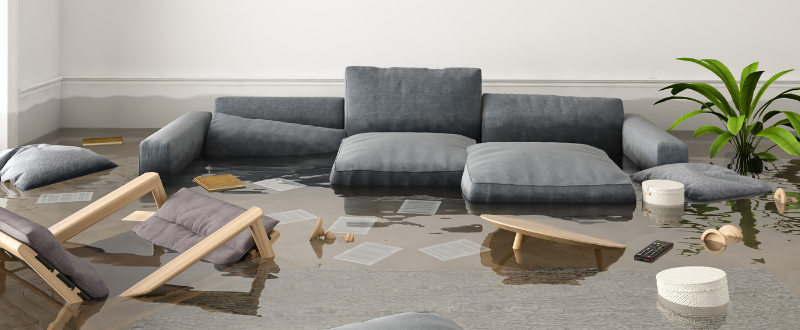 Protecting your property against flooding
Of course, the last thing any landlord wants to deal with is water damage. And whilst it's easy to feel at the mercy of the elements, there are a few things you can do to mitigate the effect of flooding on property values.
Firstly, make sure that electricity mains and power points are not at floor level. Consider moving them high up on walls. Another inexpensive way to reduce the flood impact on a property is to not carpet any at-risk rooms. Instead, use wooden flooring in rooms at ground level. This will make clean-up easier.
Another top tip for at-risk property owners: implement new drainage systems and fit non-return valves in drains. This is a slightly pricier, yet effective way of protecting your property against flash floods.
Whilst you're in the process of flood-proofing your property, have you considered getting landlord building insurance? This will help cover the cost of clean-up and repairs following the flood and may even cover alternative accommodation costs.
You may want to consider taking out landlord contents insurance too, as landlord building insurance will not necessarily cover the cost of replacing damaged furniture and appliances left for tenant use. This will save you from feeling the pinch when it comes to refurnishing your property. More than that, some landlord contents insurance policies can cover other types of rental property damage also.
If you're unsure about the cost of protecting your property, CIA can help. We compare quotes to help you find a policy that suits your wallet. Get a quote or request a callback today to learn more about why we're specialists when it comes to landlord insurance.
If you're looking for more expert landlord advice, visit our advice centre. We'll talk you through topics such as finance, neighbourly disputes, pets and much more.