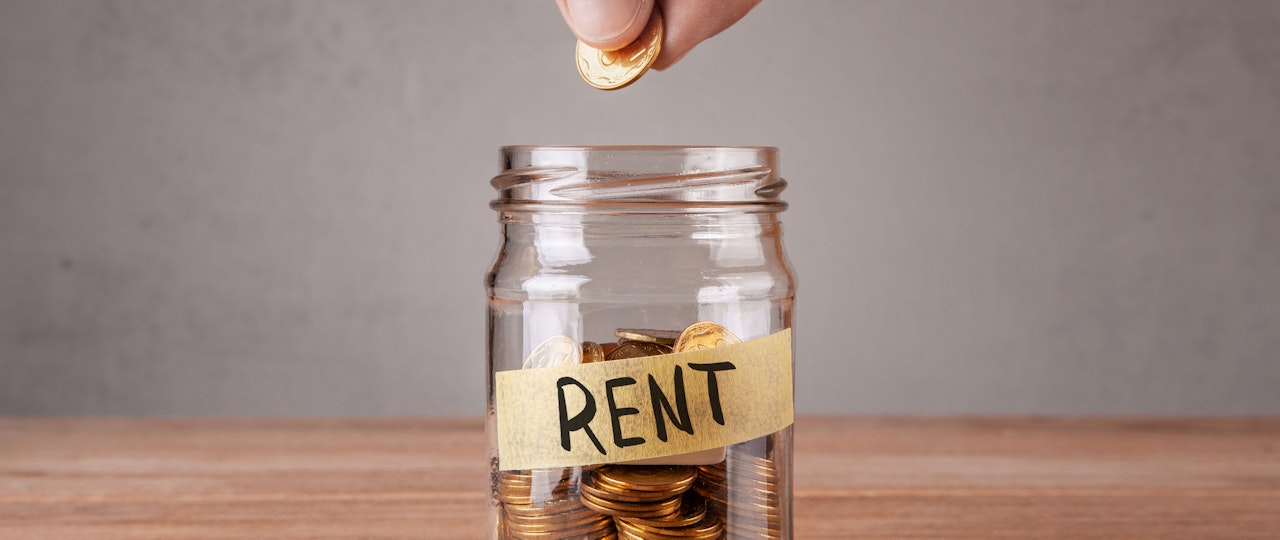 What to do if your tenant is not paying rent?
27-04-2022 | Legal Issues
In a perfect world, every tenant would pay rent on time and in full. However, this isn't always the case. Sometimes even the most upstanding tenants fall behind on their rent.
Of course, the last thing any landlord wants to do is chase rent arrears. At best, tenants will be cooperative and quickly pay arrears. At worst, tenants will ignore your request to pay rent.
It can be tricky to know what to do in situations like this. Your first thought may be to evict your tenant. But it's wise to treat eviction as a last resort, not an immediate solution. For one thing, there are several reasons why your tenant may be struggling to pay rent.
In fact, a survey found that more than 800,000 renters were in rent arrears with their landlords at the beginning of 2021. And with the COVID-19 pandemic continuing to unsettle the economy, it's important to fully understand what your legal rights are and know how to properly recover any money owed.
Read on for the full lowdown on what to do if your tenant is not paying rent.
What can I do if my tenant is not paying rent?
Even if you're an experienced landlord, tenants not paying rent can be pretty anxiety-inducing. So, it's important to put yourself in the best position to act. Here's what to do if your tenants not paying rent.
1. Track rent payments
What matters most is that you continuously monitor paid and due rent - even before there is a problem. After all, it could be the difference between using rent to pay your mortgage on time and having to rely on your savings.
Believe it or not, tracking rent payments isn't always as simple as writing down when payments have been made on a piece of paper (or even in the notes app on your phone) - especially if you own a House of Multiple Occupation and tenants pay rent separately.
It's worth keeping a record of receipts at the time of the transaction. Consider storing this information in a spreadsheet to make it easier to organise your records. Plus, this will make life easier if you ever decide to take legal action against your tenants.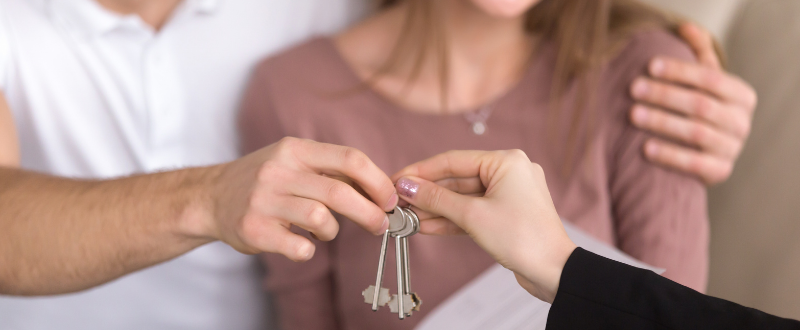 2. Speak to your tenants
Don't just sit around waiting for your tenant to eventually pay the rent. It's a good idea to immediately get to the bottom of the issue.
Have a conversation with your tenant about why the rent is late. That way, you can get a clear idea of their circumstances and, more importantly, when the rent will be paid.
Remember not to jump to conclusions and assume the very worst. The point of this conversation is to reach a mutually beneficial understanding, not give your tenants a piece of your mind. Cash flow issues can happen to the best of tenants from time to time and a quick phone conversation should help clear things up.
You may even be able to come to an agreement with tenants who are usually upstanding and straightforward about their situation. Perhaps a payment plan or an extension on rent? Alternatively, you may even suggest other solutions, such as applying for housing benefits if necessary.
3. Send a letter to your tenant
If a simple conversation just won't cut it or your tenant isn't picking up your calls, you may be tempted to do something rash, such as changing the locks. Even though your tenant is technically in the wrong, it's important to remain professional and try not to escalate the situation further. After all, your tenant could accuse you of landlord harassment.
Your next step should be to write a letter to your tenant. The letter should request that any outstanding rent arrears be paid immediately. On top of this, the letter should also ask the tenant to make all future rent payments in full and on time.
You may need to send a second letter informing your tenant that you wish to seek possession of the property if they still haven't paid the rent 14 days after it's due. A third and final follow up letter should be sent out after 21 days of the rent being due.
4. Write to the guarantor
After 14 days in arrears, it may be worth sending a letter to the guarantor if your tenant has one. After 21 days with no resolution, a follow up letter should also be sent to the guarantor.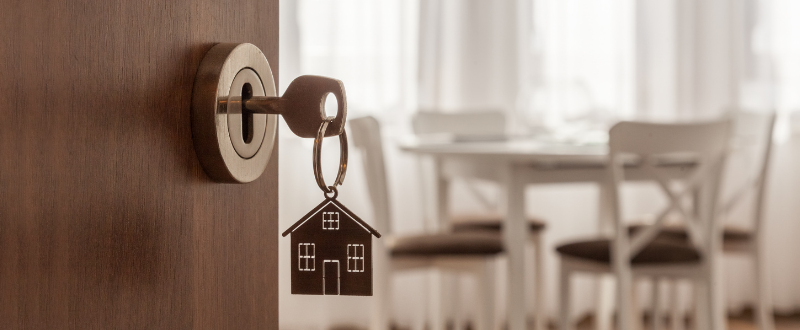 5. Reclaim your property
If your tenant is two months in arrears, you now have the right to take legal action to claim possession of the property under the Housing Act 1988.
You can give your tenant notice using a Section 8 notice or a Section 21 notice.
Serving a Section 8 notice
If your tenant fails to pay their rent, they have broken the terms of their tenancy. This means you can serve a Section 8 notice regardless of when the tenancy is set to end. To avoid potential disputes and lengthy court proceedings, have evidence ready of your efforts to resolve the issue (i.e. phone records and letters) and unpaid rent (i.e. receipts).
Serving a Section 21 notice
During a periodic tenancy with no fixed end date or at the end of a fixed term tenancy, you can serve a Section 21 notice. With a Section 21 notice, you don't need to provide a reason to give notice of possession.
Just make sure that you have provided your tenant with the necessary certificates and met your obligations as the landlord before serving a Section 21 notice.
Head here to find out more about how much notice you need to give your tenant.
6. Make a claim against your tenant
Should you wish to do so, you can go to court and ask them to make a money judgement against your tenant for rent arrears and any reasonable costs incurred, such as court fees and legal costs.
Alternatively, the court may allow the tenant to stay provided they pay the money owed and adhere to the terms of the tenancy agreement in the future.
Make sure you have evidence ready to show the court you have followed the right process - otherwise your case could be dismissed.
7. Protect your property
Did you know that you can keep normal life ticking over and cover the cost of legal assistance, bailiffs and courts with Legal Protection?
Legal Protection will help cover the costs of court eviction once the eviction notice has been served correctly and the tenants still remain in the property. On top of this, Legal Protection can assist in attempting to claim back any unpaid rent. Though it's worth noting that it can be tricky for a landlord to claim for any defaulted rental payments, as there has to be at least a 51% chance of recovery, which will be decided by the solicitor handling the case and the solicitor's decision is final.
If you find yourself in a situation where your tenant is not paying rent, we would always advise you to seek legal advice.
Want to find a policy that protects your property and suits your pocket? Get a quote or request a callback today. We look forward to chatting with you soon!
We hope we've provided some clarity on what to do if your tenant is not paying rent. To discover more of our tips for landlords, visit our advice centre. We talk you through everything from legal issues to neighbourly disputes and much more.