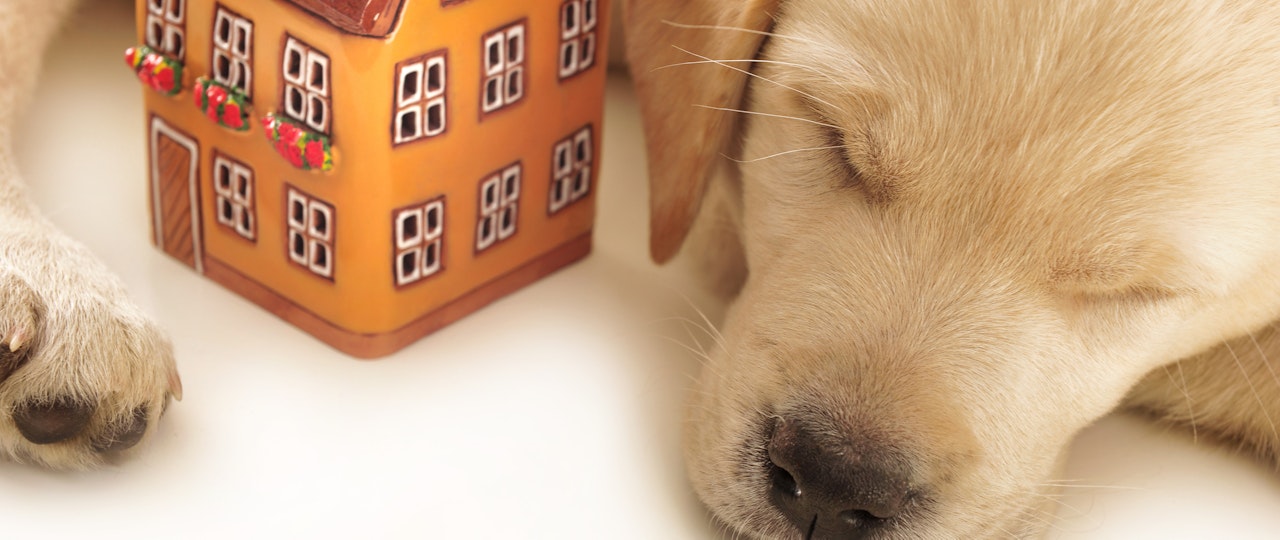 Pros and cons of being a pet-friendly landlord
18-11-2021 | Pets
Understandably, many landlords are on the fence about opening their doors to pets. If you've been in the landlord game for a while, you've probably heard countless horror stories about other landlords' experiences with pet owners. But pet-friendly properties don't have to be a source of worry.
Recently-introduced standard tenancy agreements mean that it's difficult for a landlord to refuse a pet. They must have a good reason for doing so, such as bad behaviour. For this reason, landlords today must be more accommodating of their tenants furry and four-legged friends.
If you are worried about renting to tenants with pets, here are the pros and cons of being a pet-friendly landlord.
Advantages of renting to tenants with pets
Renting your property to responsible pet owners can be a walk in the park! Let's take a look at the advantages.
Many tenants with pets will tell you that trying to find a landlord with a positive attitude towards pets is really difficult - even with the new standard tenancy agreements. If a tenant does come across a landlord willing to welcome them and their pet, they are likely to stick around for longer.
For this reason, you may be able to charge a little more in rent over time. This is fairly normal when renting to a tenant with pets. You may also be able to ask for a higher deposit to cover the cost of any professional cleaning services or damage repair at the end of the tenancy as a result of an animal living within your property.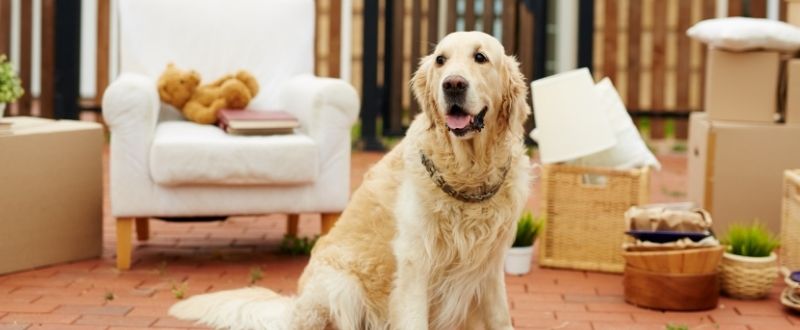 Like we said, once a tenant finds a landlord willing to accept their pet, they are more likely to stick around and avoid the risk of not being so lucky the next time around. Plus, it's stressful moving homes with a four-legged friend by your side. A change in environment can be particularly distressing for pets.
With all this in mind, it's no surprise that pet owners live in their rental properties for longer compared to pet-free tenants. Finding a long-term tenant means you can avoid long void periods. The less time your rental property is left unoccupied, the more rental income you will be able to bring in each year. It's a win-win for everyone!
There is a general consensus amongst landlords that pet owners make bad tenants. They are irresponsible. They violate tenancy agreements, and pets make a pigstye of properties. But this couldn't be further from the truth.
It's safe to assume that anyone who can handle the massive responsibility of looking after a pet will have little trouble also being an upstanding tenant. If they're used to paying vet bills and making sure their pets get enough daily activity, they will likely pay rent on time and also take pride in looking after your property.
As a landlord, you have the right to deny any pet requests as long as you can provide a valid reason. However, this often doesn't stop tenants from pushing their luck and sneaking in their fluffy companions anyway.
It may be time to start warming up to the idea of being more open to tenants with pets. That way, you will always know how your property is being used and won't have to keep an eye out for furry intruders at inspections.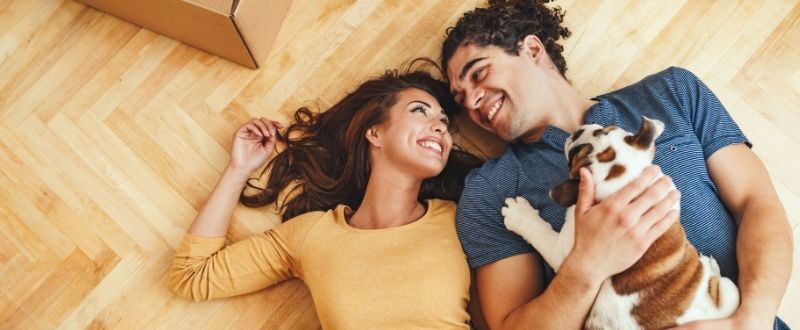 Disadvantages of allowing pets in your rental property
Whilst renting to tenants with pets certainly has its advantages, there are some things you may need to consider before making your final decision.
At the top of the list is, of course, pet damage. Whether it's scratch marks on furniture or chewed skirting boards, potential property damage is a pretty big concern for landlords. Over the course of its life, a destructive pet can cause up to £600 worth of damage to a property, decreasing the value by around 5%.
To avoid unwanted damage, it's a good idea to carry out a thorough screening process and get a pet reference from a previous landlord or vet. This will help you get a clearer idea of how the pet will adapt to its new environment before you agree to the pet request.
Even if the tenant passes the screening process and can provide a quality pet reference, it's virtually impossible to predict how their pet will treat your property. That said, any potential damage should, hopefully, be covered by the higher deposit. Head over to our advice centre to learn more about how you can minimise pet damage to your rental property and gain some peace of mind.
It's normal for landlords to worry about how neighbours will receive new tenants. Bringing pets into the mix could increase the risk of noise complaints. This can be especially true for dogs and cats who experience separation anxiety when their owner's head out for the day.
If the neighbours at your buy-to-let are used to getting a good nights sleep, the last thing they will want is to wake up in the middle of the night to the sound of a barking dog. Again, carrying out a good tenant screening process will come in handy. In addition, it's a good idea to notify neighbours that a new tenant will be moving in with their pet. Hopefully, they will then be a little more understanding if any issues occur.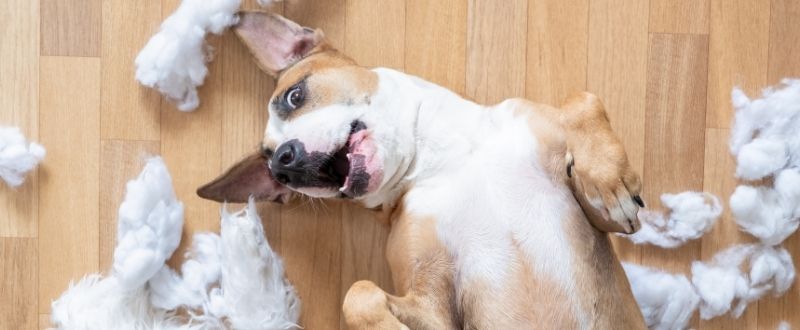 Tenants with pets often become nose-blind to their pets' odours. Quality cleaning products can help to mask odours and get rid of stains. But just to be on the safe side, consider having your property deep cleaned once tenants with pets have moved out.
Paying a slightly higher cleaning bill will pay off in the long run when it comes to finding new tenants. After all, you want to give your property a fighting chance at success when you put it back on the market to rent.
If you're thinking about renting your property to tenants with pets, it's important that you have the right cover in place. With CIA Landlords, you can compare landlord insurance to find the best quote for your needs. Get in touch with our experienced brokers and get a quote today to discover how we can help you protect your rental property.
For more advice on becoming a pet-friendly landlord, head over to our advice centre to find helpful tips on renting to pet owners.